HIDDEN HANDS IN HONG KONG RIOTS
*

Stupid Thambi Choo-Choogani
So Hong Kong is both unhappy and in crisis. Gosh! We didn't know that! We thought all along that money is the root of all unhappiness. Or is it the love of money… we are confused. Blame ourselves; not reading the Bible enough or go to Sunday school.
But, please, Choo-Choogani, tell us about us! Are we Chinese? Anglophile? Or pure Anglo? How are about you? English? American? Thambi?

Hey, Anglophile Thambi, Get the fuck out of my Motherland. Can't you get a job in America? A real job, like washing dishes. Or maybe become a tailor. Only stupid Hong Kong TV gets conned by you.
***
---
Racism of the Anti-Racist: From Whiteness flows racism
Note the part in which Nathan Rich talks of moral superiority, the White feeling superior. Question: In feeling superior, Whiteness invades and plunder. What will Anglophile Whiteness do to Hong Kong?
For the answer look towards the American Mike Pompeo then at Claudia Bowring, born Chinese, born again White, railing against the Chinese.
*
The Soul of the Anglophiles
From Black and Yellow to Whiteness. What comes next?
One answer to the title-question is found in folk songs. You know a folk song from its lyrical themes. Those themes existential in quality, the attachment between a homeland and the singer, or between country and singer, between its physical environment and the family or a girlfriend or boyfriend. In most folk songs, it speaks to an intense, inexplicable longing that goes with not being there in that home, village or country. (See next segment in this post.)
White Anglo-Americans, whether in the US or Australia, have no homeland. No homeland, therefore, no folk songs. the Dixieland stuff that Yankees croon about is not folk; it is cowboy stuff shooting up helpless Indians.
There is no American homeland because that property belong, you see, to somebody else. It seized from them at gunpoint and under the bayonets of Anglo-Saxons.
Anybody can emigrate to America or Canada because it never belonged to Americans. But white is preferred entry, especially if Anglo-Saxon. This ease of white entry into, say, Canada, getting a passport and then become Canadian, cultivates the illusion that the American continent is 'Land of the Free' even though its original, native population was subjugated and herded into 'Reserves' as if they are not human but a specie in danger of extinction. Throw in 'democracy' and 'free market' into this white admixture adds to the illusion that white people are from the beginning a benign force for good that the rest of the world should emulate.
The point is the above? It is this: A homeland has an ancestral past, that is, it is land bequeath by the ancestors. My Chinese ancestors left me with a country call China. From where did Justin Trudeau get his Canada. The natives wrote to his grandparents and say, please come and take this land?
That is a homeland is a thing bequeath to the present generation so that it may be passed on to the next. Taken away from you, the notion of homeland disappears. Freedom ceases. Which is also to say that true freedom can only come from, and is derived out of, living within people's natural, birth environment. If that is taken away, what's the freedom if not an abstraction — words made out of propaganda?
Even the Anglo-Americans occupiers of the Americas are not free; they have inherited blood-soaked land. Today's generation are the descendants of warring, barbaric Europeans who had come in from another, distant place, oceans away. Their present wealth was borne out of killing natives.
While anybody, but preferably white, can become, say, an Australian, no white Anglo-American can become a Chinese. They can try to pick up a Chinese green card, get rich, marry even a Chinese but China can never, never be their homeland.
Unlike an Aussie, a Chinese is not identified by a passport nor by skin color through which white Europeans created apartheid in South Africa. Formally, we are identified by an ancient, 1,000-year-old family registration system that is more important than an identity card. This is called hukou 户口, a record handbook carried by individual families, with a copy in the national registry. It records who is married to married who, when, where, children names, who they had in turn married, names, when, where and so on in chronological order going from the present to the past. Literally translated hukou means 'Family Entrance'.
I first saw Jian's hukou, the size and thickness of a paperback, and I was shocked at what I found. In there is a record of 43 generations counting from her grandfather backwards. A mental calculation tells me that the land occupied by her family currently is historically traceable in writing, officially verified and stamped, going back more than 1,000 years.
That's a Chinese family in her Chinese homeland that no white man can ever, ever erase. White people can kill all the natives of Australia and America, those places will never be their homeland, not even in another thousand years.
I am told that the Russians have a similar family identification system but this is not so detailed nor as ancient as the Chinese version.
All the above return us to the conclusion in the fundamental issue of identity implicit in the beginning of this post. It is, back-to-back, two-fold: What's personal identity and what's freedom. The two are inexplicably bound. This is also to say that one is true if only the other is true. Identity grants freedom and, inversely, there is no true freedom once identity is taken away.
In Hong Kong, Anglo Christiandom did not arrive to construct a civilization, it appropriated one.
The natives of Australia, the Americas and New Zealand: They will never be free now. The identity given them today called 'American' is not even theirs. It's a name passed on to them from white, foreign occupiers. It was thrust on them so that, if anything, the word American means not Land of the Free. It means instead subjugation, death and slavery. (We Chinese are taught by the ancients, get your words and terms right so that their meanings can be truthful.)
Are white Americans free? Of course not. They may be free to own slaves, get rich from slavery but there would be no America, therefore no Americans, if their forebears weren't genocidal murderers, crossing from Africa to America with black slaves stuffed into the hulls. America couldn't have existed if there were no natives to first kill then rounded up into camps. There can be no masters without slaves. How then could masters be free if for them to exist, for them to be American, they had to lived off the blood and bones of the native dead. The German philosopher Nietzsche clearly saw this master-slave morality found everywhere in European culture.
In US foreign policy, this phenomenon continues — going into one land, destroy it, kill the inhabitants, take the wealth then move on to the next and on and on, a genocide that has gone on since the Europeans learned how to sailed into the oceans.
Here is Tocqueville talking about the forcible removal of the Chowtaw Indians from their homeland:
In this great throng no sobs or cries were heard; they were silent. Their misfortunes were long-standing, and they felt them to be irremediable. All of the Indians were already in the vessel that was going to carry them, but the dogs still remained on the bank. When the creatures understood at last that they were going to be left behind forever, they burst all together into a terrible howl, and plunging into the icy Mississippi, they swam after their masters.
What are Anglophiles if not Anglo-Americans in yellow and brown skin. They remind of the comical black men in three-piece suits and English bowler hats. Raised in the same diet of Judeo-Christian morality, replicating the world's first thought crimes (coveting) from the bible, raised in the same school, taught the same subjects, praying even to the same god, the Chinese or Indian or black can't be anything but Anglo-Americans. Kazuo Ishiguro is classic in this total conversion from Japanese to Anglophile once he is removed from his homeland.
Now, if Anglophile were to give themselves, lock, stock, barrel and soul over to such a foreign morality why wouldn't they sell their mothers when push comes to shove? Why wouldn't they sell Hong Kong to Anglo-Americans?
Anglophiles from Taiwan and Hong Kong to Malaysia and Singapore are a dime-a-dozen. When Anglophile reporters for the Financial Times or Straits Times question if Hong Kong people are Chinese, they never, never, never take up the inevitable answer: If not Chinese then they must be themselves the same as their subject of scrutiny — Anglophile. When the white woman Rachel Blundy of SCMP (below), say Hong Kong is in the throes of an 'identity crisis', she never, never, never say, whose identity is in question: Anglo Christian or Chinese Christian because the man and his daughter selling Chinese traditional medicine down the street seem very certain about theirs?
Below is VS Naipaul writing about the colonized mind in The Middle Passage [wherein the word West Indian is substituted for Hong Kong] and his idea remains valid
Living in a borrowed culture, [Hong Kong], more than most, needs writers to tell him who he is and where he stands. Here the [Hong Kong] writers have failed. Most have so far only reflected and flattered the prejudices of their [religious] groups. Many a writer has displayed a concern, visible perhaps only to [Hong Kong], to show how removed his group is from yellowness, how close to whiteness….
Of course, Anglo-Americans dismisses this total, complete conversion as a matter of religious freedom, like the freedom to convert entire indigenous nations in Australia and Canada. How close is Hong Kong (plus the Ambigas and Hannahs of Malaysia) to whiteness is also how close the colonized mind is to surrender, not just themselves, but the homeland to Anglo-American butchers
Kiron Skinner, appointed by Mike Pompeo into the White House, is a case in point. Herself a black, she said the US fight with the former Soviet Union was…
…a fight within the Western family. (But) this the first time that we will have a great power competitor that is not Caucasian.
Clearly there is something in Skinner's racism that one least expects from a black woman. And it is this: After whiteness comes racism. The mind colonized — the 'closeness to whiteness' — it required no persuasion from Mike Pompeo, the US State Secretary meeting local politicians, along with Taiwanese in Washington, that the extradition Bill amendment offered the chance to turn Hong Kong upside into hell. Next things quickly followed, tactics and strategies lifted straight out of the Ukraine regime change playbook: money handed over, Claudia Bowring and Alan Leong gave general directions, the political base was marshaled, supplies of face masks, goggles, umbrellas, food were ordered.
Thus rallies came to pass under the umbrella of a single anti-China theme, drilled into mind, and all knew that in a rally attacking the police would surely bring on injuries and so rile up the population. They have no doubts as to how the western media would paint the government, China by extension. Claudia and her husband Philip Bowring had been reporters before. Others: Brian Wong, Linette Lim, Michael Chugani (top of post), Sumisha Naidu, Joyce Lim, Josh Hong, and, of course, Joseph I'm Not a Chinese Lim.
Like Skinner, the born-again Christian Claudia would infused Whiteness in the rallies as a battle between the Christian good against the Evil Chinese.
Whiteness in the colonized mind made sure the Whiteness of democracy and freedom were righteous forces against Chinese brutality. Western media, doing its part, would refuse to see, much less acknowledge, that in the 82 rallies against the HK government between January 2018 and May 2019, there was not one single case of police 'brutality'. Not one, so why would the police do in on Jun 12 if they were not attacked with bricks and metal pipes.
Outside, in Malaysia for example, Whiteness, as it is found in Suaram and Bersih dutifully issued media statements condemning the 'brutality' and demand for the extradition bill scrapped. They, too, required no persuasion. On the one hand, their Whiteness were ready-made, like the politicians and rallies in Hong Kong. On the other, their Whiteness had been fed to them and financed by America's National Endowment for Democracy. (See chart below.)
The colonized mind becomes into the colonizer. Brown, black, yellow all become white.
[Endnote: Is China weakened as a result? One reader, responding to earlier posts, wrote back to say 'China's international reputation had been badly "stained" by the Bill'. In those ten words, there are four factual errors. Like Carrie Lam's Press conference yesterday, it was pointless making explanations or 'communicating'. Listen to the questions (clip here, time marker 18:45 onwards) thrown at her because it's plain in Whiteness and in the Whiteness of the Media: Only rioters are good and the media is here to spread the message of their goodness and stand up for them. The Chinese, however, are evil. Not one question, not one, deals with the hidden hand behind the riots; not one deals with the requisite independence of a government to make its own law. More important is this: A Chinese territory has lost to Whiteness its sovereignty to determine its own form of governance.]
*
Racism of the Anti-Racist
The Whiteness behind the Whiteness of propaganda: Rioters are good and peaceful, Chinese are evil and brutal.
*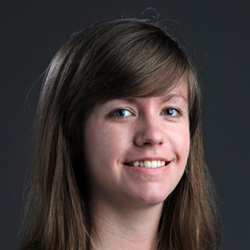 Look at that bitch face: You got an opinion, Rachel? Is it profound? Don't tell us, we have our own. Now, go and fart it out in your toilet.

*
Kiron Skinner, above. in May, railing against China as the post-modernist national security threat to America that's 'not Caucasian'. Wonder why she just comes right off to say: America, the first Caucasian, Christian, Righteous power in in danger of being defeated.
See the pattern following Whiteness: America First, Britain First, Hong Kong First, Malaysian First….
Imagine the knock-on consequences of losing Whiteness: Restoring homelands to natives in America, Canada, Australia, New Zealand, all the Pacific islands from Hawaii to Guam and Samoa. Can you see why Whiteness consider China more dangerous than Russia; why White establishment is so freaked out by that prospect. It is just about global power competition because the consequences are worse than been defeated in battle by a yellow horde.
***
Structure of Whiteness in Control
Replace Malaysiakini with Hong Kong Free Press, replace all the names on the right side with Hong Kong names, you have the perfect replicate of Whiteness in city after city, spread all over the Anglophile world.
***
Chinese, Russian Folk Songs Compared

Can you see the common themes in both?
*
Play, play my accordion. Tell me about the black-eyed girl who drives me crazy…
Do you not croak, black crow?