2014 October 4. Day +3. The Art of the Revolution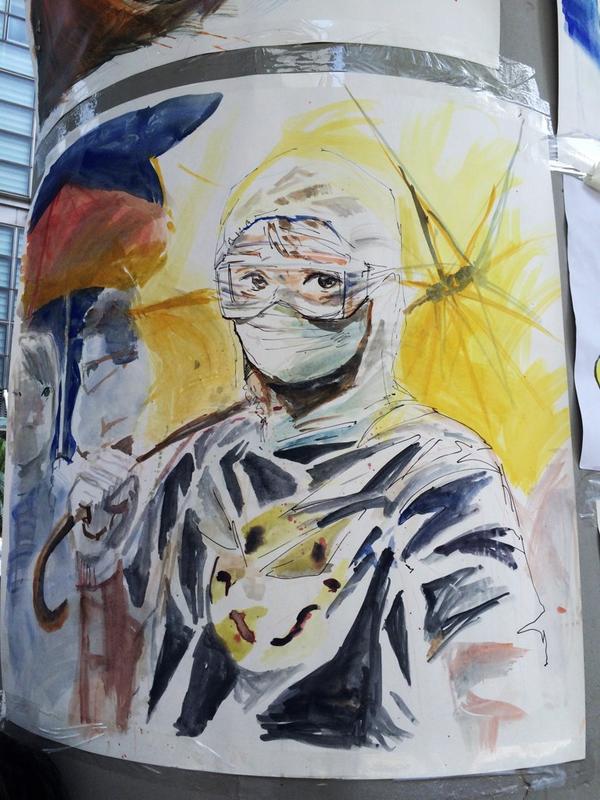 ***
Carrying On
Carry on? Like this…
Or this?
If only the cops do their job, like this…
The Umbrella Revolution was and still is a model revolution. Yes, carry on…
Never mind the provocation.
Students carry on, hanging on to their tents that mobsters in Mongkok (below) tried to tear down.
October 4, day and night, they carried on to march, sit and to blockade (above and below), Captain America notwithstanding.
They cleaned up, recycling the trash.
They carried on with their class lessons at the protest site.
They studied.
They carried on, sitting. Open the damn gates, the protest says.
And they carried on talking, still looking good … until the next rain and gas.
They also have their umbrellas.
Will Master J. Wong return this to its owner? Please?