Tough job ah? Got to protect kidnappers even.
See any new books?
Stop trolling. The book is better.
Hello, anyone there? I want to buy book.
Nobody home lah. Everybody gone to Shenzhen.
Told you already. Close lah.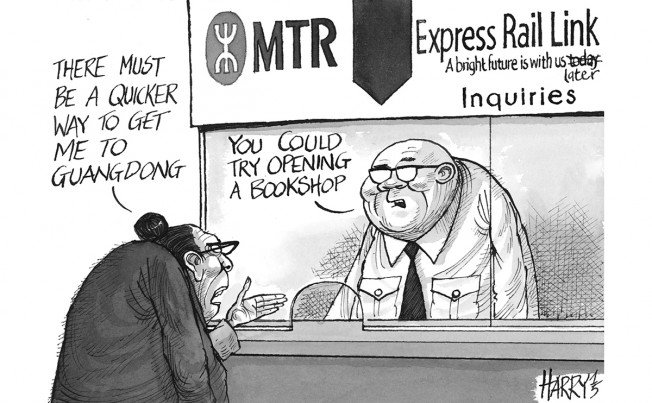 Hey! Wait a minute. Where you taking him? Is he a bookseller?
What happened, Agnes? Saw ghosts ah? Are they back?
You like? New release, buy one lah…
We encourage you to browse. We've new releases. Latest, The Six Loves of Xi Jinping.
Hey! Stop slandering the People's Republic or you're next.
You too!
Mao Yeye, we're bookleggers from Hong Kong. We've come to surrender.