Hong Kong Defies China
*
Confessions of Hong Kong Bookseller Lam Wing-kee
I Was Abducted by the Lawless.
Acknowledgement for the English translations: HKFP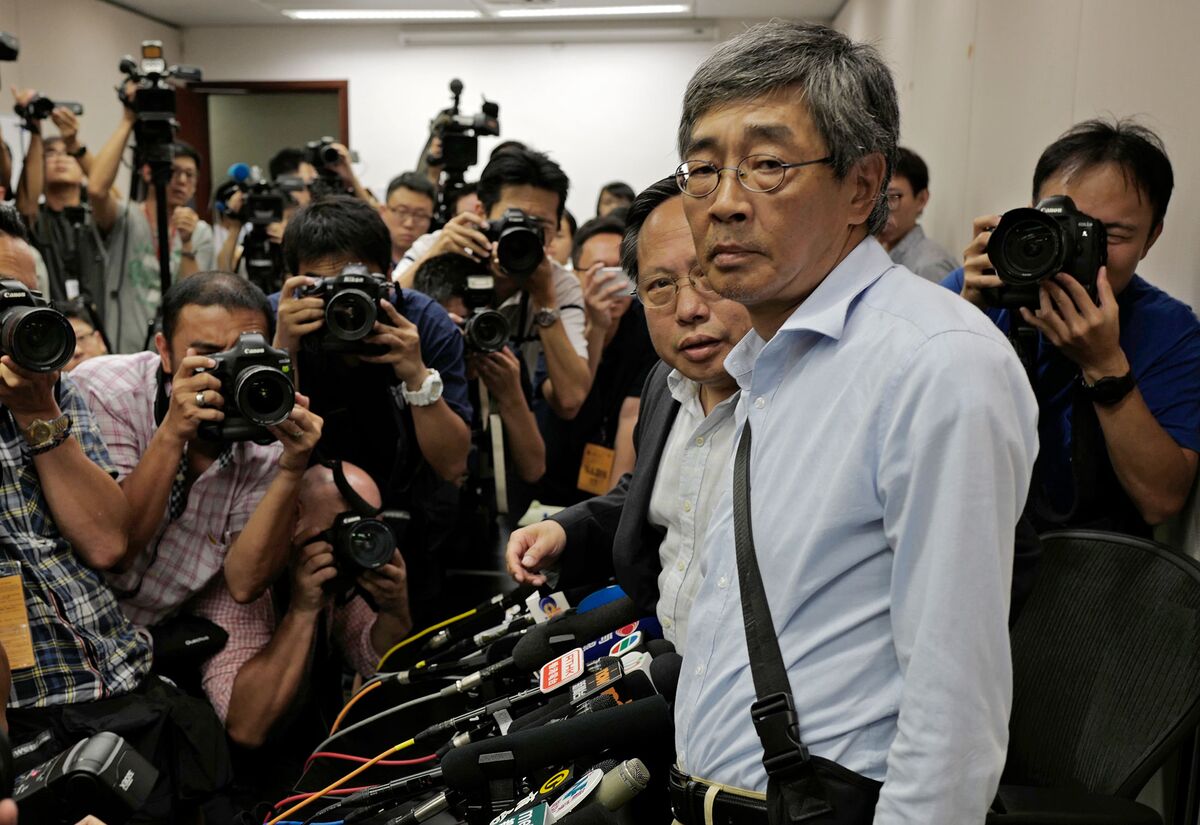 *
The clip is self explanatory. But there is a portion of another interview given after that. In it, Lam spoke of a shadowy government agency known innocuously in translation as Central Examination Group (CEG). In Lam's description, it appears to be a security agency, answerable to no law and to no rules. "They have no bottom line," he says.
The CEG's problem is that it is all-powerful only in China, not outside it. To make matters worse for them, they simply don't know how to charge the Hong Kong booksellers except to force them into TV confessions. So commie, so Stalinist, this bunch of assholes.
After eight months in detention — nearly all the time in solitary confinement — Lam was released late last week, June 16. The remaining four are in various states of detention or under some limited form of bail. Their detentions are, of course, unlawful but then the CEG is a commie prick.
(Actually, Lam wasn't let go. Two assholes send him off at the cross-border point named Lowu, then disappeared after instructing him to bring back the complete database of the Causeway Bay bookshop customers. They had done the same with two of the other detainees who returned promptly and quietly the next day. Which is to suggest the mainland thugs were holding in China something of value to the detainees, that is, as ransom. Lam never went back. And hesitated for a few days before going public.)
Lam's TV appearance in Hong Kong would, of course, invite repercussions, placing him in physical danger as well. But, Hong Kong has rallied behind him. And he himself has told the media, he doesn't give a shit for his life; he worries only for his girlfriend who is still in the mainland but has since denounced him. (We, of course, know who's behind the denunciation.) Permanent separation appears inevitable. Given that even the HK government is helpless, Albert Ho (photo above, beside Lam), an Opposition legislator, says public attention is the best security for Lam.
*
Independence for Hong Kong is Doable

Subsequent interview with Singapore's Channel News Asia, in Mandarin and Cantonese with English subtitles
Lam on the Chinese authorities, "They inspire fear, but they aren't all that clever."
China breaks the One Country, Two Systems rule. Therefore, independence for Hong Kong? "Doable," Lam answers. "It's like marriage. The man mistreats the wife. Shouldn't the wife leave?"
*
*
Another interview, June 20, full English transcript:
Bookseller Lam Wing-kee on thoughts of suicide, political asylum and his mainland 'minders'
***
---
Post Lam Interviews
China Threatens the Stars. Lancome Caves In

*
Denise Ho 何韻詩: We who are true to ourselves.
19 June 2016有種的漂亮音樂會(何韻詩)
*
L'Oreal cancels China concert for Denise Ho, 何韻詩. Lancome, L'Oreal's parent, offers compensation.
*
---
If you think Malaysian legislators are stupid and don't make sense when they wish to cover up a crime for Najib, listen to this, below in Cantonese: they have their equals in Hong Kong. It is what happens when people who make law lies without shame.