American Friends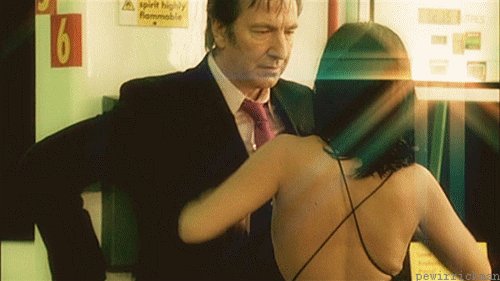 American life is based on a reassurance that we like one another but won't violate one another's privacies. … In the East, I've heard it said, there's intimacy without friendship; in the West, there's friendship without intimacy.
— Karan Mahajan, Indian-American novelist ('The Association of Small Bombs' 2016; 'Family Planning' 2012)

***
---
French Hearts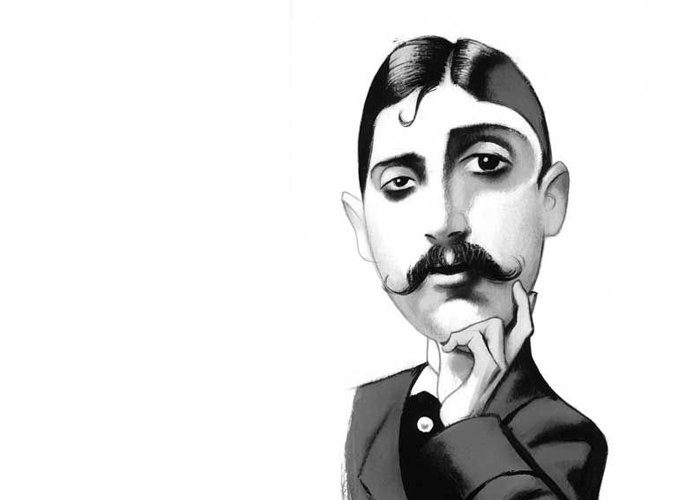 In honor of Marcel Proust's 145th birthday, July 10.
*
If you have ever had your heart broken, you must read Proust.
I have often wondered whether this novel (In Search of Lost Time) is more about love or heartbreak. But then it hit me: you can't cleanly separate the two. Proust routinely explores the very specific strain of sadness that can only occur in romance. This extends from a minimal snub that feels significant to the complete dissolution of relationships. Each stop along the route of amorous pilgrimage is treated with the same forensic interest as the social customs mentioned above. One could picture Marcel listening to Taylor Swift's Bad Blood and nodding along knowingly. — Six Reasons to Read Proust.
***
---
Love Alone

Jian, happy birthday

There isn't long to wait, Dear: 'It comes so soon, the moment when there is nothing left to wait for.' (Proust)

请等我 很快将回家了

*
Remembrance of things past is not necessarily the remembrance of things as they were… Time, which changes people, does not alter the image we have of them.

In his younger days a man dreams of possessing the heart of the woman whom he loves; later, the feeling that he possesses the heart of a woman may be enough to make him fall in love with her.

Many years have passed since that night. The wall of the staircase up which I had watched the light of his candle gradually climb was long ago demolished. And in myself, too, many things have perished which I imagined would last for ever, and new ones have arisen, giving birth to new sorrows and new joys which in those days I could not have foreseen, just as now the old are hard to understand.
— Marcel Proust, Swann's Way
***
---
World Breakups
From the Museum of Broken Relationships in Zagreb, Croatia, and in Los Angeles, US
Some exhibits.
*
Exhibit A, Zagreb: Axe in Berlin, Germany, 1995

Axe the Ex


She was the first woman that I let move in with me. All my friends thought I needed to learn to let people in more. A few months after she moved in, I was offered to travel to the US. She could not come along. At the airport we said goodbye in tears, and she was assuring me she could not survive three weeks without me. I returned after three weeks, and she said: "I fell in love with someone else. I have known her for just 4 days, but I know that she can give me everything that you cannot."

I was banal and asked about her plans regarding our life together. The next day she still had no answer, so I kicked her out. She immediately went on holiday with her new girlfriend while her furniture stayed with me. Not knowing what to do with my anger, I finally bought this axe at Karstadt to blow off steam and to give her at least a small feeling of loss – which she obviously did not have after our break-up.

In the 14 days of her holiday, every day I axed one piece of her furniture. I kept the remains there, as an expression of my inner condition. The more her room filled with chopped furniture acquiring the look of my soul, the better I felt. Two weeks after she left, she came back for the furniture. It was neatly arranged into small heaps and fragments of wood. She took that trash and left my apartment for good. The axe was promoted to a therapy instrument.
*
Exhibit B, LA: A Wedding Dress, San Francisco, California
*
Exhibit C: Socks that night in Slovenia.
*
Exhibit D: Handcuffs from Zagreb, Croatia
*
Exhibit E: A Box made of Matches, 1973-2000, Maribor, Slovenia
Breakup Cake

A box – Jelka, Vlado, November 15, 1975. Vlado made it after the wedding, when he was in the army. After 18 years of marriage he left me for another woman; we officially divorced after our 25th wedding anniversary. I decided to surprise him for the anniversary. I ordered a cake with the number 25 written on it and the pastry shop cut it in half. I sent him the half with the 25. Our sons celebrated our anniversary first with me and then with their father. He and his girlfriend were very shocked but they ate the cake anyway. The cake is gone and so is our marriage. I still have the box, two sons and a lot of memories…
***