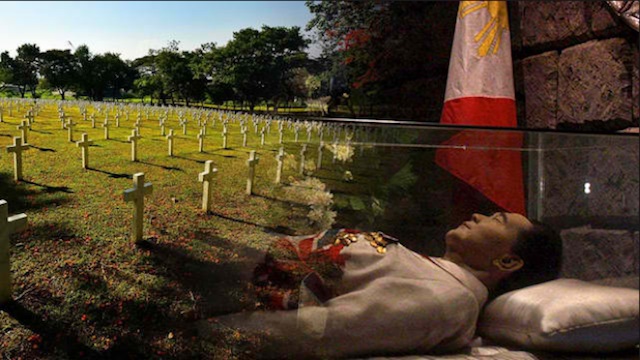 How do you bury a tyrant who simply won't lie down and die? Read him the Psalms?
*
*
Revisiting history avoids its future
*
Shuzheng: There is a term you have begun using, crypto-Mahathiristas. That was interesting in two parts. First. It reminds of crypto-currencies, of Bitcoins, things like that, which resonates with people who are completely unrealistic, just quacks, but they try to be more important than they really are and which they can only do online. But, the second part. Mahathiristas?  How did that come about?

Kua: Mahathir. Need I say more? The term 'istas' is a Latin derivative, an accusative form.

Shuzheng: An accusative form attached to a noun. In your case a name. Adding 'istas' to Mahathir's name conjures the image of an army of slave soldiers, like little toys. Mahathir says jump and they will leap out of the Petronas towers.

Kua: Hahaha. Who's going to catch them when they land?

Shuzheng: The Red Shirt platoon, I guess.

Kua: But let's name names. Who?

Shuzheng: Muhyiddin Yassin. Mukhriz. Lim Kit Siang. These are the Mahathristas who make the Mahathristas argument that without Mahathir, Malaysia is finished, can't save Malaysia.

Kua: Hahaha.

Shuzheng: You know the trouble with that argument, why it rings hollow. It is the flip side of the Umno argument that, without the party, the Malays are finished; the Chinese will control and eat them. So, without Mahathir, Malaysia is finished. How is a country doomed anyway?


Kua: It doesn't, and it is just a fallacy. Civilizations come and go, people endure. Mahathir started on that way back in the 1970s. Mahathiristas are the extension of the Umnoputras. They presume there's some purity, a pure state, in which lives a country. Like when a baby is born, people say it is pure innocence. That's rubbish. But, worse than their presumption — this pure state to which politics could return Malaysia to — is their belief in their own stupidities. It is a very Christian thing, an Eden paradise. They are so indoctrinated from childhood.

Shuzheng: This pure state, I agree, has its religious roots, both Christian and Islamic. People who used to hate Mahathir now declare their love for him. How did that happen?

Kua: The truth? Or the Malaysiakini Guide to it?

Shuzheng: Of course the truth.

Kua: It is simple, really. Mahathir is a friend of Anwar, who is a friend of Lim Kit Siang, who was once married to Che Guevara, and Che was Jesus Christ, and Jesus is love, therefore we have to love Mahathir. And to save Malaysia.

Shuzheng: We have to? What's going to happen if we love Mahathir and that doesn't save Malaysia? Makes it worse?

Kua: Then we blame Najib Razak and Umno and PAS and the Elections Commission and everybody else.

Shuzheng: I see that you know your daodejing. Laozi: 'A leader is best when people barely know he exists, when his work is done, his aim fulfilled, they will say: we did it ourselves.' Though you apply that ethical value to Kit Siang but is he even Chinese?

Kua: Well, he has a Chinese name, he does read Chinese, and he originates from Fujian.

Shuzheng: Read Chinese? A little yes. But he can't string a proper sentence. Either way you put, it doesn't fully qualify him as Chinese, not as far as we are concerned. Chinese history is replete with double-crossers and backstabbers. What I mean is, has he the consciousness of Chinese ethical culture so that when you tell him Laozi he understands? On the contrary, he is an Anglophile, a banana, yellow outside, White inside.

Kua: Anglophile? Careful there. I would be very close to it. My wife is White. Also remember I'm Marxist. Does that make me Anglophile?

Shuzheng: No. Minimally, you are not married to Jesus. So, no Anglophile there. But as a Marxist, it makes you a Chinese Marxist. And Marx hated the British capitalist system though he depended on it, materially. An Anglophile like Kit Siang knows nuts about Marxism. Don't forget, he grew up with pigs. Literally. He went to Anglo schools and were fed on a biblical diet of English values, priorities, culture, Jane Austen, pastoral farms, preachers and that sort of thing. And he has internalized all that; he knows only that.

Kua: Then we'll have to forgive him for being an Anglophile. It isn't his fault.

Shuzheng: You are being presumptuous. The disease called Anglophilia is not inherited. It was acquired and that's by choice.

Kua: Malaysia's circumstances at the time were like that so there was little of an opportunity to be otherwise. Chinese education alone, not Malay nor Tamil, stood up against Anglo influence. Otherwise, we won't be talking, would we? You come from a later generation so you were less susceptible to that influence.

Shuzheng: Now, you make me wish Kit Siang's generation all die, the sooner the better. But Anglophilia is easily transferred. So you won't find the end of them. The Mahathiristas are a variant of this Anglophile class. The crypto part is applicable only in the last two, three years.

Kua: Yes, of course. They speak English, think great of Parliament, of Bentham, talk only of politics in terms of power, and can cite only western ideas even if those ideas are dead ones. Which is why I chose the Laozi quotation. Anglophiles never think in those terms: the Anonymous, Invisible Great Leader. They want and need role models and heroes like those in Snow White baby stories.

Shuzheng: That makes them stupid. Morons?

Kua: Yes, in short. Absolutely. I'm sure you have read those Malaysiakini comments. All of them are very personal, against me, name calling and so on. The crypto-Mahathiristas could never find the core of the issue for pining after that tyrant. They think purely in terms of power, of winning, and not how they are going to come to acquire that power. This was Mahathir's basis for rule: Get that power then do what you like.

Shuzheng: Those comments in Malaysiakini especially keep telling you to forget the past and 'move on', they say. Your answer to these crypto-Mahathiristas.

Kua: They can fuck off.

Shuzheng: That's cryptic. But let me interpret that fuck off bit: we are talking to very stupid Malaysians, especially those online. They don't know how to read, they know nothing of what politics is suppose to do, and they don't know how to make an argument. In short, a pretty dumb crowd led by dumb politicians and written about by dumb journalists. They are modern, online soothsayers. Mahathir said Malaysia can be saved. So they say Malaysia will be saved by Mahathir. Is there anyone more dumb?

Kua: What to do? You can only hope that, out there, someone within the establishment is clever enough to sieve grain from fluff. Mahathir, for example, is not a clever man but that he has endured, it isn't because his ideas were profound, not even good, but because no one has come forward to — or dare to – call him a charlatan. So it's a long shot. To avoid the past, we will simply destroy the future. Look at the present: Is it not the future that Mahathir built from 30, 40 years ago that he now says is being destroyed and wants saved?

Shuzheng: You feel sorry for Malaysia?

Kua: No, not at all. It's inevitable. A revolution is not a one-time event. It is a process.

Shuzheng: But it's a process that needs, in Malaysia, a hero. You said so yourself. Any hero. Heroes are narcissistic. Malaysians can never save themselves because they love themselves too much. Instead, all want to save the country which they themselves made. Malaysians love heroes like liberals love John Locke  and Kant. Liberals ignore that Kant was a racist; he wrote (in 'Physical Geography'), 'Humanity is at its greatest perfection in the race of the whites.' Locke was another fucker. God, he said, gave the world 'to the use of the industrious and rational'. By world, he meant North America, so white people had the right to the land of American native Indians. This is the same sort of fallacy and policy device Mahathir used against the Chinese to enrich his Malay cronies: Malays came first, therefore they are entitled to property at any price he sets. Now, he is hailed as a savior and the crypto-Mahathiristas are given him a second go at repeating the same Mahathirista method Najib uses to transact government property. Many crypto-Mahathiristas today are from your generation. What's wrong with your generation?

Kua: Wrong? Haha. Too much Mahathir; too much religion; too much English, never enough Chinese…. Does that answer your question?

Shuzheng: Back to Anglophilia. Are you an Anglophile?

Kua: No, though I love scones and marmalade. Let me ask you a question in turn?

Shuzheng: Go ahead.

Kua: What have you got against Anglophiles?

Shuzheng: Nothing. I just don't like the way they squat and shit. And then they pee all over the toilet bowl. They fart too loud. Don't they have mothers to teach them toilet manners?

The Malays were naturally involved in the anti-Chinese campaign. But Anglophiles were at the forefront of it, a campaign of public shaming, public ridicule and absurd moral accusations of Chinese being greedy, malevolent and so on. It is like this #MeToo movement in the West. Which has gone too far, so far in fact that even touching a woman's elbow is now considered sexual assault. Rape is a crime, now seduction is also a crime. Public shaming replaces due process. Chinese in Malaysia were treated like that, and worse, so being Chinese is a shame, even a crime. Mahathir launched it for its political objectives. But the media, especially in the English, people like Kadir Jasin, Ahirudin Attan, latched on to it. Later Ridhuan Tee, Hadi Awang, the Islamic types, all followed up. Everyone tended to overlook this racism just because their justification is political. But I think there is more to it. It's another face of crypto-Mahathiristas, a bunch of fucking Islamofacists. And before they turn the country into another ISIS den, we should shoot the motherfuckers. Dead.

Kua: Is there no other way?

Shuzheng: You tell me.

Kua: For example, your shuzheng site. It is purposeful in standing up for being Chinese, to reverse this anti-Chinese bigotry.

Shuzheng: I see that these racist bigots, the crypto-Mahathiristas, are largely from your generation, speak and write mostly English, and so on. They tend to have fancy names like RD, Gladiator, Rocky, the Scribe, Big Dog, Tony, the Ponies and Joshies. What's wrong with your generation? Is your generation a sick lot?


Kua: Sick? Probably. Why not if, as you often say, they will even fuck their own mothers.

Shuzheng: Thank you for talking to us, Mr Kua. I am glad you didn't name yourself Pony or Prick Dog or something like that. But it's okay if you name your next daughter, Annie the Lady.
All that above was imagined, of course.

*
In Malaysia…
Of the top ten losses, nine happened under Mahathir's watch.