Name one fucking patriotic Malaiyoo then tell me what he (in Malay-Muslim society, women don't count) looks like?
*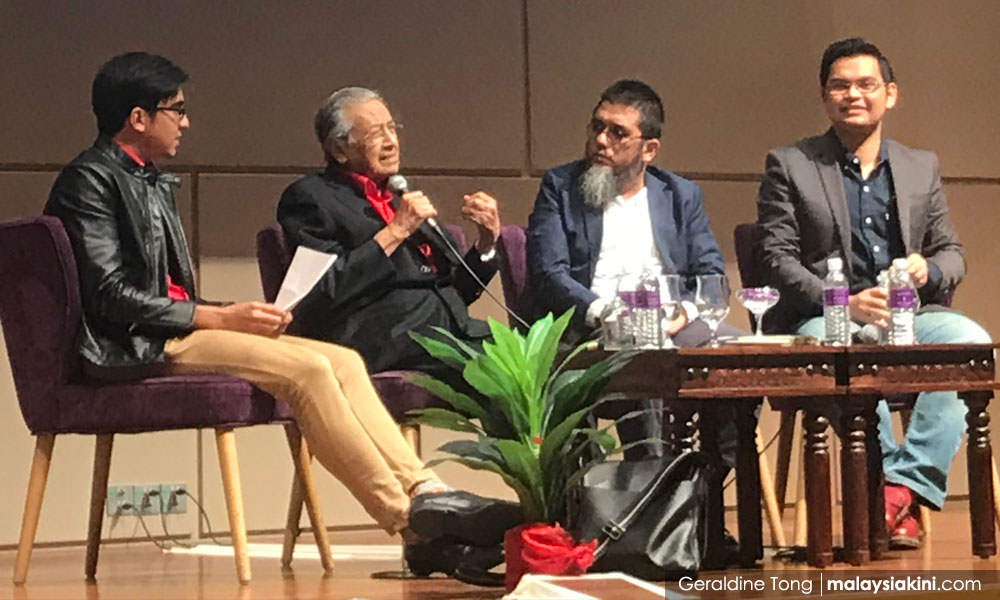 Patriotism Means Masuk Melayu
…therefore, they are no patriotic Chinese.
*
Talking of Malay power and Malay culture, is there a difference between the Malaiyoos seated above and those below. They still weaponize patriotism to threaten the Chinese.

All of them, from top to bottom, had never wanted the Chinese around, only saying the same thing — patriotism — in varied tongues, arguing as if the Chinese are a chain, holding back Malay progress. In short, if the Malay is miserable, blame the Chinese. In consequence, therefore, even Chinese citizenship rights are controlled by Malays — Mahathir has made this plain and clear a thousand times. When he had much to gain politically, from the Malays especially, all the pretense of tolerance vanishes.
Today, after Mahathir, those below don't even bother to pretend anymore: keluar, they say. Now they again threaten the Chinese, this time with our children who, they say, will never, never get scholarship and also with our businesses which will be forced to hire Malays. In the past, under Mahathir, they threatened with the IC and the passport.

Malays — and Malaysia — have taken so much and stolen from us, yet they aren't satiated. From the looks of things, the only way they will be satisfied is we Chinese are 'patriotic', by which they mean (a) become or 'masuk' Melayu, and, (b) dirt poor, crawling on our knees begging Malays like dogs.

Here's our Chinese answer to Malaiyoos, all of you, Mahathir and Umno in particular: we aren't going to take anymore of this shit. We, all Chinese, aim to fix the Malays and Malaysia even if this means ruination for some of us, even if this takes decades, but we are patient. Unlike you, crowing and thumping your chest, we won't be bragging about it once we are done with you because you won't know what hit you.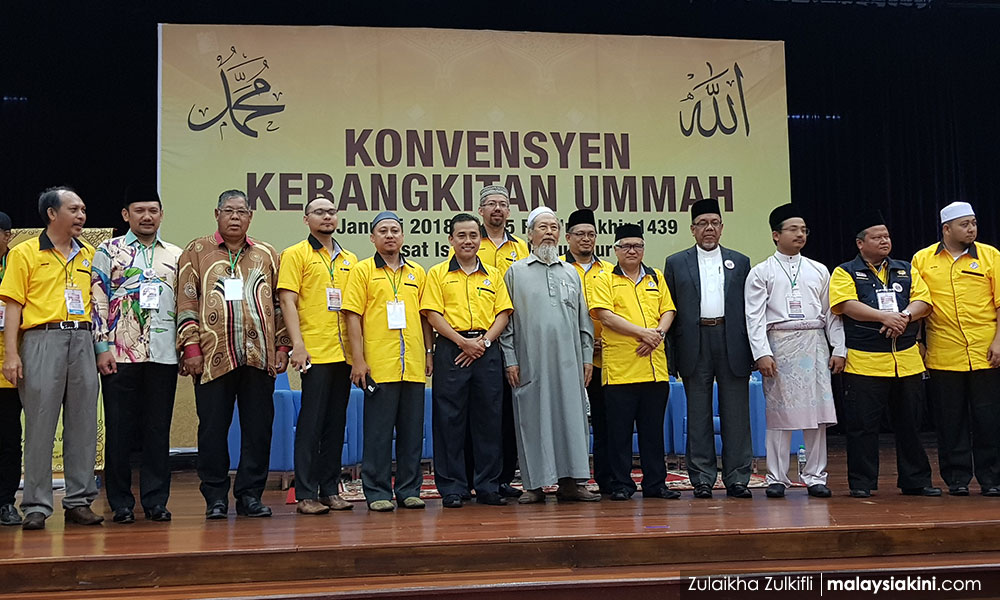 The Patriotic Malay is a Dead Malay
*
Malaysiakini has hundreds of reporters, editors, columnists, correspondents, commenters especially, who, if they don't simply regurgitate, will daily filled up the online newspaper with shit. Sometimes, amid the garbage, you might just find a gem. There are only two writers who can produce anything close to resemble original thinking. S Thayaparan is one of them.
But his latest essay, 'Why would non-Malays be patriotic to this country?' is not (yet?) profound thinking. It is nerve wrecking though because, more than likely, what he said has lay in the hearts of millions. You would have read most of those thoughts here already.
Even his essay heading is mangled. The word 'would' ought to be 'should' and the phrase 'to this country' is simply redundant, therefore, meaningless. There are no non-Malays in Malaysia, there are just Chinese, Indians, the Natives and assorted Others. By non-Malays, the speaker Ismail Mina Ahmad mean Chinese, and only Chinese.
Most Chinese are not patriotic to Malaysia — what is there to like anyway, waved the fucking flag and shout from the rooftop? What we Chinese understand by patriotism and what Malays want in patriotism from Chinese, Thaya doesn't say. Nor do the Malays. Let's then say it for them. Patriotism means to keep the Chinese as minions, as Malay slaves, only then will Malays be satiated and only then will we be considered by them to be patriotic. (Related definitions of patriotism are also given above.)
Hence, all that Ismail Mina and his coterie of the Malay ummah say are not new: keluar Malaysia, only Malays are good and loyal, and so on. You would have heard versions of it countless times before Ismail, in the past by Mahathir Mohamad, and, after him, versions of it from the like of Utusan, Kadir Jasin, Ridhuan Tee and Annie of the Valley. When Najib Razak and Umno politicians claim that the Malays will suffer if DAP controls the government, we, including Malays, know what they mean: It's the Chinese — again.
Since The Malay Dilemma, Mahathir repeats the thing to no end — Chinese must not come to power — except these days he has substituted local Chinese for China's Chinese. But still Chinese. A matter of nationality difference is no difference because local Chinese were never considered as true Malaysians anyway. (Remember 'pendatang'?) This, so convenient, is why the DAP, hankering after the Malay vote, that is, power, are into the same game. But, are today complaining that they, too, after having joined Mahathir in beating up China, had got nothing back from the Malays, not even a terima kasih. (See here, for example, and also Yeo Bee Yin.)
Why then is Ismail taken so seriously, meriting a personal response from Thaya?
The pivot of Thaya's argument is this: Because Malays are considered bumiputra (bumi as in Mahathir's bumi party Bersatu), "it is always the (Chinese and Indians) who have to prove that they are patriotic." When Ismail says non-Malays, he meant Chinese, not the Orang Asli who don't own businesses nor Kadazans who don't go to Chinese schools, and not even the Indians. We, too, know all that.
Ismail Mani's diatribe buttresses the central message of Umno's (and past Mahathir) to the Malays, that is, never vote for the Chinese, not even friends. This is because, if the Chinese, were never patriotic, they, in their hearts, would never kneel to the Malay nor accept Malay superior status — in all respects, including king. To put it another way, by the fact of our existence, Chinese is a danger to the Malay, in everything. The point to which isn't, however, in the fallacy of Umno's making, and Mahathir's, but in its flip side acknowledgement that no amount of apartheid and no amount of pressure applied on the Chinese, will make us kowtow to Malay power. Sixty years proved it. Ismail Mani just acknowledged it. Otherwise, why the threats?
Even Mahathir most lately has acknowledged that failure of Malay getting ahead of the Chinese as if it were fact. When Malays hadn't progress far enough, it was because, he said, culture held them back. Tomorrow, having gotten the Malay vote, he could easily flip the argument to say, "True, it is culture but that was culture made in response to Chinese greed and Chinese malevolence. Malays are simply too innocent, too good and too pure to want to accept those Chinese values."
All the tongkats he distributed had simply made life worse for the Malays but, in the end, he could simply revert to a time-honored Malaiyoo tradition: blame the Chinese. Because — and note this — he didn't blame Najib Razak. Najib has gotten blamed for everything wrong with Malaysia, from diesel to government project failures. But where it concerns the Malay existential being — Islam, individual material progress, the retarded Malay mind and so on — he reserves judgment.
It wouldn't be so bad if we Chinese were denied, say, subsidies or, as Ismail Mani threatens, no scholarship. Everything Umno did at present and Mahathir in past wasn't just to improve the Malay lot; more than that, they did everything to block us, to put us down, our own schools, our language, our culture, our business, and especially our political rights.
But the situation has gotten worse because of this inescapable truth: Malay insists on comparing themselves to the Chinese. So that, if Malays are better off today than, say, a generation earlier, they would still be worse off than the Chinese. Therefore, Malays hadn't progressed. That was, after all, Mahathir's core message and Bersatu's as well. It can't be Najib's fault because, to say that, comparing two time periods, it is to acknowledge Mahathir's own failure.
Enter Ismail Mani, talking of denying scholarships and forcing Chinese businesses to employ Malays or else go to jail. In the circularity of the argument, the Malay is never satiated if the Chinese progress and not stand still. We Chinese will always be at fault. Always. It's an impossible situation for the Chinese.
Ismail, you see, is picking up from where Bersatu/Mahathir/Umno left off. So that if Malays aren't going to get the Chinese votes, and if Malays still have to rely on only Malay votes to stay in power — which is today distributed six ways — then they will fix the Chinese into subservience and into delivering.
(The terms Mahathir and Umno are used interchangeably because the like of Ismail Mani, talking of Malay absolute power, is, agree or not, the fruit of Mahathirism. Malays will never be satisfied simply because the endurance and the existence of the Chinese; the latter being the reflection of Malay delusion into their supreme status.)
All this has only one everlasting consequence. Until and unless the Chinese are broken, forced like Ridhuan Tee to masuk Malaiyoo, then made subservient, in schools, in language, in culture and religion, and in business, no Malay will ever progress. Which is good enough reason why, like Umno, Mahathir and Bersatu can never be trusted. These are not Umno rejects or traitors but they instead represent the sine qua non of Umno's original ketuanan mission that Najib Razak failed to complete — for whatever reason. (Recall that when Mahathir began his anti-Najib campaign it was an exclusive Malay affair for the stated, expressed purpose of salvaging Umno that Mahathir himself said did not reflect on the Umno he knew. It was, he said, Najib's party.)
Thaya is, therefore, right to assert that the Chinese and Indians will never be equal to Malays. Never. But that's also not the point.
What he missed to see in Ismail and in the Malaiyoos is that they prefer to see a Chinese dead than patriotic. And the evidence of this? Each time, each time without exception, the Malaiyoo beats up the Chinese, the Harapan Malaiyoos and their Chinese/Indian hangers-on are muted. This can only be for the same reason Ismail is speaking up to the Malay electorate, the Malay kampung and Felda belt. Since the beginning of time, they have been convinced (by Umno, of course) to consider the Chinese as a bunch of whores (Petra Kamarudin), greedy profiteers (Mahathir), even dirty (Hishammuddin Hussein said that) and so on. PKR, Bersatu, Amanah, all dare not go for Ismail for the same reason Umno would not condemn him. Mahathir least of all because the words of Ismail Mani are his especially, updated 40, 50 years later only to suit the times and election year 2018.
Why should the Chinese be patriotic, therefore?
Because to be patriotic to Malaysia means, by Malaiyoo standards and definition, is to be loyal to Malays, to bow to Malays, to speak Malay, dress Malay, sing Malay only songs, hire Malays only, become Malays. Malaysia's entire national identity is Malay so that in Tanah Melayu they would leave no place for the Chinese; it is exclusively Malay. We're worse than second class citizens not just because our political rights have been disenfranchised but especially because we are made to not exist. We Chinese just don't count, in everything that concerns Malaysia.
Mahathir et al has talked about this a thousand times so that today Najib prefers Chinese from China, who have more money, for his projects than the local Chinese who have little. Which, really, is all right by us; we are in it together. …?
So, Thaya, do you see the point in Ismail Mani's bigotry? It is not to remind the Chinese their subservient, lowly position in Malaysia. That's an old song. It is to reinforce a point in Mahathir's The Malay Dilemma — put away the Chinese — and to warn us that if we Chinese don't bow to Malays, and this includes who to vote, then everything will be taken from us. Annie of the Valley has made the same point: If you don't vote Barisan or say good things of the government, it is likely you are unpatriotic. And she never, never, never says that to Malays who don't vote Umno. Want to know why, Thaya?
Patriotic to Malaysia, did you say, Annie? Parliament is rigged, elections are rigged, five Chinese votes equal one Malay vote, Malays grab our banks, abduct our daughters, steal our dead, not to mention cell phones then shout 'Cina pukul Melayu,' forced us to sell our business…. And you still want patriotism?
Here's our answer again, for the thousandth time, Annie: Patriotic, never. Fuck Malaysia, fuck the Malaiyoos. And go fuck your Malaiyoo father, too.
***
We Blew Up the Church.
So What, Yeo Bee Yin?
Taliban-style, did you say? Wrong, Hannah Yeoh. Taliban is child's play. We'll do worse because, Hannah, your God told us to blow up your church. It is a devil's nest occupied by Jesus impostors, people like you.

Freedom from God: We had it with these religions, Christianity and Islam. Next, if Muslims don't behave and believe and act as if they are superior to everybody else, we will, for good measure, blow up a fucking mosque that will even shock Donald Trump.

***
*