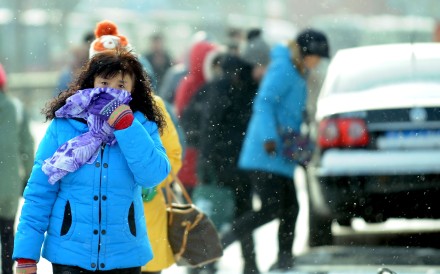 A severe cold spell has struck again. Tianjin for the past three days has not been higher than minus 7 degrees. I wonder if the bullet trains or planes will be delayed because Jian and I are to reunite in several days. Weather forecast says it will be minus 1 then.
***
The clip above reveals the ignorance and stupidity of Malaiyoos in their worldview, their imagination and their narrative of the Chinese Communist Party, as if it were some sort of Umno-type political system. How stupid, these Malaiyoos, these Annie's Assholes.
***
Before going into, Why return to China — and then to stay — here's some background. Start with Martin Jacques and the notion (not his though) of "civilization-state". Understand that background and, after that, it's easier to see why China matters to your life, which isn't just for the fact that you are Chinese and China is our motherland.
Next, listen to what our compatriot Xi Jinping is saying. When China's government says it serves the people, it isn't an Umno political slogan. It's an action plan: how to make China's dream yours as well.
Now to outside China, the overseas Chinese.
China is seriously looking at bringing back the diaspora, and this isn't just for ethnic and security reasons. If, once in China, you do nothing else but walk around your house the whole day, we don't care. Fine, too, if you (Annie?) merely want to find a husband and only to serve his needs, in bed and out.
Those are reasons for returning to China. What's needed, instead, is individual purpose. What would be your purpose?
What, on the other hand, is China's purpose? China can only restore its old glory and become great again if its people, each of the 1.4 billion people inside and 70 million outside, have something to look forward to. In epistomological terms, a person is a constantly becoming being, constantly evolving. A nation is like that but more; it is the sum of the individual's purpose.
How can China forsake its people if people are not to forsake themselves, their families, their friends?
We — China and us — are one and the same so that as individual characters evolve so, too, will the country. I am China and China becomes me. This is what it means to be Chinese. All that the state can do to help is to suggest a sort of guide not on the whys of living (that's your problem and is self-evident) but how to live. A fisherman is not given fish but taught how to fish. Malays instead are given fish and BR1M. The Chinese rely on themselves and we know this way is permanent and, therefore, more fulfilling. Today, compatriot Xi Jinping would say, try it this way. Three thousand years ago, Laozi would say, think about it that way. Or, consider that other way, Confucius would later suggest.
We want our people to have a good life, says Xi. One person with a good life affects the people around him, starting with the family. This is what I, too, found: the people around me become better off, and they in turn affect those around them, and on and on in circular fashion looping back to my person.
So, what do you want to do with your life in China? Try technology. Try finance. Try anything. Stop believing and start unlearning the fairy tales of Anglophiles (people like the Lim father and son, people like Tony Pua and Ong Kian Ming; they have outdated thinking): that a person trained in accounting is best at being an accountant, that lawyers, doctors, engineers and politicians are the pinnacles of society, looked up to, and upon who everyone is dependent.
Those mamak Anglophiles named Syed Akbar Ali and Mahathir Mohamad say the same thing and, so, spits at people who wash toilets. But that's garbage talk by infantile minds. Chinese culture never, never says this of other people who earn an honest living. Consequently, in China, academic certificates don't count because education is not eventually about skills acquisition; it is about how best to live. Jack Ma started working life teaching in a village school. He evolved. Other than war and peace, Xi Jinping is also interested in public toilets — how to keep clean when, hourly, two hundred people use it. He is interested in android technology, not Apple computer nor iPhone because those are passe. That is, he is interested to apply technology on a scale beyond the phone call for the benefit of fellow Chinese.
Xi has been right. The results are showing (see clip, above). Chinese (not Anglophile) humanistic culture supports, favors, indeed calls for such an approach to life: an archer misses his shot, looks at himself and then ask, why?
To automate, you see, is human. To excel is intrinsically Chinese. Whereas Mahathir and Syed Akbar tell Malaiyoos to avoid washing toilets because it is a lowly job, Chinese culture encourages us to ask, how do we make the toilet visit worthwhile. See the difference in approaches, in thinking?
(Update: DAP MPs have the identical Syed Akbar, Anglophile notion that see jobs in terms of class. Looking after longkangs is not their job, one MP said to his PJ constituents who brought complaints to his office. The same Anglo cultural attitude inhabits other DAP people like Hannah Yeoh who denounces opponents in condescending terms of 'low class'.)
Syed Akbar yada, yada away about thinking outside the box. We say, why the fuck have a box in the first place. After all the world, reality, people's minds aren't like that — boxes — inside-outside, believer-non believer, top-bottom, big shot-small shot, bumi-non bumi, low class-high class, evil-good and so on. All these make for an endless diabolical, dystopian, Jesus/Mohamedan claptrap. Chinese cultural approach to life is not linear nor dichotomous. Without boxes, there are no limits to our endeavor.
Come to China. There are still 40 million in poverty; help them because that helps us. Join us to make yourself great and make China and the Chinese great at the same time. Malaiyoos and Anglophiles need not apply; fuck off and stay in your Syed Akbar coconut tree boxes.
Below are for further examination into China's transformation, evolution, rejuvenation; don't miss the show:
1. ANDROID TECH. Lee Kai Fu versus Silicon Valley. From imitation to innovation: How China became a tech superpower.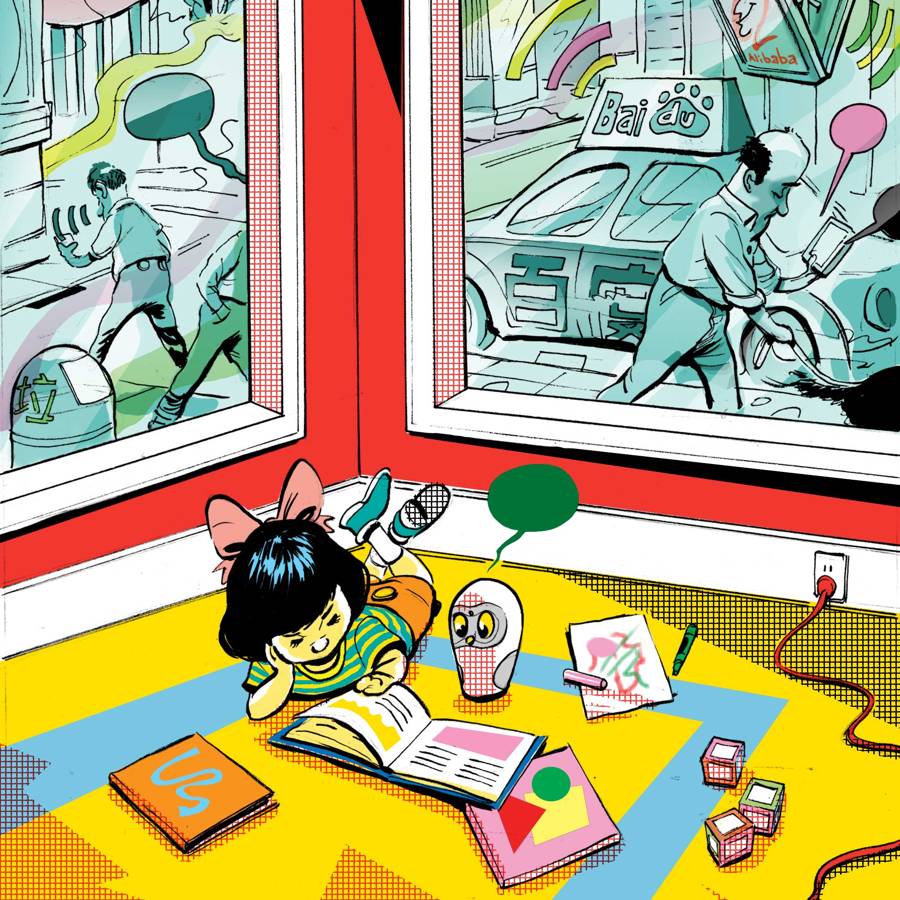 ***
2. DRIVERLESS TAXIS: The story of Jean Liu (below) and how she beat Uber.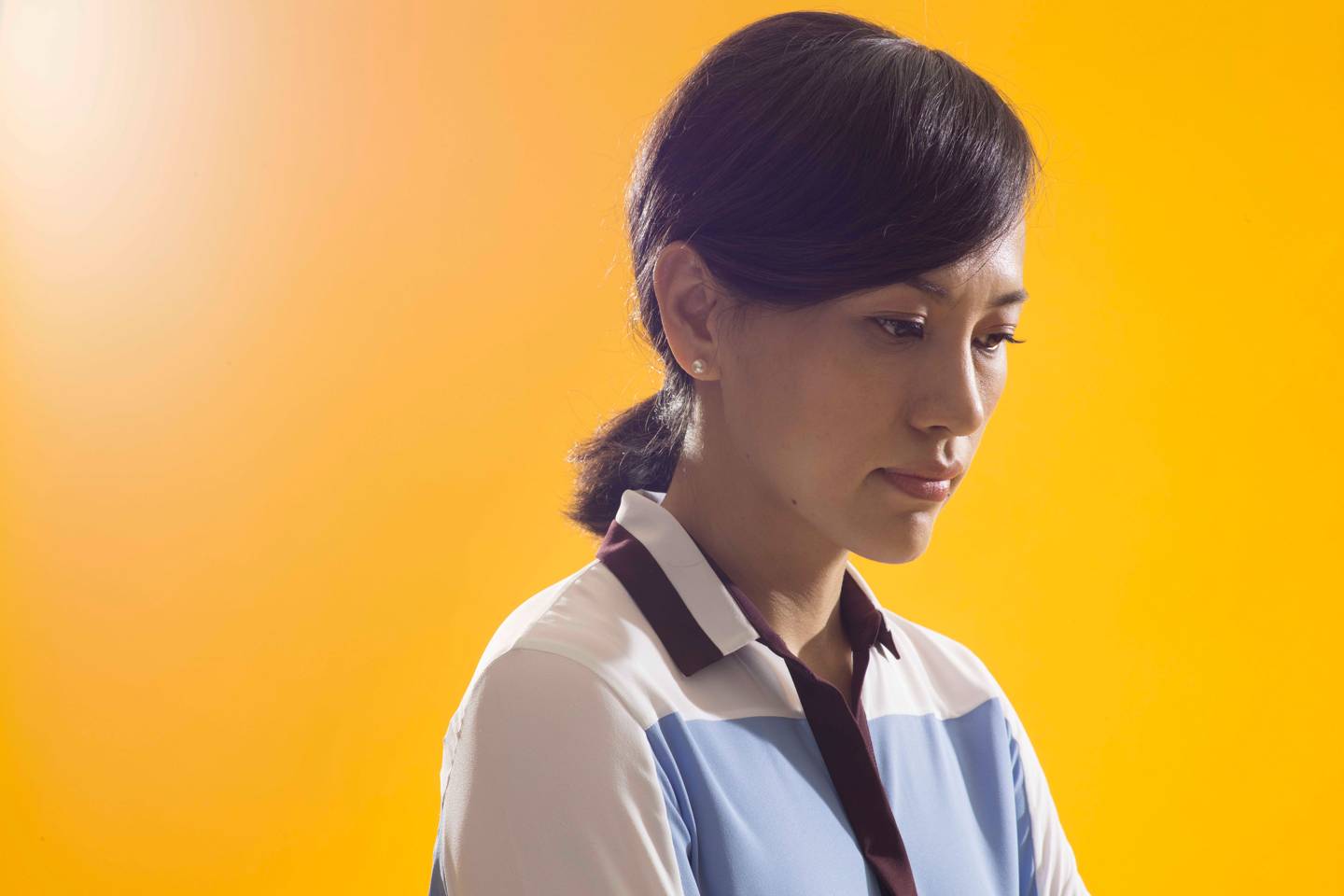 ***
3. ENGINEERING & CONSTRUCTION:
That wasn't the only Chinese engineering marvel.
***
4. CRIME AND PUNISHMENT: Facial recognition in bio-technology.
Using facial recognition technology, police had picked up seven fugitives related to hit-and-run and human trafficking cases, plus 26 others for cases of identity fraud. These arrests were made with the use of the glasses at four entrances of a Chongqing railway station, according to cnrail.net, a website that covers China's railway news.
The spectacles were designed for police use and are linked to a tablet device. After scanning the face of the passenger coming into the station, the device activates software to search faces in a database, looking for a match with suspects.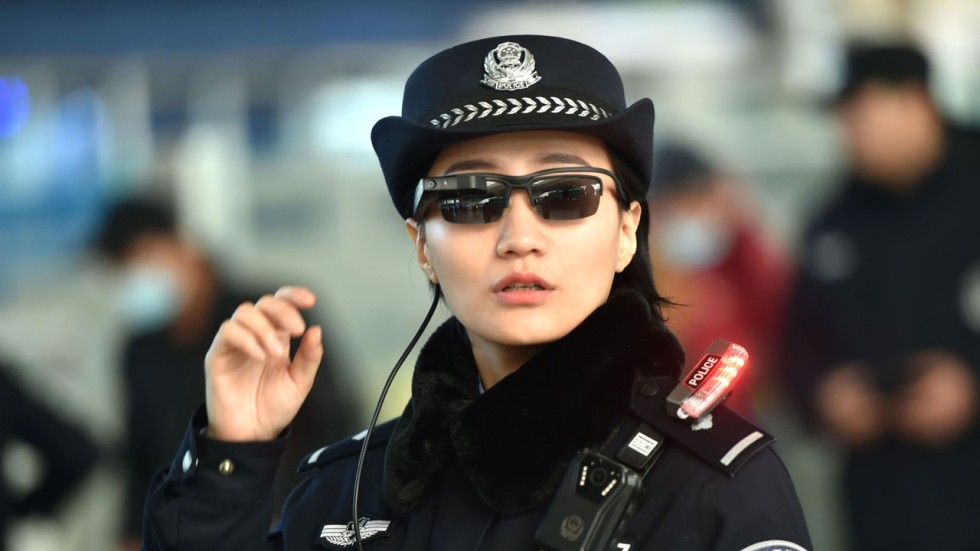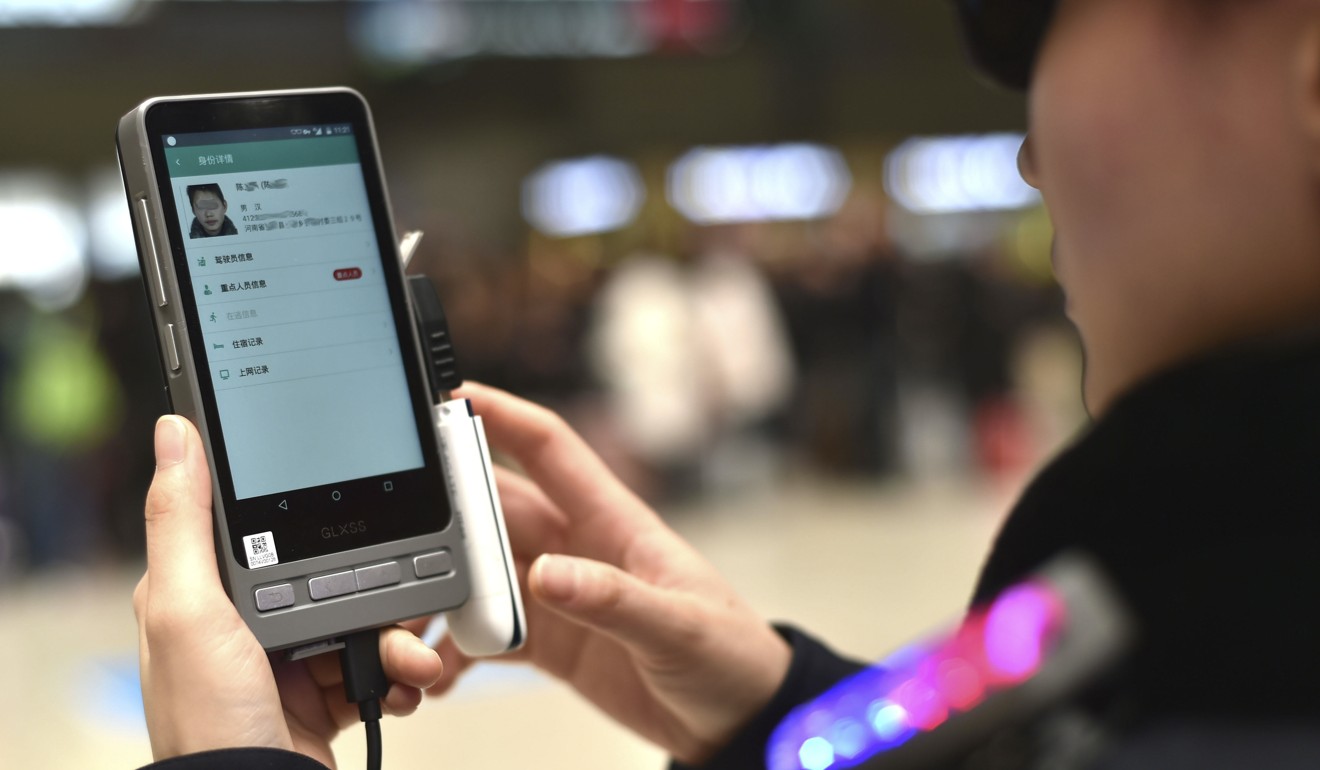 5. TOURISM CULTURE: Fenghuang below, built 2000 years ago, is a whole town drifting on a river. Then there is Guilin and Yangshuo, both updated and still stunning. Collectively, they and more, tells why my motherland China is such a great civilization.
Jian loves Fenghuang. She's half Miao.
***