What is the difference between capitalism and communism? The former is the exploitation of man by man while the latter is the opposite. — Soviet-era joke.
***
China, looking down…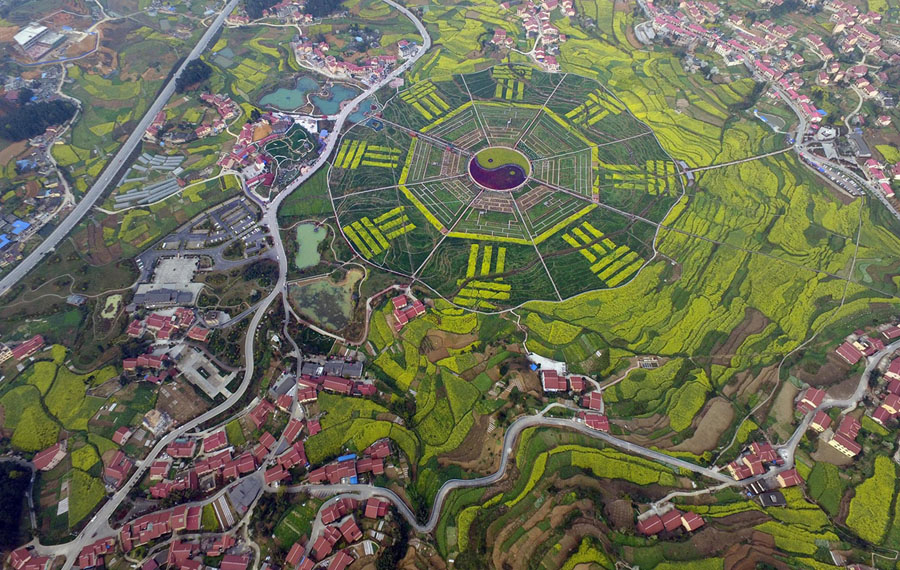 Village of Pipa, Zunyi, Guizhou.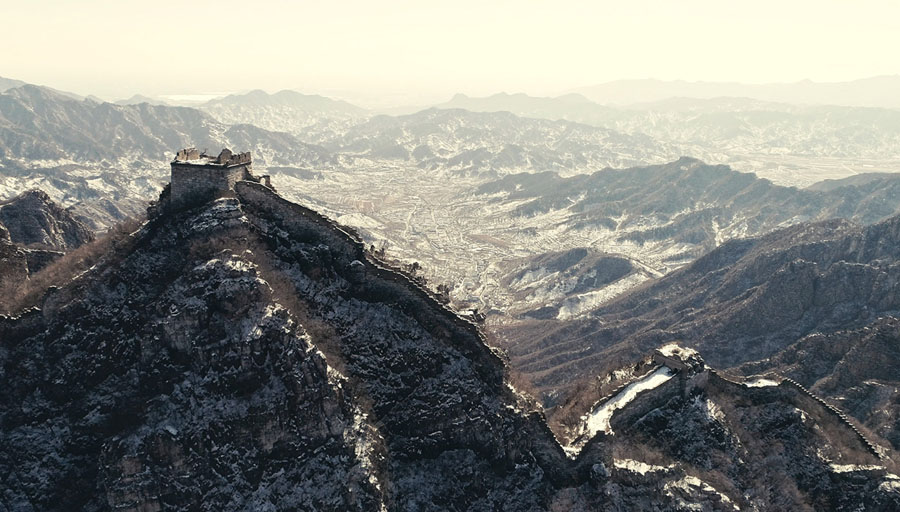 Jiankou, portion of Great Wall near Beijing (also below).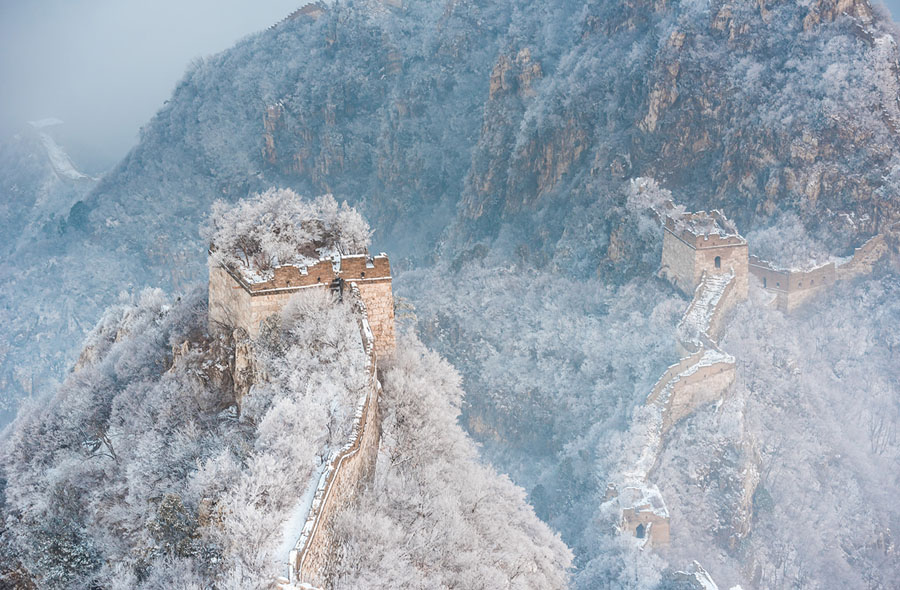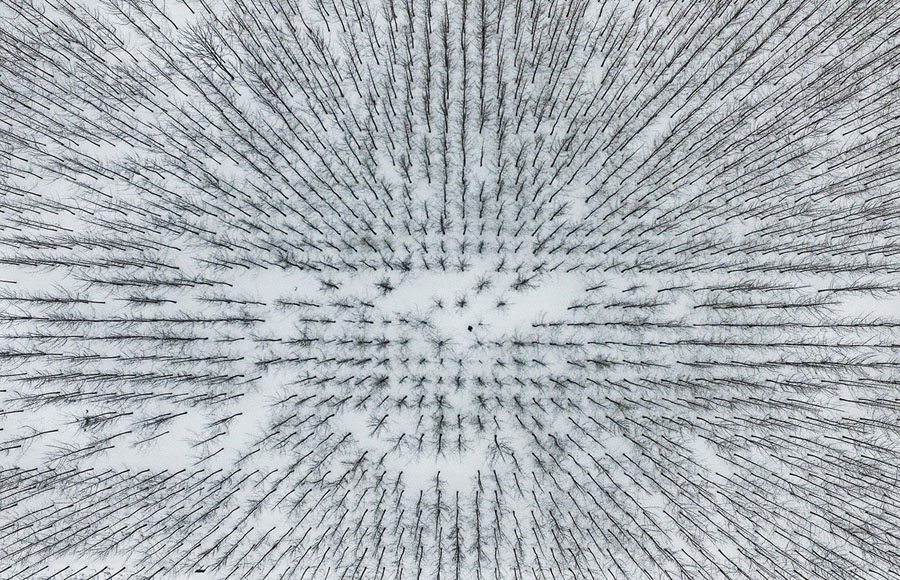 Winter forest, Xi'an, Shaanxi.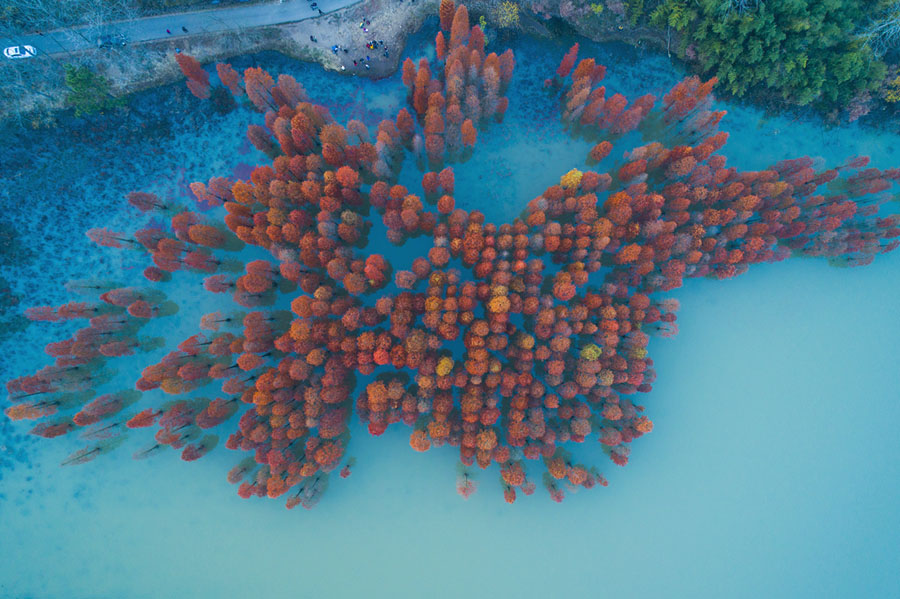 Lake in Nanjing, Fall.
Rapeseed farms, Yunnan, Fall.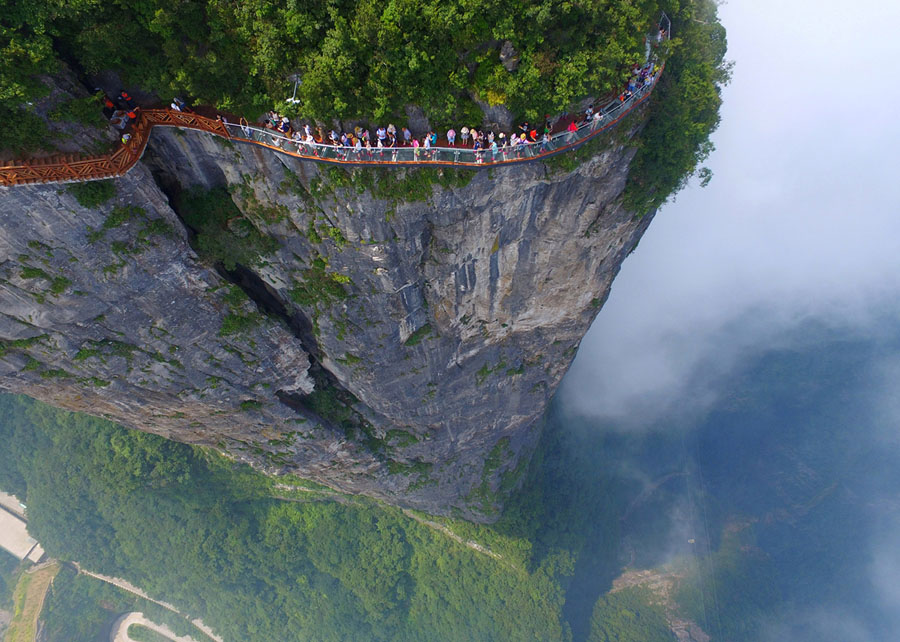 Glass-floored walkway in Zhangjiajie, Hunan.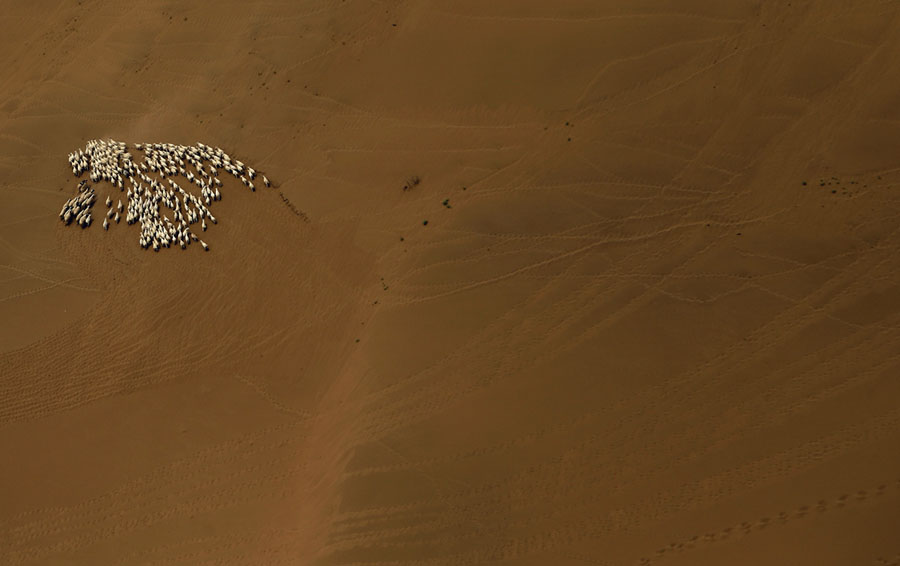 Gobi Desert, Inner Mongolia. (Those are sheep, dummy.)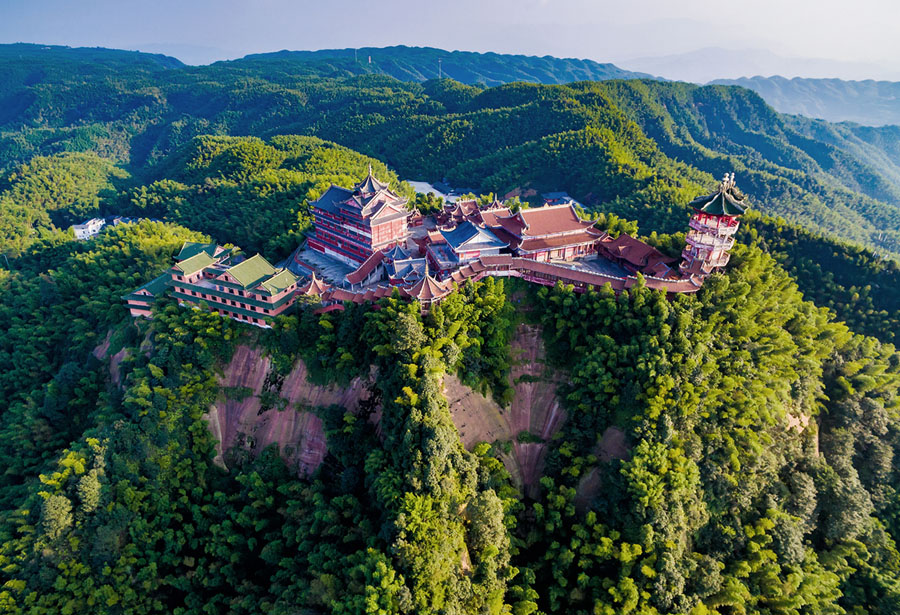 Shunan bamboo forest, Sichuan.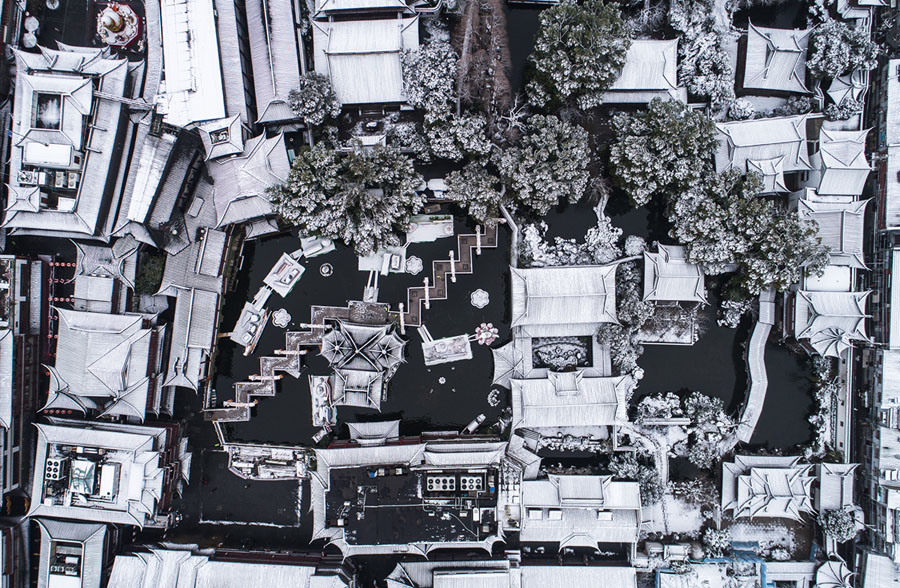 The Yu Yuan garden, Shanghai, Winter.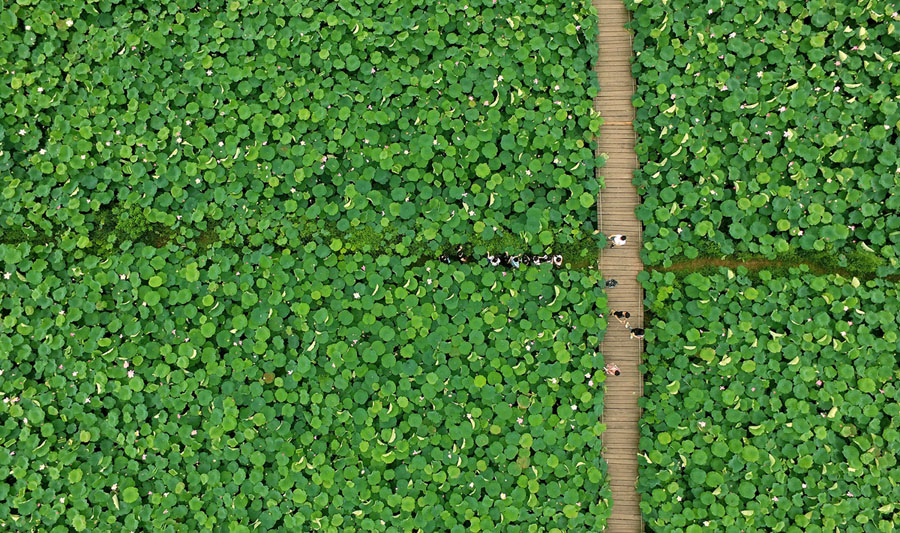 Lotus field, Quzhou, Zhejiang.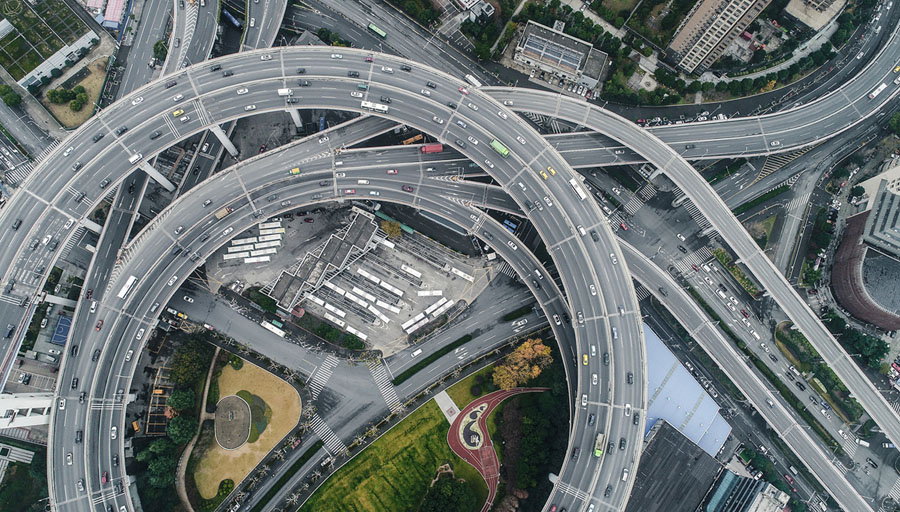 Five-tier Nanpu Bridge intersection, Shanghai (another below).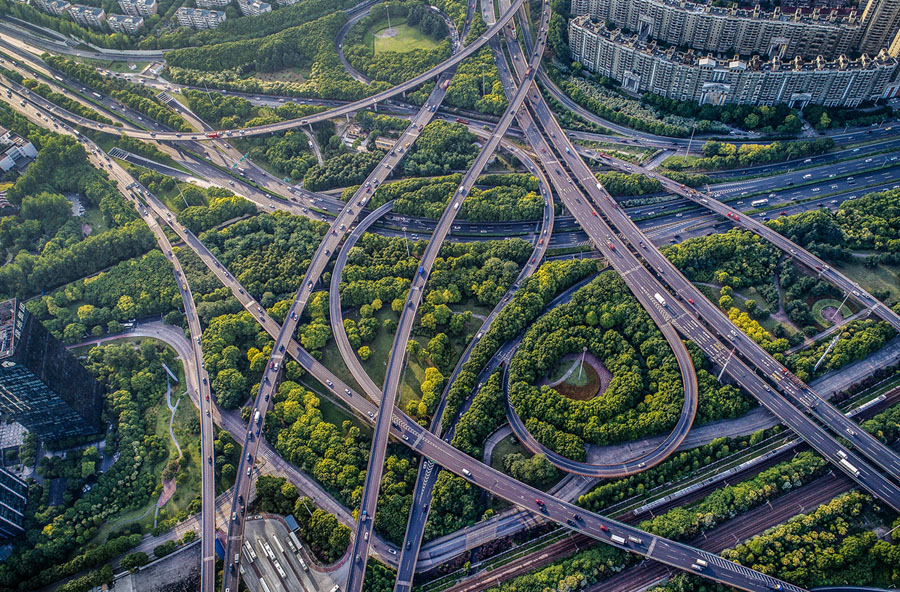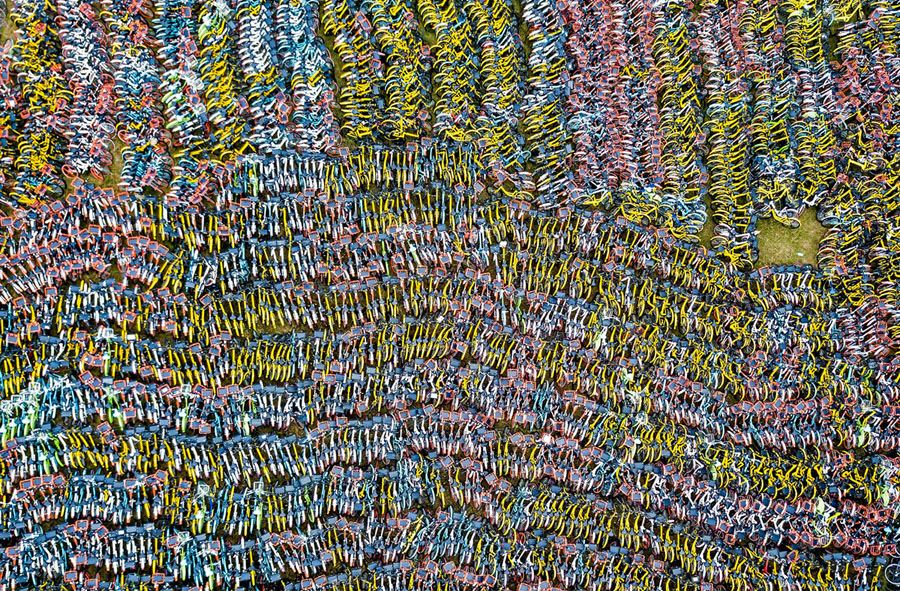 Bicycles seized (for blocking roads) then dumped here, Hangzhou, Zhejiang.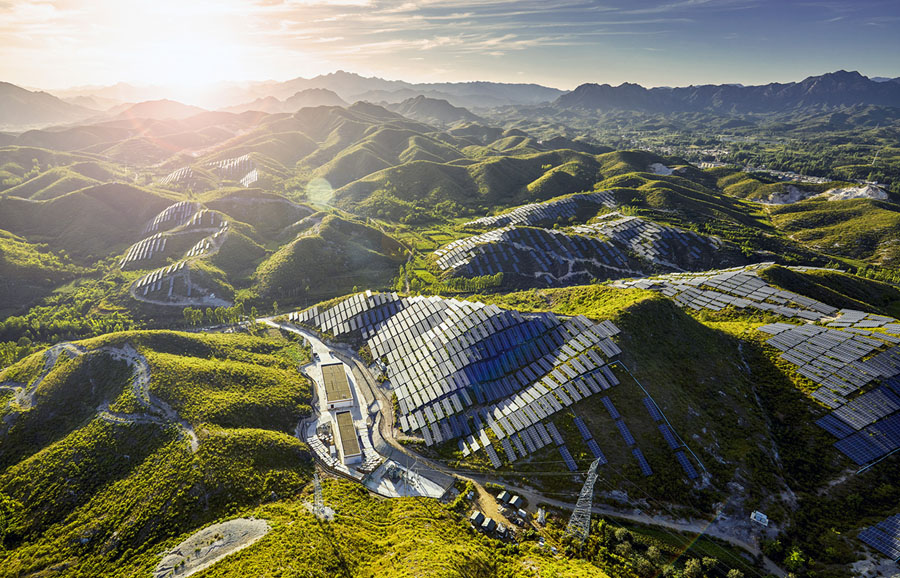 Solar farm. Location unstated, probably Guizhou (also below).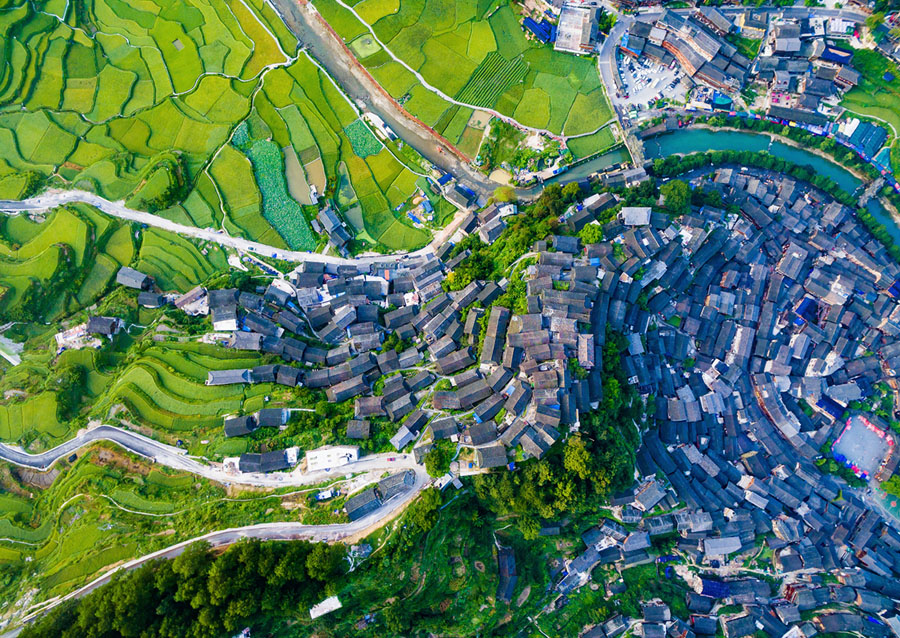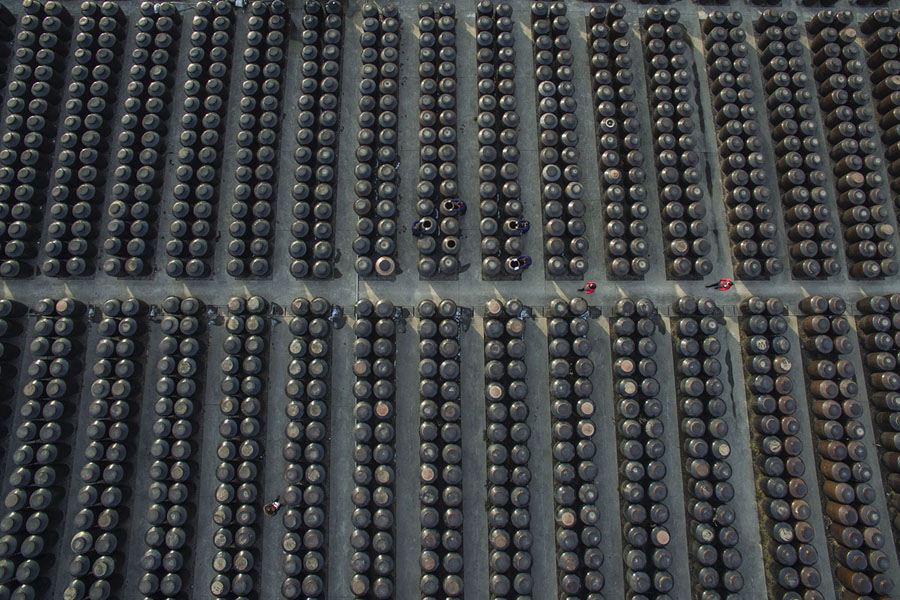 Vinegar and soy sauce mill, Zhenjiang, Jiangsu.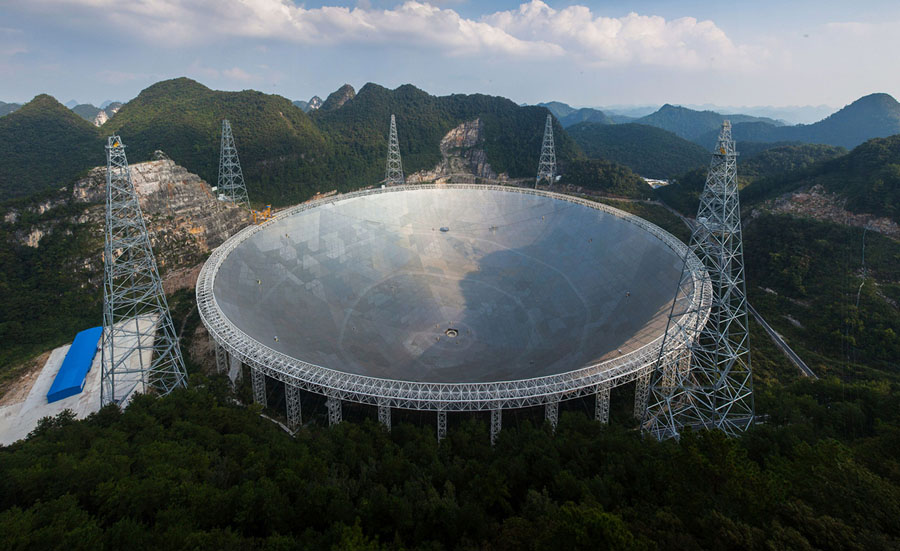 The 500-meter Aperture Spherical Radio Telescope, Pingtang, Guizhou (also below).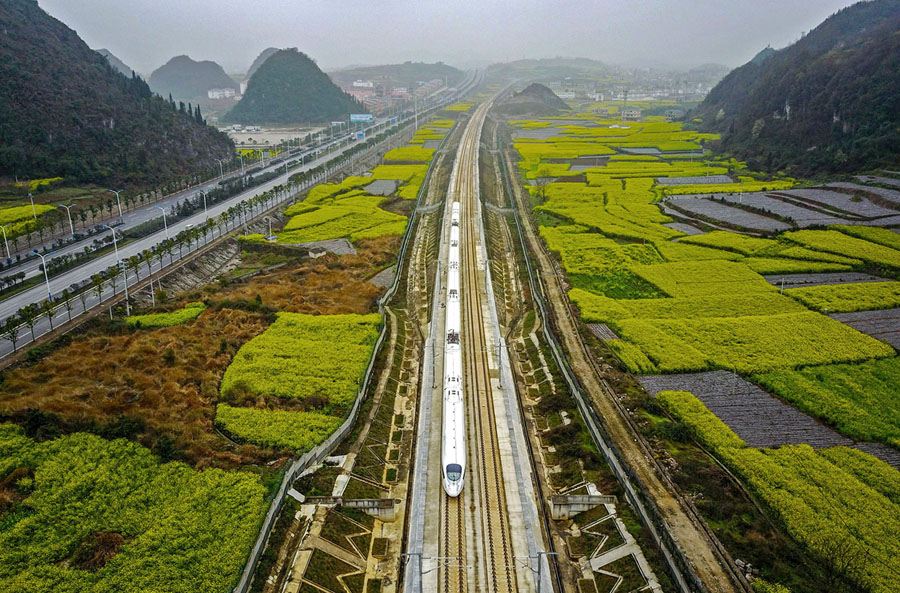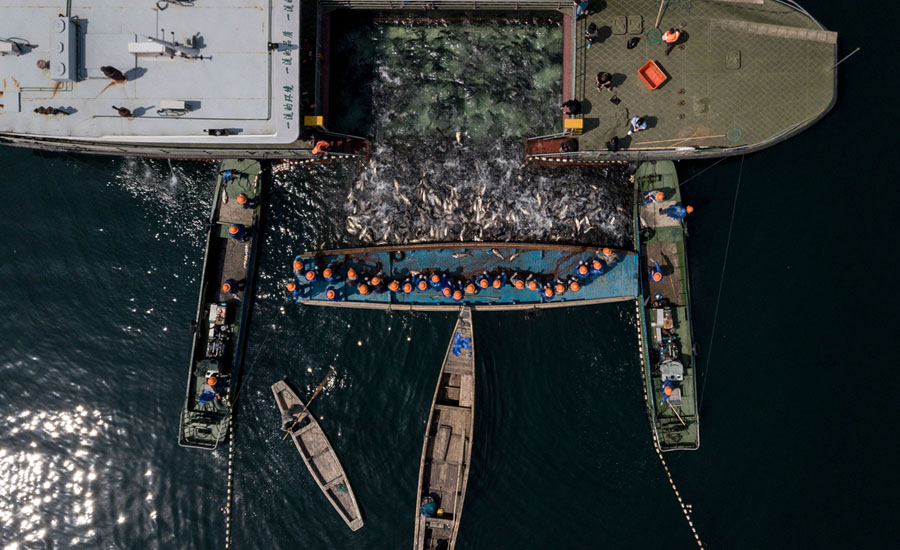 Fish harvest, Qiandao Lake, Zhejiang.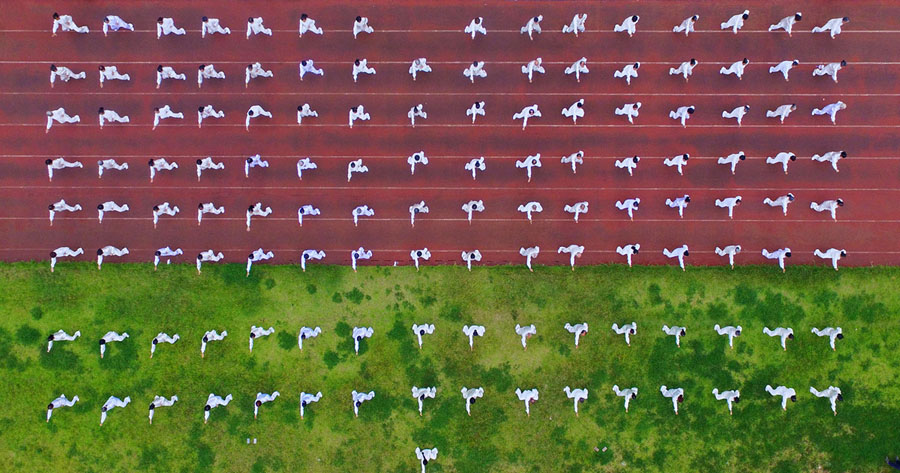 Taichi practice in Rongan, Guizhou.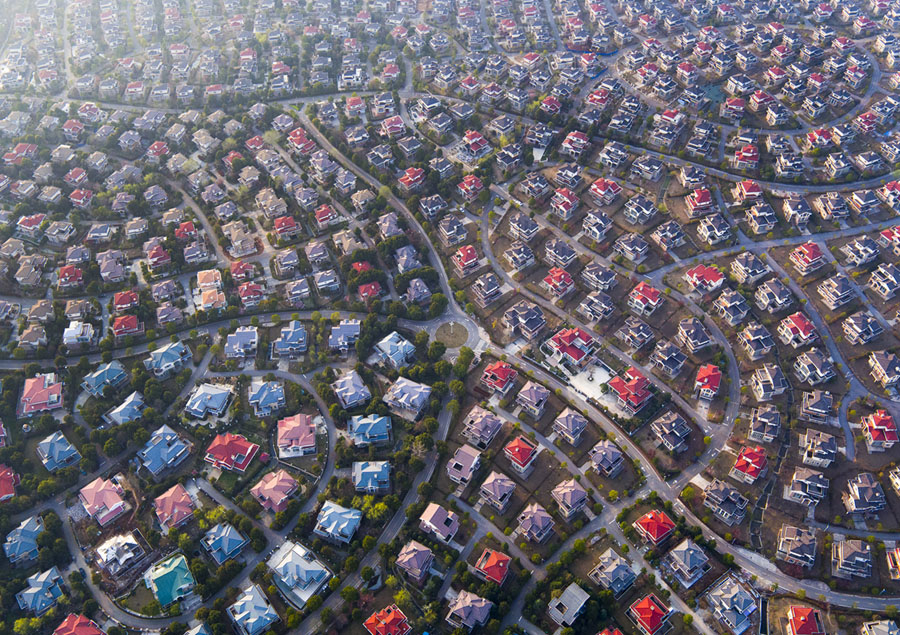 Residential suburb, Wuhan, Hubei.
Below Victoria Peak, Hong Kong.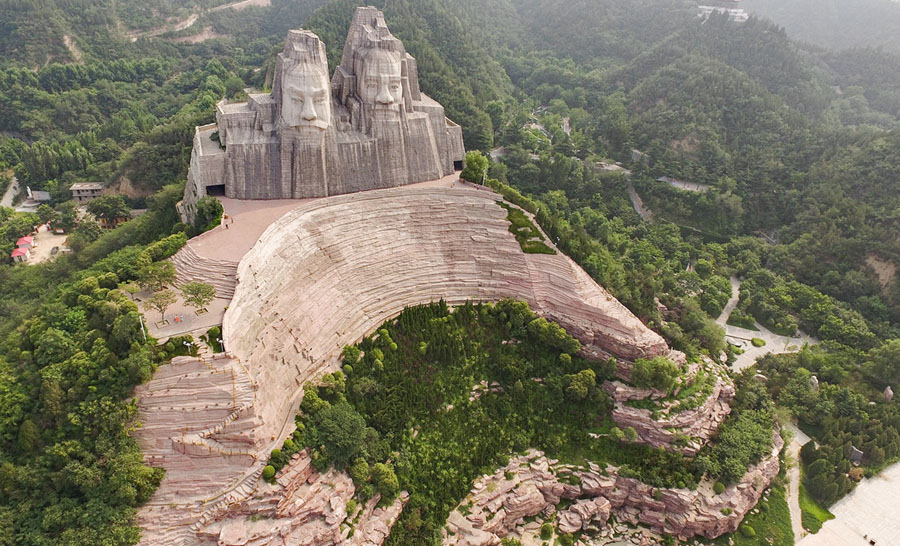 At 348 feet tall (106 meters), memorial to emperors Yan and Huang, Henan.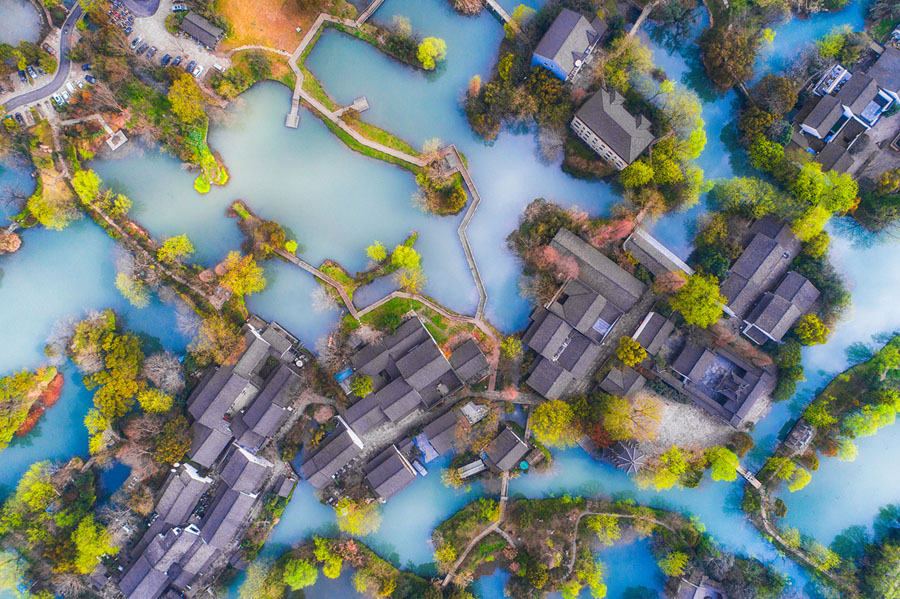 Jiangcun market, Xixi National Wetland Park, Hangzhou, Zhejiang.
*
Source, all photos (except the one below): The Atlantic.
Island colony, somewhere in the South China Sea, Spring. (Want to try and take it, RD-rahmat?)

***