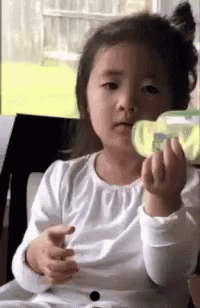 Hey, keling! Watch this…Nah!
***
Banana Republic
What's a banana republic? It's one ruled by bananas, or coconuts as the case may be, people brown and yellow outside but white inside.
Yellow or brown, they are the same, Anglophone education, English-speaking, think the world of white England (Singapore ministers call it 'first world' standard; Hannah Yeoh, DAP et al call it 'high class') western culture, walk-on-water voodoo, unemployable, rootless, liberal, racist, loud-mouth, judgmental, tyrannical, dogmatic, narcissistic, duplicitous, meddlesome, can't read and write hanzi but hate Chinese for absolutely no reason. (What did we steal from them? Or even said a single bad thing?) In a word they are, Anglophiles.
To say they 'hate Chinese' because we — me, Jian (although she doesn't live here), China, Chinese culture, progress, civilization and the way we think and live our lives — are the opposite of everything they stand for. Everything. Down to the dots and ts.
Malays, Anglophiles can walk over. But Chinese won't bend and take our hats for them because we wear no hats. Worse for their condescending ways and their tyrannical dogma, they find us near impossible to convert, to speak their language, to believe in their beliefs. Anglophiles especially know we are a culture superior to that which they had copied from England. And this needles them to no end. It means frustration.
We will not be turned into bananas, made into a banana people, run by bananas in a banana republic. Mahathir with the DAP will produce a banana republic.
Singapore is the world's first banana republic run by Anglophiles: rich yes but for no purpose, philistine and without culture; toilets are clean yes but out of fear not volition; hands are clean yes, only because they transact with gloves on; educated and clever, seemingly, and only because you understand their language — English (whereof one cannot speak thereof one must be silent).
Above all, a banana republic appears democratic and free because, its forms, the elections, the campaign after that and the vote finally dispossesses you of — you surrender to it — your ability to act and especially your capacity to think, to evaluate and to judge. And with such a people they — i.e. the ruling party — can then do what they please.
In their hands, and without ethics, without culture, without a distinct existential philosophy nor a historical guide, the instruments of the state can be deployed any which way they want. Anglophiles need only to give the justifications — in English, of course — never mind the reasoning. Arguing is enough, after all, since it is Reason that follows the Will.
It is no accident the PAP ruling party is full of English lawyers and its society attract the Jho Low MBA types. It is no accident the DAP is the same.
*
Saying Kuan Yew did the "impossible", Francis Lim Guan Eng didn't merely buy into the official Singapore 'Jesus-is-Savior' narrative fiction of a fictional superman Lee, he is actually one of them: speaking English, thinking in English, and being English, with all the attributes of Englishness that lead to greatness, supposedly having achieved the 'impossible'.
It is this kind of historical distortion, actually lying, that is the stuff of Anglophile propaganda.

Chinese thinking (Daoist especially) about greatness is the opposite: the great leader does his job well, quietly with no fanfare then disappears for good so the people will say to themselves, 'we did it ourselves'. That is true public service. Which is why you can't name one person in Chinese history, 5000 years old, who could make the claim, 'I did it all'. Nor could you find one — 'the impossible achiever' — in Hong Kong or Korea or Taiwan, any of which was then far, far, far more disadvantaged (wars, famine, natural disasters, social upheavals) than was Singapore in its beginnings.
***
Some favorites of Jian, another ultra Chinese among 1.4 billion.
***
---
Update

Blackie keling racist: When was the last time you tried to lick a white arse? Your keling wife know?

P Gunasegaram's GST masturbation
The premise of that keling's entire argument is that only China benefits from the ECRL, meaning Malaysian taxpayers had been taken for a ride, and, to do that, the BN government is in cahoots with the main Chinese contractor.
And the basis for that premise? It is the one, below, one line stuck somewhere in his diatribe ("we will show without any doubt", See-To's "spin", "toxic China connection"):
The contract price (dated Nov. 2016) must have included the GST then (April 2015).
How does the keling know the contract 'must have' included GST? He has seen it? He drafted it? He knows how to draft this kind of contracts? Does he even know how to count, use a calculator? Does the keling know better than the contractor, told in advance ECRL would be tax-exempt? The keling knows that the government hid this fact from the contractor, allowing it to inflate the price? What is Guna suggesting: this GST is some sort of backhand bribe?
It's thankless for See-To or anyone else to have to explain because rationality, mathematics and economics are not what motherfuckers like Guna want to hear, even if he is capable of simple arithmetic.
Those are not their primary issues of concern; fixing Najib Razak is. And to bring down Najib any tool will do. Guna the keling, like his boss Malaysiakini's Steven Gan, like Husam and like Mahathir have demonstrated — repeatedly — they are happy to use those tools.
To attack ECRL, this is the bonus: because it uses a Chinese company, attacking it continues where Mahathirism and Anglophiles have left off in their Anglo prejudices — Chinese being a greedy, money-grubbing people and so they cheat at every opportunity.
Such an accusation is not a matter of interpretation nor opinion. It's about Anglophile morality and their English racism. You have only to go back to the Mahathir days and even long after that, say, a year ago, to the infamous Petra Kamarudin, to Ahirudin Attan, and to Kadir Jasin (the first two are Najib supporters, by the way; Kadir is with Mahathir) and especially to Anglophiles and Christians, the like of Charles Santiago and DAP/PKR politicians (Wong Chen in particular) they'd say the same thing: Chinese are an evil lot.
Good and evil, right and wrong are determined not by ethical considerations — truth much less — but those are matters solely of political allegiance.
Back to Guna: he spins but says he will "show without any doubt". He lies but say it is See-To who spins. All major government projects are GST-exempt, but Guna et al will say there has been preferential treatment — the back story of which is, kickbacks. 2+2 = 4?
It is like the Equanimity affair: there is nothing criminal in its ownership, declared an independent court (in Jakarta) no less, hence, must be let go. How do Anglophiles respond? Which is also to say, it is pointless answering the like of Guna. For one thing, if that keling and assorted others were shown to be wrong, "without any doubt", they will apologize and rewrite all their slanders?
These are, after all, hatchet men. And you never, never answer the hatchet men. You….
See-To wastes his time. Better for him to say to Guna, "Fuck you. So what, blackie keling? Go fuck your daughter."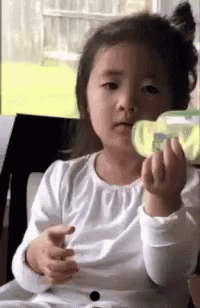 Hey, keling! Once again…Nah!
Jian would show him this: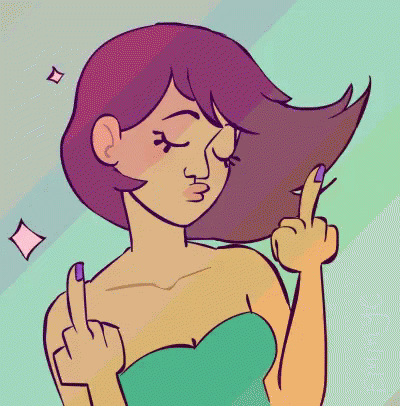 ***