Here's a lesson in life for the DAP and their dead Balakong man, and for Alannah Cheah who at one time eluded that thing.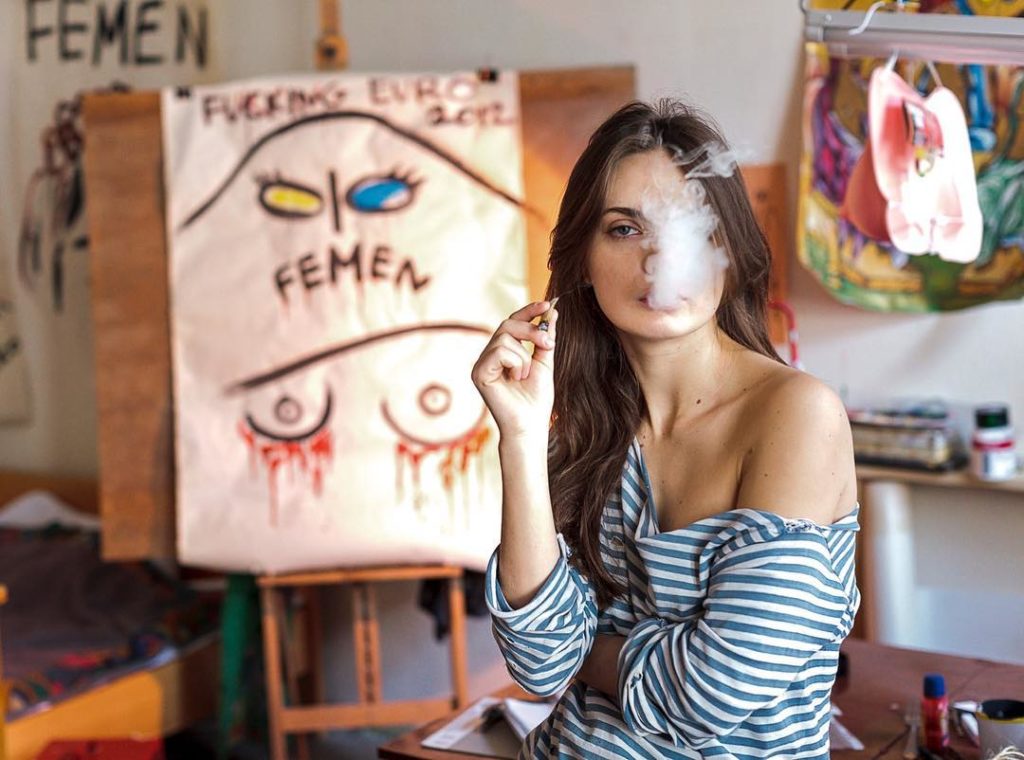 She was 31. Her chief concerns were two, conscription (Ukraine in particular) of women into sex work — arising from poverty — and Christian dogma. With some like-minded she founded the group Femen in 2008. Their trademark protest is appearing topless. On July 23 she was found dead, reportedly by hanging and, reportedly, too, there was a suicide note. Reportedly because if you believe the Press you might as well believe water can turn into wine and people can walk on water.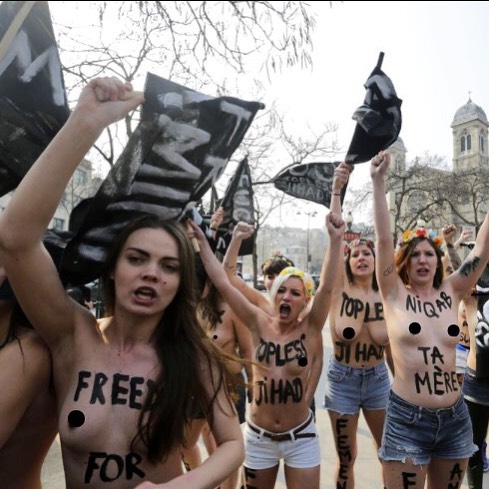 By Jacqueline Feldman. From
Notes on a Death
Oxana Shachko told me she preferred that spelling, with the x, in 2016, as I was finalizing an essay that would describe, among other things, her life. In news articles about her, which have multiplied since her death by suicide in Paris this July, journalists more typically use the Romanization Oksana. I will stick with the spelling she and I agreed on even though I knew Oxana, an artist who was thirty-one, to take things like this lightly, often changing her mind.

…

An explanation Oxana once gave for the group's toplessness was the only one I ever understood: "Nudity was an allusion to our poverty." The documentary I Am Femen, which covers the years before Oxana's arrival in Paris, shows her after she allegedly was beaten by Belarusian secret police, having protested that country's government outside KGB offices in Minsk, and after she broke both forearms jumping from a wall, convinced the men following her were the Ukrainian state's own thugs. Even so, she is never so upset as when relating that in jail in Moscow, she was told her one phone call had to be local. She couldn't call her mother. Her mother is interviewed, too, put out but doing a favor. With an air of obligation, she tells the filmmaker that her daughter is like Joan of Arc. "I couldn't do it," she says then, gushing. "All I can do is knit." She giggles as suddenly as Oxana sometimes did. "All I can do is love her. I can only give her my love." Oxana's father suffered from alcoholism; her mother speaks of Oxana as a "man" who customarily consoled her. Oxana is shown on the train, unwrapping home-cooked food with which her mother has saddled her, comic in its sheer quantity. In the 2016 interview, 032c asks Oxana if she feels at home in Paris and she draws a contrast between home, which she understood in terms of her mother, and freedom. To me, she said she hoped it was not paranoia, but she believed she'd be in real danger if she returned to Ukraine as an activist. Ultimately, as a political refugee, she could not go home. Her Instagram, with its fashion photos, begins as this status is officialized, her first post the French document for which she had waited. "I say it is only possible to feel at home at your mother's home," Oxana tells 032c, in the magazine's translation, "so for me, it is more important to feel myself free."
*
The Jesus Christ pose, above, and self portrait.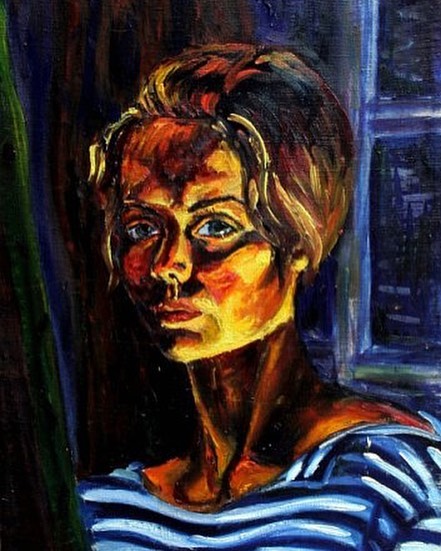 *
***