By all means, dissent. America is a liberal country. But it keeps the concentration camps
*
In the US more than 13,000 children, aged between 13 and 17, were wrenched from the arms of their parents then thrown into the detention camps like the one above. The camps are still there. For how long? Maybe Jesus Christ knows, but he ain't saying.
*
Camp Rules
Do not misbehave.
Do not sit on the floor.
Do not share your food.
Do not use nicknames.
Do not touch another child, even if that child is your hermanito or hermanita [younger sibling].
Also, it is best not to cry.
*
Humanity is at its greatest perfection in the race of the whites. — Immanuel Kant, German rationalist, ethics philosopher, 1724-1804.
*
I am apt to suspect the Negroes, and in general all other species of men … to be naturally inferior to the whites. — David Hume, British 'Enlightenment', liberal philosopher, 1711-1776.
The Abduction of Children made Democratic
*
A group of about 80 American writers have released an Open Letter (below) denouncing concentration camps for immigrant kids in the US.
Isn't it odd that in the country where liberals brag as the world's most free, most democratic, in fact you can dissent all you want, but America gets to keep the camps — after throwing the accompanying parents out and back behind the border fence.
White British immigrants to Australia did the exact same thing except then those were native children, the Orang Asal, and they had been converted to believe in Jesus Christ and the separation from families was for life. The outright kidnap and confinement of children by Christians and white liberals has a replica-case in Malaysia: the 2010 Malaiyoo Syariah abduction of Penang school girl Tan Yimin while two Pakatan state governments watched but saw nothing.
In western liberal ideology, human rights are for the government to give. But, what a liberal government gives, it can also take away so that the liberal form of totalitarianism is near complete. All the powers of tyranny are, they say, legitimate and voted on. Can you see why natives, migrants and people like Tan Yimin — meaning, the weak, poor, the colored, 'heathens' and the powerless — suffer so badly because the denial of their freedom is considered lawful and actually sanctioned by the People!  Even by their Christian and Allah gods.
This white ketuanan and liberal totalitarianism wasn't launched yesterday nor in Hitler's time. Plato, crucible of western ideological ideas and who laid the foundations of western philosophy, suggested picking out then separating and confining certain classes of people from the general population because, he wrote, they get in the way of Athenian democracy flowering and elitist rule. (Also see quotations from Hume and Kant, above)
Even white 'feminists' (think Hannah Yeoh of Malaysia) were totalitarian and racist, a two-in-one (think Rais Hussin). The American suffragette Carrie Chapman Catt said: "White supremacy will be strengthened, not weakened, by women's suffrage." Emmeline Pankhurst, her British sister in the struggle, became a vociferous supporter of colonialism. It was not, she said, "something to decry and something to be ashamed of. It is a great thing to be the inheritors of an empire like ours." (sic)
You get all that, these depraved minds only — and only — in white, western societies which today they bragged as liberal, free, democratic, brimming with human rights. I wager anyone to find one line advocating the same in any Chinese political text or literature, past or present.
Below is the American letter which, really, is a lot of fart and acts as a smokescreen for their totalitarianism. These liberal writers were directly culpable: they voted for Obama, all singing how wonderful a man he is and, yet, this doyen of liberalism started this — Yes, Barack Obama. He signed arrest and detention into law, therefore making the concentration camps lawful! At the time the same writers saw nothing, heard nothing.
*
Where tyranny is legal and lawful
Sister, Do Not Touch Your Brother
And Do Not Cry. Or Else…
In Tornillo, Texas, in rows of pale yellow tents, some 1,600 children who were forcefully taken from their families sleep in lined-up bunks, boys separated from the girls. The children, who are between the ages of thirteen and seventeen, have limited access to legal services. They are not schooled. They are given workbooks but they are not obliged to complete them. The tent city in Tornillo is unregulated, except for guidelines from the Department of Health and Human Services. Physical conditions seem humane. The children at Tornillo spend most of the day in air-conditioned tents, where they receive their meals and are offered recreational activities. Three workers look after groups of twenty children each. The children are permitted to make two phone calls per week to their family members or sponsors, and are made to wear belts with phone numbers written out for their emergency contacts.

However, the children's psychological conditions are anything but humane. At least two dozen of the children who arrived in Tornillo were given just a few hours' notice in their previous detention center before they were taken away—any longer than that, according to one of the workers at Tornillo, and the children may have panicked and tried to escape. Because of these circumstances, the children of Tornillo are inevitably subjected to emotional trauma. After their release (the date of which has not yet been settled), they will certainly be left with emotional scars, and no one can expect these children to ever feel anything but gut hatred for the country that condemned them to this unjust imprisonment.

The workers at the Tornillo camp, which was expanded in September to a capacity of 3,800, say that the longer a child remains in custody, the more likely he or she is to become traumatized or enter a state of depression. There are strict rules at such facilities: "Do not misbehave. Do not sit on the floor. Do not share your food. Do not use nicknames. Do not touch another child, even if that child is your hermanito or hermanita [younger sibling]. Also, it is best not to cry. Doing so might hurt your case." Can we imagine our own children being forced to go without hugging or being hugged, or even touching or sharing with their little brothers or sisters?

Federal officials will not let reporters interview the children and have tightly controlled access to the camp, but almost daily reports have filtered through to the press. Tornillo, though unique—even among the hundred-plus US detention facilities for migrant children—in its treatment of minors, is part of a general atmosphere of repression and persecution that threatens to get worse. The US government is detaining more than 13,000 migrant children, the highest number ever; as of last month, some 250 "tender age" children aged twelve or under had not yet been reunited with their parents. Recently, the president has vowed to "put tents up all over the place" for migrants.

This generation will be remembered for having allowed for concentration camps for children to be built on "the land of the free and the home of the brave." This is happening here and now, but not in our names.
The letter writers include:
Rabih Alameddine
Jon Lee Anderson
Margaret Atwood
Paul Auster
Andrea Bajani
Alessandro Baricco …
Susan Yankowitz.
***
Postscript note
Hey Annie! America wah-se. You like? They got free room and board some more, three meals a day, if you under 17. Maybe your cousin, you know the one still in Mara, boleh qualify. Not 17? No problem, tukar itu IC sikit sikit. All expenses paid what.

Tell you what. Look up Rais Hussin, PhD. He can write a beautiful introduction and support letter to US immigration for your cousin saying, New Malaysia now shares with the US the universal values of "freedom, democracy and human rights." Your cousin will be in the US to learn and perfect those values.
Yankees like this kind of love letters. It proves that their concentration camps are for freedom, democracy and human rights. Even some coconut tree dwelling Malaiyoo in some Third World country has said so. They just might publish the letter in The New York Times.
You never know, President Trump might then pin medals on your uncle or your father or both. Go for the Congressional Medal of Honor, it's like the one your beloved, handsome PM Mahathir got from the Japs because he was looking up to them as a model of a human being. Look East. Your family will be famous la. Next step, your dream Green Card.
***
---
The Manifesto of Mahathir the Old Toad
Three months after May 10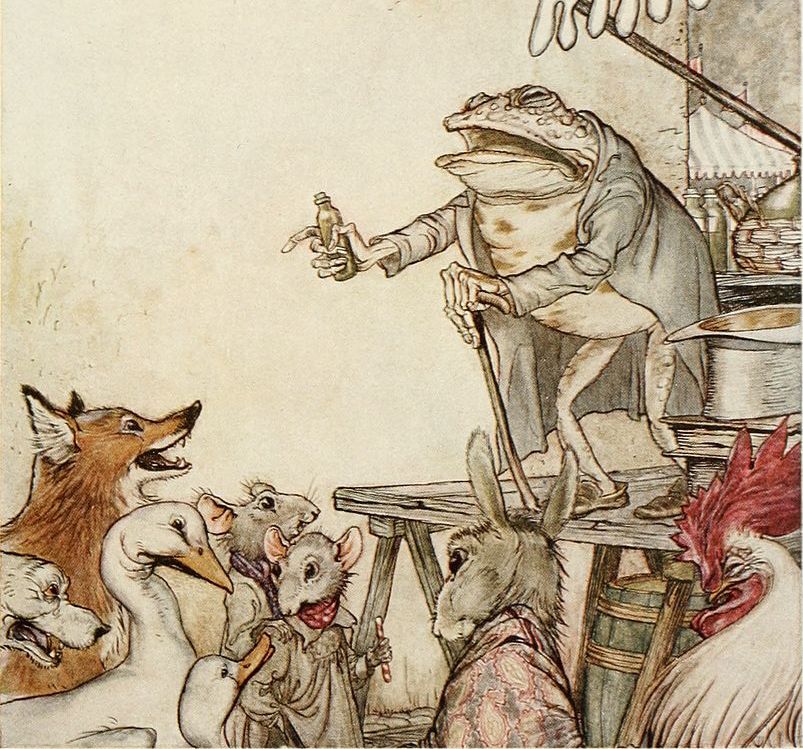 Promises? What promises! Hear me, Friends! I offered you this magic potion, and it's only an offer. Not a promise. Not a cure. You were not supposed to drink it!

So die, Shithead.
***
---
Related Update: Liberalism in Canada

On political vengeance, Mahathir: "We follow the Rule of Law." Below, in clip, is the wondrous Rule of Law, and its application thereof: The Indian Act of 1876, Canada.
The Annihilation of Canadian Natives
用于视频使用百度翻译
Where genocide is the Rule of Law
"To kill the Native in the Child." This is as recent as 1996. And the genocide is legal and Canada is held up by the (western) world as a beacon of freedom, of democracy, of liberalism that abides by the Rule of Law.
Justin Trudeau: The genocide is "not integral of Canada." A hundred years done on a whole native nation by white Pendatang — and legalised — and which is irreversible is "not integral" to Canada? If not white Canada, then what is the genocide integral to? How did it even start? If not integral how is it that the same method is adopted wherever white people emigrated, even today, 2018, in America?
Annihilation of other peoples, their cultures, from the Canadian Arctic to the Falklands, from east to the west, was, and still is, integral to white people, white culture, their ideologies, their white gods, from Jesus and Allah to some desert so-called Prophet. It is just that white people, Justin Trudeau included, and copied by Anglophiles, the converted, by Rais Hussin, by Joseph Lim, never stop their bullshit and duplicity and their sweet words to suit the times.

I promise, 我亲爱: We'll never, never, never, never, never let this happen to China, our motherland, our children so that Xinjiang Muslims, in the name of their Allah or whatever Turkestan, having killed Chinese because we are infidels, we will kill them also — all of them! 各地的白人 我们会挑战他们.
We won't be sitting ducks like Canadian natives, or Australian natives or American or Latinos or Filipinos so that 100 years later there will be no occupier-Governor speaking platitudes to us that their genocide is 'not integral' to Islamic culture. Or Christian values.

***