Among the Coup Plotters
THE GANG OF FOUR
*
Below, left to right: Jimmy Lai, Martin Lee, Anson Chan, Albert Ho.
*
---
The Anglo-America Model for Anglophiles
The Curse of the World: White People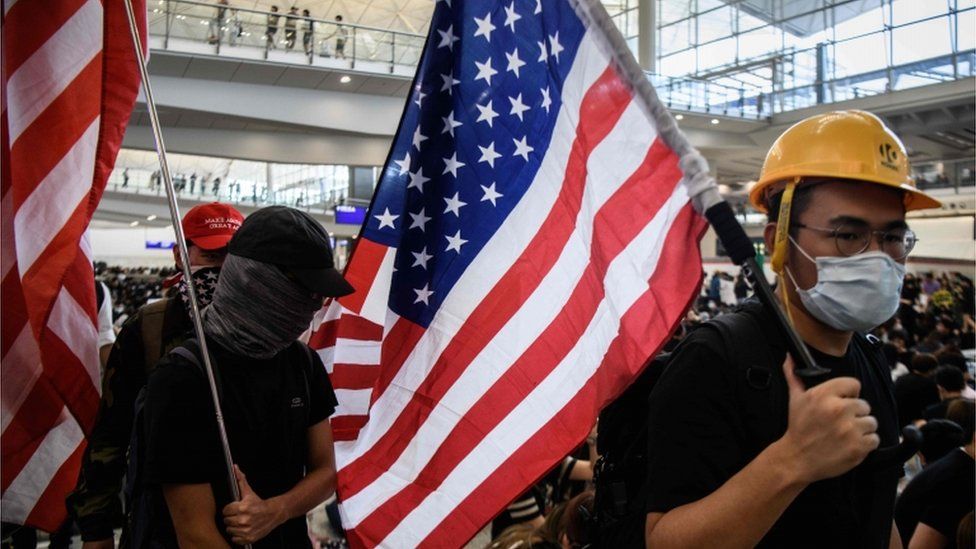 *
Exhibit A
IN CIVILIZATION & COLONIAL CULTURE
Exhibit B

IN POWER & POLITICS

B.1: American Politics
B.2: American Power
*
Exhibit C
IN LOVE & MORALITY
Honey, I'm tired. Night after night, all these endless rioting. When will we ever get a good, proper fuck, you know like normal, free people with a democratic future….

Do you still want me?

*
C.1: English Morality
SIMON CHENG

After 2 months of screaming 'Free Hong Kong!', and dick leaking, he went to Shenzhen…
*
C.2: Anglo Morality
ALBERT 'SURFING' HO

Now, let's see…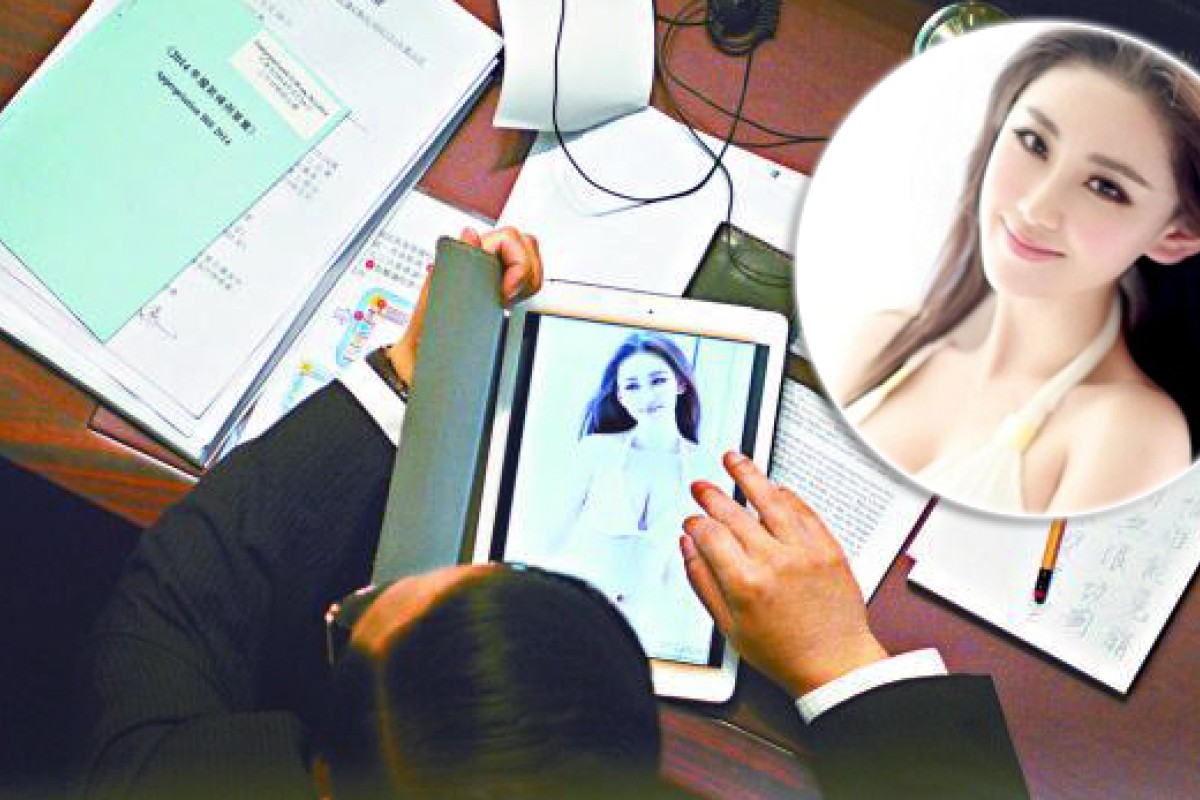 This is good…
Maybe this la…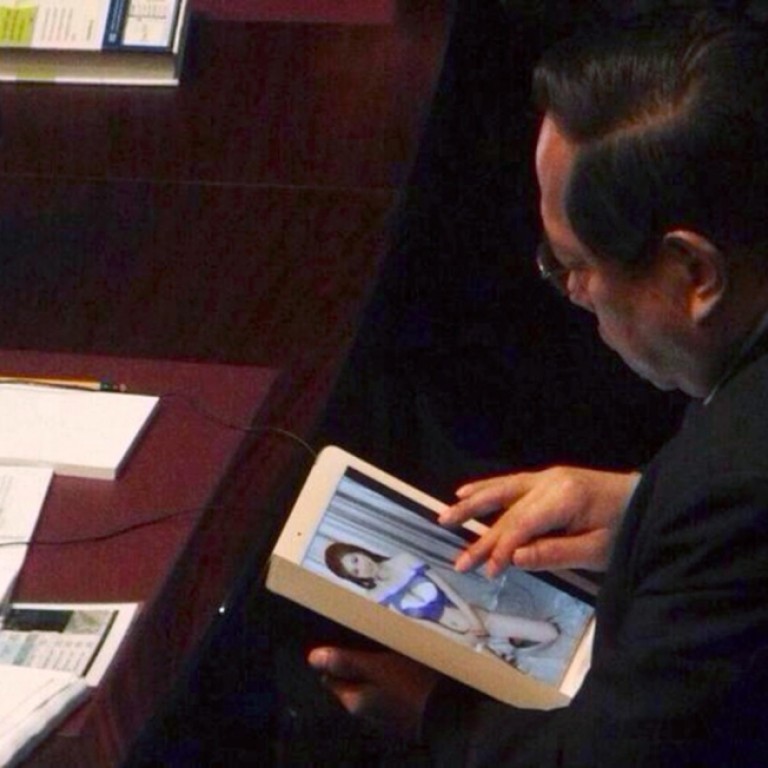 Oh my Jesus H Christ! Right between the legs!
The problem here isn't Albert Ho's indiscretion nor his infidelity. Chinese society is open and free enough to take on motherfuckers like him, without ever twitching like Taliban and Christian societies. Rather, it's his quintessential Anglophile hypocrisy, speaking of high Anglo morality (like advancing the law on ban on smoking) on the one hand and bringing in prostitutes from Shenzhen because he is barred from that place.
Ho's hypocrisy is no small matter. Until the end of 2015, he was a member of the board of the Airport Authority whose nearly entire board was given a free junket to visit France and London, all funded by Cathay Pacific. At that time, Cathay was vociferously against granting an operator's licence to Jetstar Hong Kong, the budget airline.
Cathay is also the airline that tipped off the CIA and FBI by betraying confidential flight itinerary of Meng Wanzhou 孟晚舟, Huawei's chief financial officer, and that led to her eventual arrest in the Vancouver transit lounge last Dec 1.
During occupy-HK airport, Cathay staff participated, and a senior whitey pilot called in sick after providing a map of the check-in counters and flights scheduled for arrival from China that day. The map allowed the Occupy Kids to seize the counters, preventing passengers from boarding, while the schedule tipped off the kids beforehand to harass, shout at and bully the Chinese passengers — 'peacefully', of course.
Anglophile riots have, in August alone, claimed the heads of two whitey CEOs in Hong Kong: John Flint of HSBC, only 18 months on the job, and Rupert Hogg of Cathay.
Want to know why? Plainly stated, we fixed the motherfuckers! If they want to play international politics, they should join the US Peace Corps.
*
Meanwhile, back in White Anglo Occupied America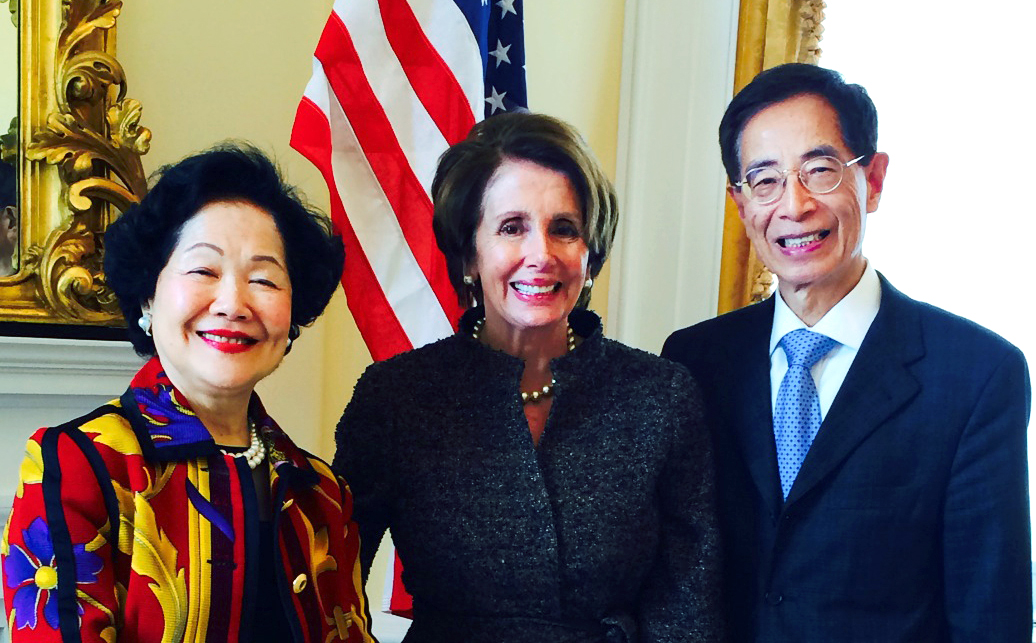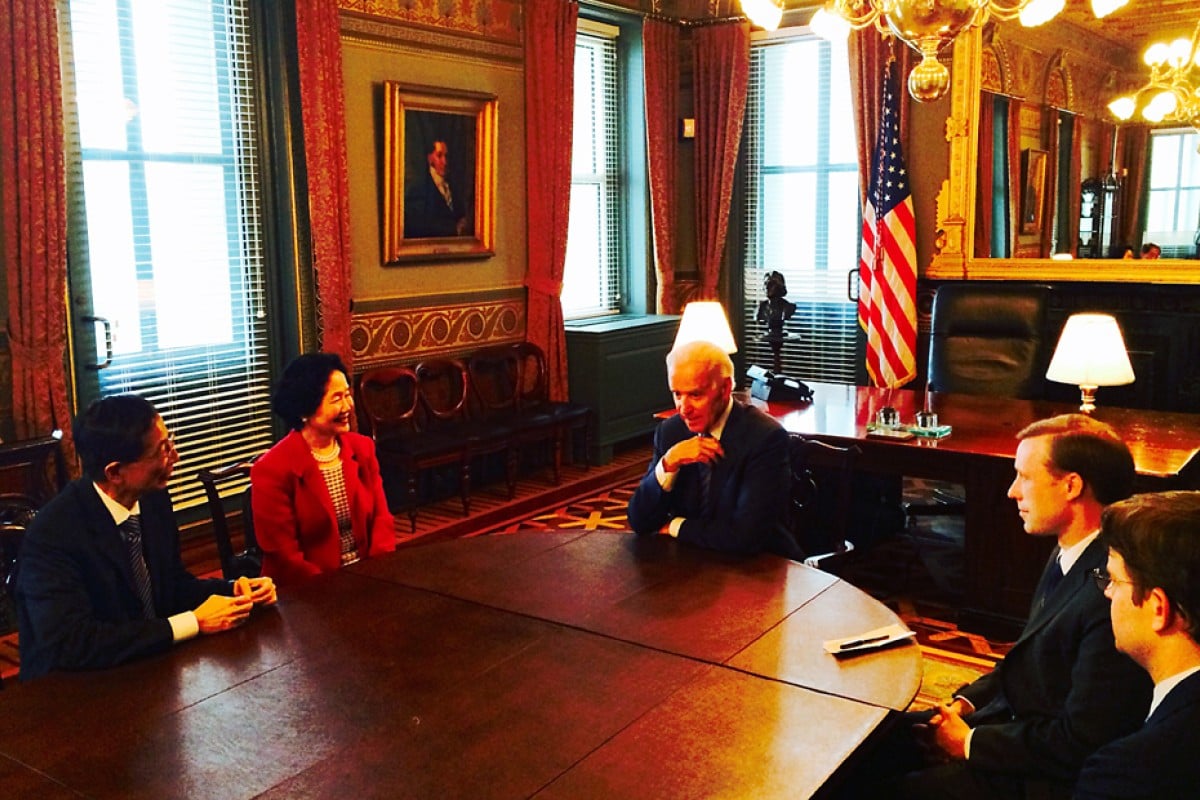 In a white man's setting, leather chairs, soft lights, Martin Lee's posture is suppliant, beggar's bowl in hand.
*
C.4 Christian Values
HANSCOM SMITH

Few things are more quintessential English than the name Smith. Before assuming his duties as the US Consul General to Hong Kong and Macau in July, 2019, replacing Kurt Tong who retired that month, Hanscom Smith flew to San Francisco, the world's homo capital, from Shanghai where he was a consular officer. The purpose: to 'marry' Mr Eric Ying-tsung Lu. Mister because, in case you don't get it, the Anglophile loo is a man.
Going by the name, given here, it is a certainty Eric Lu is a Hongkie — Anglophile to boot.
This sort of homo activities comes with the Consul's job package: you meet like-minded nutcases and queer fellas, you get a date and after some drinks get to stick the Smithian dick into some assholes.
Photos follow and most taken from here.
Homo Smith with no lip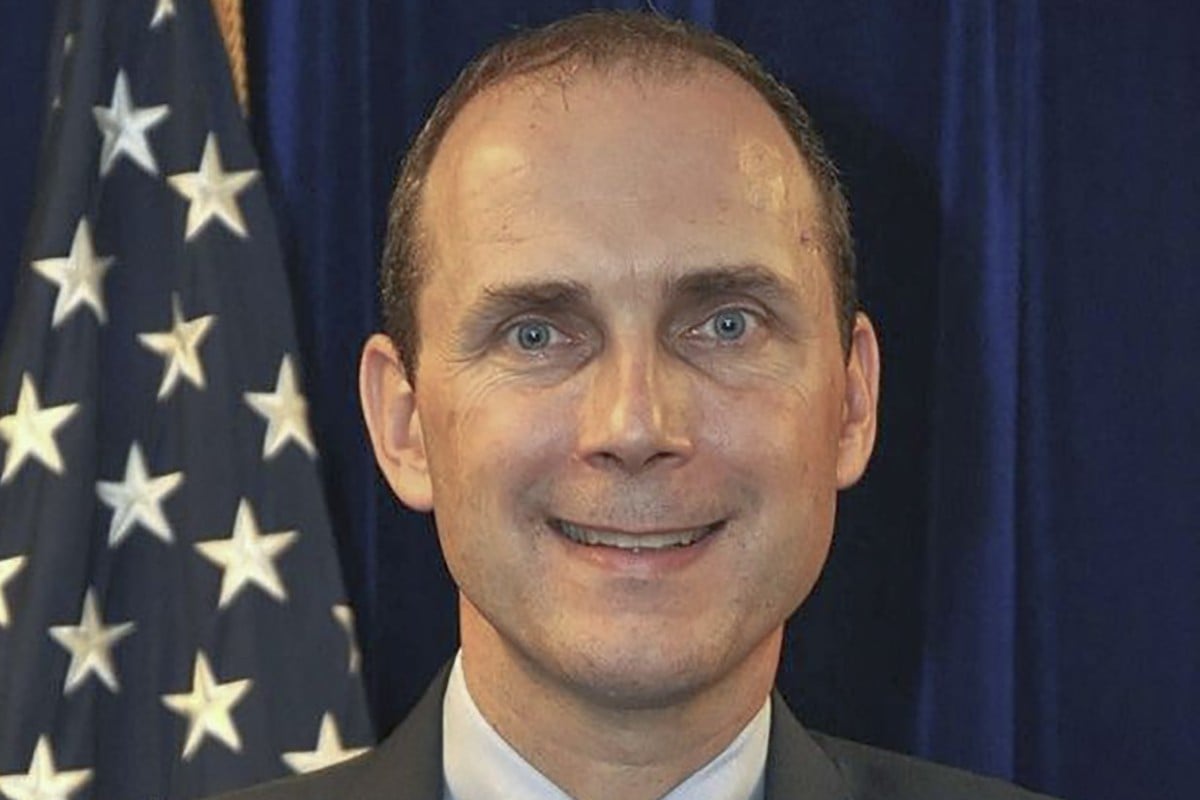 In sickness and in health, for the Lord God says, let man fucks man…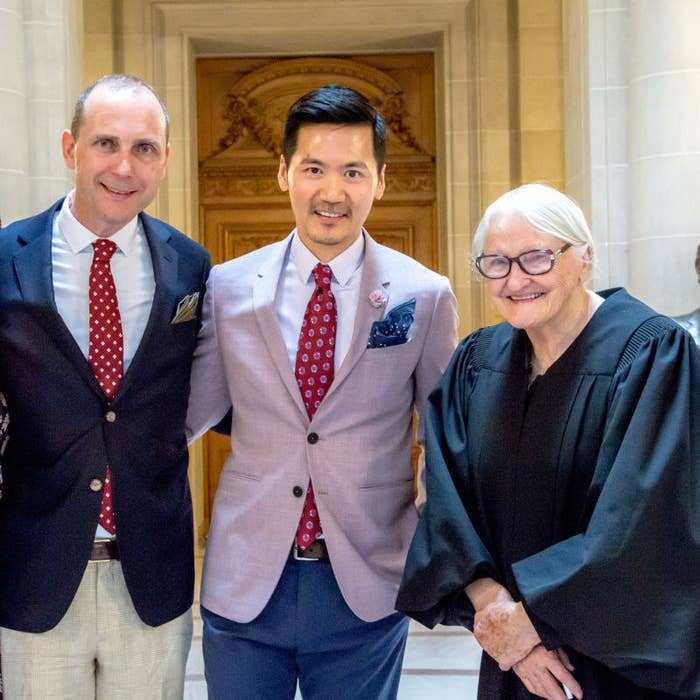 Happily ever after. (But we'll see…)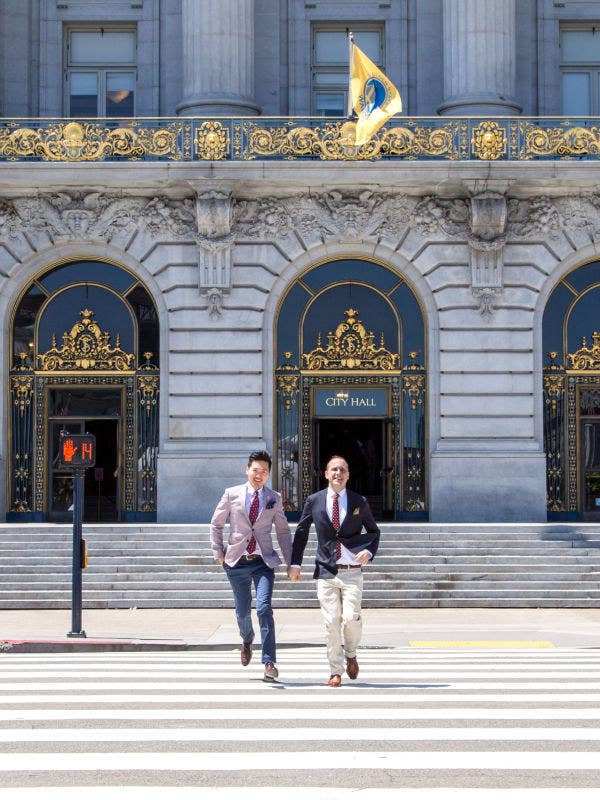 One Chinese comment on Weibo

Ah, a Chinese cutie is tricked away.
*
***
---
Cleaning up Hong Kong
Homos, Gays, are fleeing town
Will Brian Leung 梁继平 and Nathan Law 罗冠聪, (above clip) find some White Homos in USA to fuck?
The two student organizers have lately left town, leaving their fellow university underlings to the baggage, face jail and, of course, police oppression! But, with their friends occupying the airport check-in counters and flights cancelled, how had they manage to board? Disguised as stewardess?
***
---
Be a lotus, quietly in bloom

For flowers don't speak…

來生願做一朵蓮
靜靜盛開在佛前
出淤泥不染 倚清風而眠
花開不語 花落無言
來生願做一朵蓮
與你再續三生緣
不早也不晚 來到你身邊
不再錯過 不再擦肩
來生願做一朵蓮
或在佛前 或在你心田
一生風清雲淡 不糾也不纏
迎風舒展 淺笑嫣然
來生願做一朵蓮
苦辣酸甜 喜樂悲歡
等到回頭是岸 心不再凌亂
隨遇而安 寧靜致遠
來生願做一朵蓮
靜靜盛開在佛前
出淤泥不染 倚清風而眠
花開不語 花落無言
來生願做一朵蓮
與你再續三生緣
不早也不晚 來到你身邊
不再錯過 不再擦肩
來生願做一朵蓮
或在佛前 或在你心田
一生風清雲淡 不糾也不纏
迎風舒展 淺笑嫣然
來生願做一朵蓮
苦辣酸甜 喜樂悲歡
等到回頭是岸 心不再凌亂
隨遇而安 寧靜致遠
來生願做一朵蓮
或在佛前 或在你心田
一生風清雲淡 不糾也不纏
迎風舒展 淺笑嫣然
來生願做一朵蓮
苦辣酸甜 喜樂悲歡
等到回頭是岸 心不再凌亂
隨遇而安 寧靜致遠
等到回頭是岸 心不再凌亂
隨遇而安 寧靜致遠…
***