They who have put out the people's eyes, reproach them of their blindness.
— John Milton, 1642
*
Summary:
the Black Plot & 6 Months of Riots
2019年事件回顧總結。 另批評政府的民調文宣極端地落後。 最後對區議會選舉的睇法。
*
*
Speaking truth to power in America…
*
Freedom? Democracy? Where art thou…
*
Inside the bastion of freedom, see what's in store…
*
Before speaking, see if it's true.

— Marcus Aurelius
That Singapore thambi below should stop pontificating: there isn't any 'misunderstand'. It's White American racial, supremacist arrogance, so there is only one way to deal with this fascism…

*
America's Black Shirt Plot & Personal Threats…online and off

The Price of Speaking Truth to Black Shirt Power

Via Internet thugs (found in this and this or as in this motherfucker), and aided by Google's YouTube, the Black Shirts have shut down three of their most vociferous online opponents to flee (see this and this).
***
How Pro-US Black Shirts won the HK elections:
Utter, Unmitigated Freedom

…which only the Chinese, anywhere, would tolerate.
Hence, the riot tactic the Black Shirts used to rampage through the streets is similarly used during election-counting. Against the Returning Officer, they were screaming, harassing, shouting down at her…
…fuck your mother, fuck your mother, fuck your mother…
The above clip was captured in a Kowloon constituency known as Yau Tong West. It happened when the Black Shirt candidate 黃邵南 lost by 356 votes to 呂東孩 . Supporters of the former immediately shouted down the Returning Officer (below), demanding not just a recount — they insist on winning!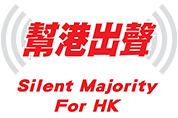 怕輸所以阻點票?
網絡瘋傳油塘西反對派候選人阻點票 網民不齒:
今屆區選受政治氣氛影響下,反對派雖然於區選贏得不少議席,不過他們仍有議席輸掉,面對失敗,看來反對派的候選人,並不似建制派般有風度。例如有一段關於油塘西報稱獨立民主派的候選人黃邵南在票站搞事的影片在網上瘋傳,事源他質疑報稱獨立建制派候選人呂東孩涉嫌進入點票區,其代理人亦涉嫌禁區內拍照,要求票站主任處理,其後票站主任處理事件。然而,票站主任即隨即作出處理及決定,但黃邵南卻仍不滿意,多次對票站辱罵!而票站主任多次強調其決定是最後決定,不滿可申請選舉呈請。但黃邵南卻仍不斷指罵,甚至有所謂的街坊亦助拳起哄,以及包圍票站,令點票一度暫停。最終,票站主任其後繼續進行點票,其後宣佈呂東孩以356票之差,擊敗另一名報稱獨立的候選人黃邵南。不少網民見狀,都不齒黃邵南的行為,怒斥:「好彩呢啲政棍輸咗咋!畀你選到仲成世界!?」
*
【區會選舉】
觀塘油塘西選區出現點票爭議,有在場監票市民認為點票不公,點票工作一度暫停,最終由創建力量成員呂東孩勝出。
凌晨3時許,大批街坊不滿區內有候選人及工作人員違規,因此包圍油塘西的天主教普照中學票站。一名姓麥的票站主任承認站內出現違規情況,包括報稱獨立的候選人呂東孩涉嫌進入禁區,其選舉代理人曾在禁區內拍照,另外有票站有工作人員在點票時在票站內拍照。點票工作一度暫停。
至今日早上6時許,防暴警到場戒備。票站主任其後繼續進行點票,其後宣布呂東孩以356票之差,擊敗另一名報稱獨立的候選人黃邵南。
*
Below: he is another Black Shirt candidate while campaigning…
*
*
Old man telling Black Shirt candidate:
"You're not Chinese! Leave!"
***