Statistics Update
China cases only. Left to right: Confirmed cases, suspected, cured cases, deaths. (See this for explanation.)
*
HOW THE WEST TURNED HEALTH INTO A FREEDOM ISSUE, LIKE HK RIOTS
Anglophile Hong Kong, its 'pro-democrat' politicians and Black Shirt stormtroopers have, like fascists in the West and America, turned this epidemic into a political and racial issue:
'Unless Chinese are prohibited from Hong Kong, they will kill more people.'
As proof of their intent, they exploded three IED devices (below) at the Shenzhen-HK immigration checkpoint, Jan 28.
Also see this: The West wages germ warfare on China. And see bottom of post about Denmark: Using the virus to spread hatred against and to attack China.
In Malaysia, a person who spreads fake news is arrested. In Hong Kong, nobody, not even the police, dare touch those who spread hatred and lies. Fake news, but actually published in the mass media, namely US-funded Apple Daily, say for example 112,000 people are dead in Wuhan and 2.8 million are infected, but that the information is suppressed by a tyrannical, commie government in China. This 'news' is redistributed over WhatsApp and online chat forums, sowing terror, heightening demands on the HK government, a motherfucking useless thing, to shut down the city completely. This is the exact, same xenophobic and fascist object of the riots, of Joshua Wong, Claudia Bowring and other fellow travellers, both in the Press and in political, establishment circles. (See endnote.)
Hence, thousands of fake news turn up daily on Facebook, Twitter, YouTube, WhatsApp, and on dedicated 'Yellow' political websites, all protected by 'pro-democrat' politicians who say that any attempt at police investigation to curb this 'freedom of expression' or to close such a website is an act against human rights and freedom, therefore subject to individual US sanctions under recently passed Congressional law.
In other words, the start of the HK riots in the name of human rights and freedom has now led to this situation: utter lawlessness. This is the same fraudulent argument packaged into so-called 'news', although that's faked, are then promoted and distributed under the banner of free Press on behalf of US democracy and freedom by US-financed Steven Gan, Mkini, Reuters, CNN et al.
Make sense?
Endnote: Democracies, America in particular, make up the biggest culprit in suppressing news. Trump lied therefore spread fake news that nobody was injured or died in the Iran missile attack; now we know about 50 were hurt, of who 10 suffered severe head concussions. Flu had infected 13 million with 6,600 deaths in the first month of this year (see this). Read about it from Reuters or Mkini?
So far the received wisdom is that if Steven Gan doesn't report an event then China is suppressing news. Wrong. Flip the argument around. The refusal by Anglophile Press to report (on America, for example) represents fake news. It is fake in its fraudulent behavior, and that against its own ethics, to state the facts.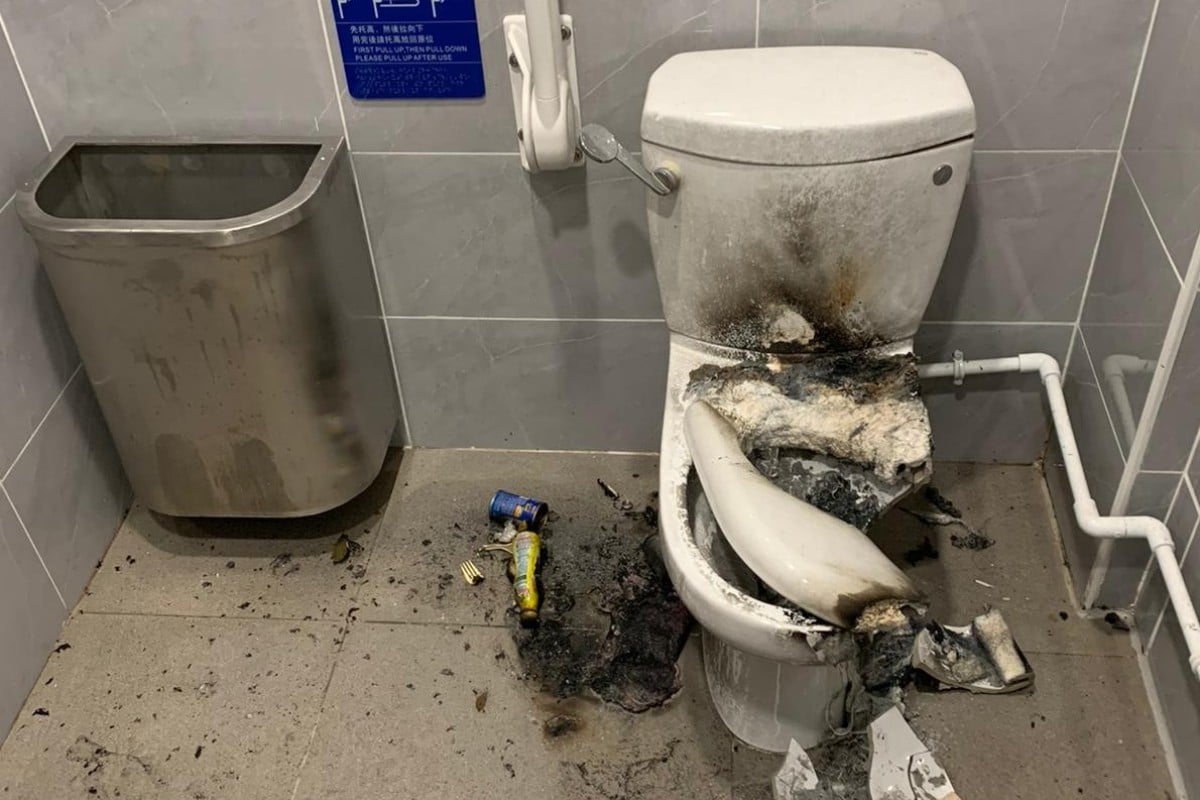 ***
*
SARS 2003 distribution pattern: It lasted four months, beginning-to-end, Feb to Jun. Apply the same argument to the current 2019-nCOV, you can replicate nearly the same timeline and fluctuations though not necessarily the same numbers. Doing that you know the present epidemic should wear out by May or even one or two months earlier given that medical technology has improved and the SARS experience had offered lessons. Therefore? Don't be misled, alarmed or put off by the rising numbers of infections and death: we are in the first month stage (March in the chart above).
*
VIRAL INFORMATION
WITHOUT THE NEWS & VIEWS
Here are the takeaway points in the interview with Rolf Hilgenfeld, Lübeck University, Germany (clip below):
Virus epidemics don't last forever. At some point, typically a few months, the virus exhaust itself and this nasty business will die a quiet death. This is not, heaven forbid, Steven Gan's 'view' point or Internet opinion from unemployable, freelance YouTube motherfuckers. It is an empirical, historical fact. (Chart above.)
The current coronavirus is 82 percent genome-identical with SARS. The implications of that are as follows:
1. it becomes easier to identify the protease structure in 2019-nCoV and thereby create, by copying, a vaccine or a treatment drug;
2. Wuhan hospitals can go straight away, and are doing so, to use protease inhibitors for treatment, that is a combo of anti-HIV and anti-Hepatitis C drugs, both been applied previously on SARS patients. (Protease is a low class of proteins. Inhibitors are so-called because these drugs, originally developed not for coronavirus treatment, are used to inhibit, that is, prevent replication of the protein/protease base in the virus. No replication, no rebirth, no protein, no life, no virus. It's all very karmic.)
Some other types of anti-coronavirus drugs are available but not in sufficient, mass-use quantities. The immediate problem is to have as many of these drugs ahead of any outbreak. But, to have the drug ready, ahead of the virus is like predicting the characteristics of the bird before egg is hatched: How do you know what might come out of the egg found in the barn? How do you know the next virus? Because if you'd, you would be god, able to see in advance its crystal-like protease structure and in spite of its mutation. This is not a chicken-egg problem. Science, medical treatment in particular, is always a post-hoc phenomenon and not mental massage from arguments among stupid Yankee and Hongkie democrat politician-motherfuckers make with their spittle and verbiage about freedom and democracy.
Listen to the interview, below. You'd understand more, get more information about virus, origin, spread, tracking and remedy than a million hours reading trash in Reuters or Guardian or Mkini or listening for hours to Canadian and Australian yada, yada fart.
*
*
Where is the damn cause?
Above, samples from Wuhan's Huanan Seafood Wholesale Market show the same nucleic acid as the 2019-nCoV strain, according to the National Institute for Viral Disease Control and Prevention. This shows an association (similar nucleic acid) of parallel facts simultaneously coexisting between the market and the 2019-nCoV epidemic, an event sometimes called 'phenomenological correlation', phenomenological coming from the philosophical discipline called phenomenology (Husserl, Hegel, Frege).

The samples didn't show that the market virus caused the epidemic nor is the market virus the parent gene of the 2019-nCoV because if they sampled from, say, a similar market in Guangdong or Timbuktu they just might find the same nuclei acid. (Here is a sliver of evidence on the above, a piece of news suppressed: 'TOUR BUS DRIVER IN JAPAN WHO HAS NOT VISITED WUHAN GETS CORONAVIRUS')
Correlation is not empirical evidence of causality. A causal relationship, and a direct one at that, happens when I bring a hammer down on an egg, it shatters into a thousand pieces. My action caused the egg's destruction, not the hammer, because the same result could be had with a karate chop.

*
Xi Jinping is personally in charge.
*
---
*
The name of the Danish newspaper is Jyllands-Posten. Remember its infamy?
THE STINK CALLED DENMARK
With freedom of the Press and with human rights, they can do no wrong and suffer no consequences in the same way their 'like-minded' in Hong Kong terrorize the street, beat up people, torch the shops and set alight passers-by with complete impunity.
Almost certainly the editors of Jyllands-Posten find something heroic and noble in these Hong Kong rioters: there is safety in numbers. If a thousand come out every night to wreck and destroy the city, then so many can't be wrong. No, they are the Chosen Ones.
Almost certainly, therefore, the editors are doing that for the Black Shirt rioters of Hong Kong who yesterday, Jan. 28, exploded three IED devices near the Shenzhen-Hong Kong immigration checkpoint, after which also threatened to blow up the innocent unless the government ban all mainland Chinese, never mind where-from, from entering because of the virus. Does that make sense to you?
*
Is this anymore a surprise? No. For some reason, China's existence whether in good times or in bad, the West has something about China to spit on, as if the Chinese had stolen things from them or Chinese had gone around detonating bombs under their beds and in their schools.
Of course, they did say this is Press freedom and that the depiction is merely satire, as if they find it funny thousands are dying and as if there is no other way to depict the humanitarian crisis China faces. Instead, they will politicize it: using the flag isn't just a political act of condemnation but it was also a message to the world that China exports death.
Small wonder the Islamists hate White people and want to kill Danish and Germans and Americans, indeed any White guy who, never mind if they won't help, but that they had never learned to respect other people. In the name of freedom, they have no common decency, a moral bottom line much less, their God being declared dead and all. Freedom enables them to threw around abuses and insults as they like; after all, their governments can't touch them. Freedom and human rights are entitlements that must include, or it is not freedom, to instigate hatred and death.
Does that make sense to you?
The world seen from Denmark is a biblical voodoo formulation regurgitated in Shakespearean illusions of black or white. Believe and all these things shall be given unto you: On the one side is the belief in Jesus, Truth, Justice, Love, Joy, Freedom, Freud, Jyllands-Posten, Hillary Clinton and, on the other, Demons, Lucifer, Guilt, Darkness, Totalitarianism, Stalin. No choices are necessary. The editors of Jyllands-Posten know before they were born which side they are on so that it would be doing their side a favor if they put down the opposite one. If there is no Soviet Union as demon, China is an approximate replacement — and an inferior side anyway, inferior not only in the intellect but also in our skin color, the chopsticks we use, the music we play, the architecture in our buildings, all of which are today revealed in the cruel, silent death we bring to the world.
The thinking has already been done for Danish editors, the line drawn clearly 300, 400 years ago when White Europeans discover that their side is not alone in this world and so couldn't leave other peoples alone. "Go forth, be fruitful and multiply," they were commanded.
But, why do they do it? For the same reason German and Danish Aryans have no qualms to shoot and gassed 4 million Jews. The Jews were on the wrong side of Jyllands-Posten. Their racism haven't gone away, only passed on to the German inheritors in such persons as foreign minister Heiko Maas, feting Hong Kong fascist radicals in Joshua Wong and others. The Joshuas are on their Jesus, freedom's side, those Anglophiles colonized in the mind and heart. Another political short hand term for the side of Jyllands-Posten is called fascism.
Still want to believe, like Steven Gan and Rais Hussin and Lady Annie do, that White people are clever, generous and Christian? That the Islamists have no justification, none at all, to kill as many White people as they can lay their hands on?
But, we are more patient than the Islamists. Wait, we say: Wait till you're ready. Wait till the conditions are ripe. Payback time will come, invariably. It's in the nature of things.
***