WORDS HAVE CONSEQUENCES

Jonathan Mok in UK: early consequence of Anglo-American anti-Chinese campaign.

*
HOW TO GLOBALIZE AN

*
ANTI-CHINESE POGROM
*
Start at the top…
*
***
---
*
Make it a State policy…
*
US Govt issues blame China circular to State, other Depts
Blame China for everything: cover up epidemic, creating pandemic.
Praise USA for everything: humanitarian, transparent, care for the world
*
(This is Trump, two months earlier, on Jan 25)
(Or see this: US had Covid-19 before China)
*
---
*
Then distribute globally via the Press. Below, right on queue…

*
US-financed Malaysiakini, Mar 23:
Phlip Rodrigues
*
Australia: Sky News
*
UK: Sun newspaper
*
India: US-financed WION
***
---
*
ANTI-CHINESE POGROM — AGAIN
Exploiting Covid-19 in an anti-Chinese pogrom has had its precedents, taking place as recent as the Hong Kong riots, a campaign sponsored by the US State department, promoted and distributed by Reuters and Malaysiakini for Anglophone consumption to their equally perverse readers.
This is an intended pogrom because before the actual killing, like the attack on Jonathan Mok (on top of this post), like the HK riots (below), it starts with a media campaign. The same pattern was seen in Malaysia 1969, Indonesia 1965, 1998, in the US Chinese Exclusion Act, 1800s, Australia and Canada at the same time.
What did the Chinese do to deserve all that? Nothing. You have only to be Chinese.
*
Malaysiakini: China virus…
*
Malaysiakini: China virus…
*
Malaysiakini: China virus…
*
Malaysiakini Facebook: China virus…
*
ANTI-CHINESE POGROM IN HK
Reuters in Hong Kong: Chinese OUT!
Above, Ukrainian Neo-Nazis joined the Hong Kong riots, Nov 2019. Below in Ukraine, 2014, financed by the US, same black uniform, masked.

Below the anti-Chinese campaign in January in Hong Kong, also using Covid-19

*
See the Reuters headline? It wasn't erroneous, it was unashamedly a lie.
Reuters knew very well that before the strike, the Fanling isolation ward was firebombed by the same strikers who, in turn, were motivated by the same racial attacks and anti-Chinese pogrom in the Jun 2019-Jan 2020 Hong Kong riots. The primary aim of the riots was to chase away every Chinese from Hong Kong — 'liberate Hong Kong' from Chinese, which is accompanied by the Reuters's photo of the riot banner below.
Covid-19 succeeded where the riots failed, that is, shut Hong Kong out of China.
Note also the American flag in the background. Both the riots and the strike were carried out in America's name — democracy and freedom — during which rioters bludgeoned and attacked more than 300 Chinese on the streets and burn hundreds of Chinese enterprises including banks.
The term 'anti-Chinese pogrom in Hong Kong' seems like a contradiction in terms. It is not. The strikers and Black Shirt rioters and their US-paid politician-backers and Press reporters don't consider themselves Chinese but Anglophiles, loyal to Anglo-America only.
*
The term, 'No to China', meaning 'No to Chinese', is used only in the English. The Chinese version after that doesn't say it.
*
CHINESE OUT!
Go farther back, see the similarity in the messages?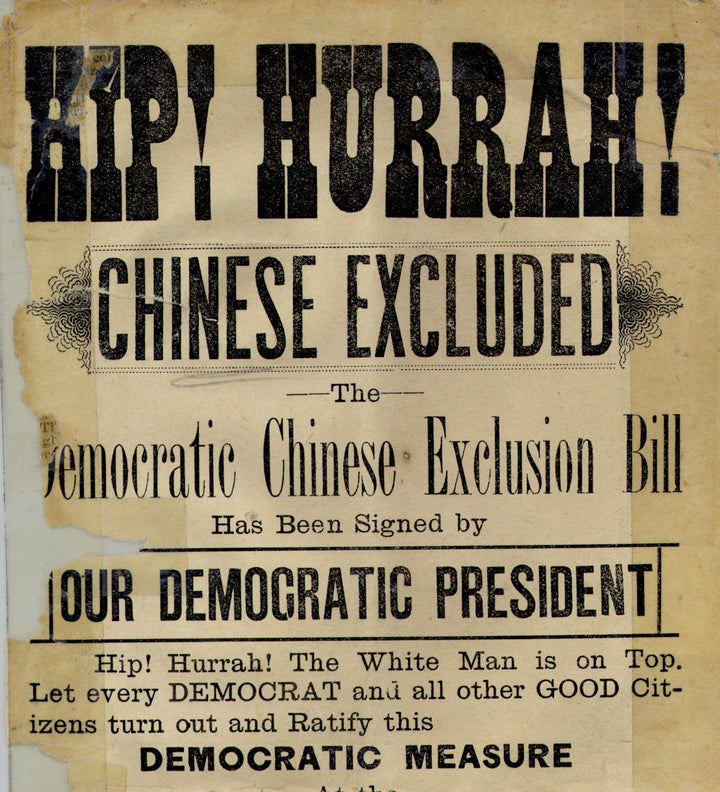 ***
Postscript:
Many Anglophiles are returning to Hong Kong from UK and US, although they insist Anglo-America is superior in culture, values, and systems of government. Hence, on a personal note, we Chinese don't mind if the Anglophiles bring with them Covid-19 and after that decimate the entire Hong Kong population. Their minds are so badly poisoned, worse than Covid-19, that they are beyond saving.
*
---
*
OTHER, SANE VOICES
*
POISON IN TANAH MELAYU
So great and pervasive is Anglophone media on the Anglophile consciousness that the other voices, above clips, barely make a dent. Not even if they tell the truth.
This suggest we Chinese are losing the propaganda war? Hardly. Anglo-America, through its culture, language and money control that space. Take Mkini, for example. The Chinese ambassador visited them; and nothing happened. You can hardly win on their turf, so you don't fight them. Besides we have no propaganda to circulate. For what? And what propaganda?
Eventually the price in the anti-Chinese campaign will be paid by overseas Chinese, including Anglophiles, but the main body of Chinese, inside mainland China, are protected.
Anglophiles would include the DAP Chinese, Christian, English speaking, who thinks the world of Anglo-America and re-distributes the latter's ideology and racism, but in the name of freedom and democracy, like the Anglophile Hongkees.
Malaiyoos should be wary of those DAP Anglophiles. America has them in their pockets. But, once the American influence spread to the main Malay population, then you have a problematic situation like in Hong Kong, Ukraine, Georgia where the US, via local players, control the politics because they control the propaganda space in the body polity. The spread of this influence is not difficult to spot: Rais Hussin is an example. Phar Kim Beng another. Dennis Ignatius, Saifuddin Abdullah, Maria Chin and, of course, Anwar Ibrahim and the PKR shebang, starting with Wong Chen.
The problem with them is their loyalty.
Deal with them sooner, you have a lesser problem later.
How to deal with them? That's your problem. But know your enemy. Because of America, the Anglophiles have international connections and financial and propaganda support: HK, UK, Germany (Soros is there), India, and especially Taiwan. Hence, you see PKR and DAP fellas forever running to Taiwan whenever they get into trouble at home. From HK, the Black Shirt rioters and their US-paid politicians do the same, hide in Taiwan as well, which explains why they are against the extradition Bill, now revoked.
***
---
*
Aim high, but keep your feet on the ground.
Descendants of the Dragon:
We'll Rejuvenate!
*
《我和我的祖國》
My Motherland and I
***