update…
Salute Our Motherland!
TODAY IS ARMY DAY
*
Our woman soldiers in Mali…
*
---
*
*
CALL OUR BLUFF, ANGLO!
The next neo-imperialist war will not repeat on Chinese land. We'll take it to Sandakan, Klang, Singapore, Hawaii, Los Angeles, London, Melbourne, Auckland — not in that order. But simultaneously. We won't make the mistakes the Japanese made.
And, there won't be another Century of Humiliation: We die or we win. It's the highest duty of the People's Army to protect its people. And to protect them… The Putin War Doctrine.
A brigade-size (5,000-8,000) of PLA Marines is this morning Aug 1 preparing in Guangdong. Another brigade is revising their training elsewhere, crossing a river to seize the other side. The Marine c
orp is a major naval force mainly responsible for amphibious landing missions, creating beachheads for the PLA regular troops. With the support of ship's artillery and aviation firepower, they open up the landing field for the follow-up troops on land.
*
The word is out: Don't wait for the Motherfuckers. Go for them!
Jian has been called up on standby but she won't be in the frontline until the situation demands it. So often we being together is overtaken by events. Her mother had been with the PLA too. They look so much alike.

*
South China Sea is not Hawaii
*
不见棺材
不流眼泪
CHINA'S PUTIN WAR DOCTRINE
To US Vassal States:
Fight for US then die for it: War will be in their homes, as enemy combatants.
Manufacture any excuse you wish, hide under any size American skirt, sanction whatever you want, play any war games it fancies you, we don't care. Never presume some little schoolyard bully boy games have no consequences.
DOCTRINE: If any State uses their assets, military in particular, in any way, shape or form against Chinese interests at sea, on land or in the air, then they will be treated as enemy combatant and will be subject to retaliation inside their own territory. Retaliation includes the nuclear option.
We burn, you burn with us!
*
Come with a Sword, Die with the Sword
Between 1933 and 1945, China lost 32 million dead from Japanese imperialism and other western foreign occupation.
We have made enough peace speeches and have had to implore. Today, Aug 1, it stops.
No matter the justification America may invent this time, if anyone tries it again, China will strike back like thunder and lighting — and it won't be on our land but in theirs. We'll do it all over again, on your territory.
We are ready to sell Japan, Australia, New Zealand and Canada body bags.
*
---
*
You think America is righteous and democratic? You know shit.
***
---
*
5 KEY STORIES YOU WON'T FIND IN SCMP/MKINI
1. HK Legislature elections scheduled for Sep 6, 2020, are postponed. The catch is… (No, not this Reuters propaganda shit, also available in Mkini.)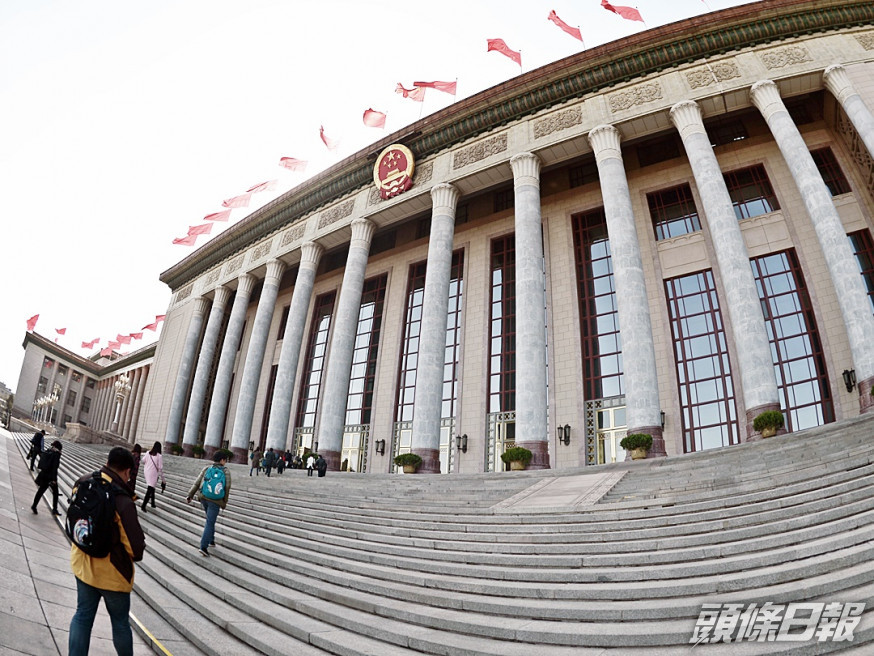 人大常委8.11開會 料商押後立會選舉
全國人大常委會會議將於下月8至11日在北京舉行,報道中未有提及有關香港的議程。資料圖片
據新華社報道,全國人大常委會會議將於下月8至11日在北京舉行,報道未提及有關香港的議程,但預料會商討押後9月立法會選舉後的立法機關真空問題。全國港澳研究會副會長劉兆佳相信,人大常委會可於一次會議內解決押後選舉的合法性問題,並認為中央會研究多個解決方案,不限於讓現任議員多做1年。

立法會選舉原訂9月6日舉行,後日截止提名期,但近日疫情惡化,令選舉能否如期舉行備受關注。劉兆佳認為,由於目前情況前所未有,若中央認為情況緊急,便可以有很多解決方法選擇,不限於現任議員多做一年。他舉例指,《基本法》第48條第4款列明,特首有權發布行政命令,認為政府或可藉此在延後選舉的1年繼續推行政策,至於具體解決方案留待中央和特區政府研究。

劉兆佳表示,特區政府無論引用任何本地法律押後選舉,都有受司法覆核挑戰的風險,由中央出手則可提供堅實法律基礎,他估計難以避免由中央政府介入延後選舉一事。他相信,人大常委會可於一次會議內,解決押後選舉和引申立法機關真空的合法性問題。他又指今次押後選舉與選情無關,指民主派於立法會選舉奪得過半議席機會不大,相信民主派選情不會成為押後選舉的考慮因素之一。

本身是資深大律師的行會成員湯家驊認為,如果想押後選舉,下屆議員任期的問題,或需提請人大常委會處理,若按照時任特首董建華中途離任後的人大釋法,估計下屆立法會議員的任期會變為3年。
*
---
*
2. First of several emergency hospitals completed in HK; explosion of Covid-19 infections (Warning: For your safety, stay away if you hold a foreign passport; don't enter!)
How Motherland assists HK
We can use the same beds for the war injured which we'll care for with 5-star treatment.
From <200 to 3,000 in just 3 weeks. Pro-US legislators are blocking mainland Chinese doctors and nurses to come in to help and carry out testing.
HK still uses American test-kits each costing more than US$200 a piece that suspected patients must pay in contrast to free testing provided by the Mainland.
Investigations are underway on three government medical advisers (clip below) involved in the US medical supplies racket, and also linked to pro-US politicians and secessionists (also clip below). If so the new National Security Law, NSL, applies.
*
REUTERS, MKINI LIE — AGAIN
IQ test: What are the lies?
Answer tips: In the title and sentence below it, there are six pieces of lies, four related to facts and omission, and two related to word descriptions. First correct three answers (use Comment), get to stick your dick into Steven Gan's arsehole, or a free genital suck service from him, absolutely, constitutionally, democratically free, and human rights satisfaction guaranteed.
*
---
*
3. Arrests of four ex-students, financed by Taiwan, advocating HK secession.
All, age 16 to 21, were picked up late Jul 29, 2020 under the new National Security Law, NSL. Pending charges on conviction, 10 years. Chief among them is one Tony Chung 鍾翰林 seen below holding a UK colonial flag for HK.
Above and below: Is this the conduct of 'pro-democracy activists' that Reuters, Mkini call Tony Chung and others? When is neo-colonialism — dependence on Anglo-America — equal democracy?
The Anglophone and Anglophile bigotry and propaganda for them is so revolting, you want to puke. The only reason the coverage was provided is because USA said so — today extended to Covid 19 and South China Sea.
In the bottom right hand part, Tony attacked a Chinese woman with the China flag and stabs her with a pole after taking it from her. According to the West, Tony has the 'human right' to protest against China but not the Chinese woman in support of her own country, not even in peacefully.

Tony is not in the Joshua Wong league with US connections and NED-CIA funding. And this is deliberate. Civic Party and Joshua then tell him, you bring your student friends onto the streets, we bring ours, and you collect from both.
Hence, people like Tony made a lot of money — in the millions — from total suckers out of their 'peaceful protests.' Tony is on the extreme right (above pix). He is a student of the government IVE, Institute of Vocational Education, where his education, including daily expenses, meals, books, transport, are provided free — totally free.
See, below, the donation box on the floor in the front? During each rally, they collect even far more, say HK$20 per person x 5,000 persons = HK$100,000. (Twenty HK dollars because it is the most common currency note.) To make a stash, you can see why they need a lot of 'pro-democracy' marches, every day.

REUTERS CALL HIM A 'PRO-DEMOCRACY ACTIVIST'
Tony Chung, left. The arrests were made at around 6 pm at their homes in Yuen Long, a district next to Shenzhen, and one of the most badly scarred and damaged in the riots, with one of the highest reported street attacks on ordinary passers-by and shopkeepers. Others are Sheung Shui, Tsuen Wan and Mongkok.
Let's see if the USA will send in Marines to rescue them?
Because they are so young, and because they have been so psyched-up, we are letting off the rest go unless they have killed someone or burned someone alive. But, we want the big fish.
Picture above taken in Yuen Long, October 2019: Man on the left is Alvin Yeung 楊岳橋 lawyer and chairman of the Civic Party, one of the six main US-paid organizers of the 2019 riots (see news item No. 4 and 5 below). Other organizers include the HK Journalists Association, equivalent to Malaysia's National Union of Journalists, NUJ.
Alvin Yuen, because he is lawyer, is much smoother operator but, still, he has left behind a lot of trials. He is a must have, though we are not losing sleep over him. Let's see what Tony spills out about Alvin buddy. Hehehe…
*
---
4. First the DQ, disqualification from holding any Legislature (hence, government) positions. Then we cut off their balls.
On the wanted list, below…they actually believe HK belong to their father.
But Joshua Wong's parents (below, middle row, second from right) were actually Chinese Vietnamese immigrants during the 1970s. We Chinese treated them so well, gave his parents a second chance at life and this is how they repay us.
The guy Dennis Kwok (top row, second from left) is a dual HK-Canadian citizen. He can't get a job as a lawyer in Canada because of anti-Chinese discrimination, he returns to HK and gets a legislature job with HK$100,000 a month in salary. And this is how he repays Chinese society.
Similar circumstances it is with the rest. Anglophiles are that ungrateful: they look down on Chinese, make money out of Chinese, then want to kill us in the name of USA freedom. Are we suppose to put up with this anymore?
IN A WAR, THE ENEMY AGENTS
*
*
*
---
*
5. NSL charges pending against five top Civic Party officials.
NED-paid Dennis Kwok 郭榮鏗, let's see if the US Marines will come to save you. In a war emergency, you are an enemy agent. Details of charges below, in Chinese.

And Claudia Bowring… you done with your propaganda yet? HK ain't that big. We'll sniff you out even if you hide under Bowring's tombstone.
*
*
【攬炒罪證之郭榮鏗篇】惡意癱立會逾7個月 乞美國制裁香港
https://www.dotdotnews.com/a/202007/30/AP5f223ee2e4b0d24f99899f67.html
*
公民黨郭榮鏗日前回覆選舉主任,否認有意借助外國力量制裁香港,更狡辯「國際社會出於其意願和自主,作出了一些『有助維護其自身利益和港人均擁有的共同價值』的舉措。」然而郭榮鏗要求盡快通過的《香港人權與民主法案》,卻提出針對香港特區的制裁和損害香港利益的措施。而他自己利用立法會內務委員會主持身份,不斷「拉布」癱瘓立會逾7個月。
一、借公行私 阻立會運作
郭榮鏗所屬的公民黨於今年3月、6月公開稱,特首必須在其施政報告中落實「五大訴求」,否則公民黨議員將會否決所有政府法案、撥款及財政預算案。去年10月起,郭榮鏗利用立法會內務委員會主持身份瘋狂「拉布」,惡意阻礙議會運作,導致立法會癱瘓逾7個月,浪費17次會議之後才選出委員會主席。
二、乞外國制裁香港
郭榮鏗去年3月到美國與副總統彭斯及眾議院議長佩洛西會面「告洋狀」。去年8月和9月,郭榮鏗到美國與當地官員會面,討論意在制裁香港特區及損害香港特區利益、讓外國干涉香港特區內部事務的《香港人權與民主法案》,並要求盡快通過。去年 8 月 26 日,郭榮鏗與楊岳橋透過視頻強調,公民黨一直支持通過《香港人權與民主法案》, 制裁特區政府官員。
三、反對香港國安法
7月18日,郭榮鏗在社交平台發表立會感言,形容香港國安法直接「送中」、侵犯人權與自由、破壞法治。而在6月23日,郭榮鏗揚言,香港國安法最主要的目的就是「把恐懼注入每一個香港人的心入面」和「黑箱作業」,並重申反對香港國安法。
***