…and Destroyed Umno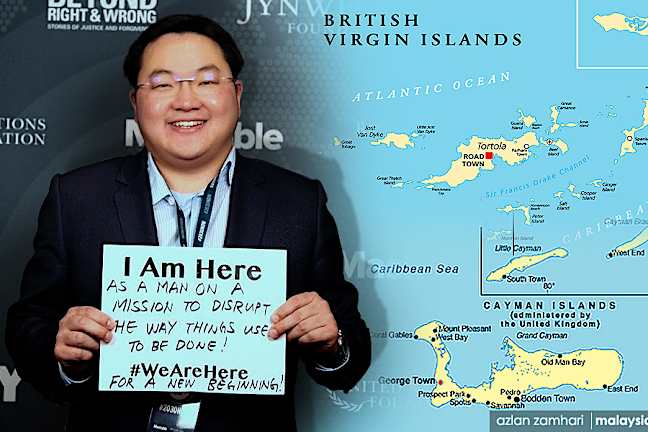 Neither Umno nor Malaiyoos nor Mahathir seem to know what's happened to them, those poor, stupid bastards. They just don't get it, even when you spell it out in a sign poster: Disrupt, destroy, new beginning then another new. We didn't miss anything, did we, Joey?
*
Born to Chinese parents, raised in Penang, educated in Wharton, can't read Chinese (like Helen Ang, Hannah Yeoh, Liew Chin Tong et al), Low Taek Jho 刘特佐 or 劉特佐 is the quintessential Malaysia-Singapore Anglophile.
This Anglo-Christian quality has a morality dimension — greed, power and hypocrisy — that is best expressed in politics, he aligning with the Malay polity personified in Najib Razak as Lim Guan Eng did with Mahathir Mohamad.
Thank you Joey boy.
He was the key in bringing back Mahathir and, thence, to destroy Umno: the Malay kills the Malay in mutual self-destruction and behind all that a Chinese Anglophile oiling the process.
Next, wait for Mahathir to destroy the remnants of the Malay political forces, with much help from Guan Eng's DAP, of course. Reason: Malaiyoos believe DAP Anglophiles are better to be trusted than the 'ultra' Chinese; they themselves are Anglophiles after all, Mahathir, Rais Hussin, Kadir Jasin, Syed Akbar Ali, Ahi Attan…. They are, in another way of saying the same thing, victims of their own anti-Chinese propaganda and Anglo self-delusional narcissism, believing that the true Chinese are a godless heathen, inferior to them, therefore, immoral and cheats.
But, like Joey, the banana Guan Eng-DAP, too, must be sacrificed, to die, for our sake, rightfully, necessarily, justly. Anglos call it poetic justice. We Chinese call it dao. Buddhists call it karma. You see it happening already.
***
---
*
The day she came down the mountains
The way she says it, this, in sequence, is what probably happened the day eight years ago she left her mountain home. It was an early autumn day, sun still behind the trees, clouds gathering in the horizon…
We returned recently to find that life had changed little, the road up and down, the cypress forest, the solitude, the fields grow, the old trees chopped for firewood. You can tell, everybody was glad you are back though they never say it. We brought back enough pork to feed a whole village, with which is served sweet rice wine on 30 plus percent alcohol. That night we slept under the stars and with the wide-tail nightjar hooting away somewhere. Soon Fall will come — in these mountains it's always early — and it will be nine years to that day that changed not just our lives, Jian and I, but everyone else as well.
It worries us sick that we could lose this happiness. Cities give and cities take; they have such dangers lurking.
*
***
Update
This just came in…
In Liaoning, next door to north Korea:
There is a movement in China calling on villagers to build houses like the one above, cheap, local timber, fast to build, easy to maintain and renovate, instead of a 10-room mansion that is empty for 11 months in a year.
***
In Henan, home of the Xi'an terracotta warriors:
All made in China: Bugs before, bugs after… the tree you see is the Chinese fir. It is, really, not bad. Tastes like fried Kentucky, without the salt.

***
***