Archive for the 'Malaysia: Dialogue' Category

Dolce & Gabbana:
China, "Country of Shit"
In Malaysia, there are Edi Rejang, Lisa Ng, Sheridan Mahavera, Kadir Jasin, Ahi Attan, Joseph Lim Guan Eng, Rais Hussin, Phar Kim Beng, Mahathir Mohamad, MACC officers. Mostly just Anglophiles. And Singapore.
And, of course, white people elsewhere, maligning us Chinese, too. All of them do it for what? On what cause? We stole their money?
They are simply being racist and the Chinese are always an easy target. A people who don't speak English, don't buy Wall Street Journal and Malaysiakini. In Malaysia, just a pendatang — keturunan babi, says Edi. A "sick" people, "useless", according to Lisa Ng who works in marketing and advertising! Imaginne!  So it never, never stops, year in, year out, yesterday, 7 years ago, 10 years, 20 years, 30 years. America had the "Chinese Exclusion Act."
After which, when their wallets really, really hurt, they go on and on and on, yada, yada about how they "love Chinese culture" (D&G founders above). Even Edi Rejang, a delivery boy, knows how to justify their racism: "I have Chinese friends. My kids go to Chinese school." I think that's enough.

D&G, have you any idea, any at all, what the Chinese do if they are to apologize, sincerely?

Apology not accepted. You and everybody around you will pay! White shit!
Today, we'll do more, far, far more than just get even! Below, from the SCMP:

White People's Habitual Racism
The controversial advert featuring a Chinese female model eating pizza and various Italian dishes with chopsticks, which got D&G into this colossal mess in China, is a prime example of habitual racism. Sometimes, cultural humour can fail badly because those at the receiving end might find it inappropriate or, worse, offensive, as was the case here. But what is indefensible is the reaction that came afterwards from Gabbana.

Instead of clarifying and explaining that the advert was meant to be just a tongue-in-cheek marketing gimmick, he managed to single-handedly insult the entire nation by calling China "the country of s***".

The offending advert might just have been humour in bad taste, but the true colours of racism were on full display by the uninhibited racist remarks from Gabbana. …

Both company founders said they would never forget this experience, and promised it would never happen again. But we must not forget the company has repeatedly flouted the universal rules of human decency on respecting all races, genders and so forth. Unfortunately, it seems that accepting their apology unconditionally will only encourage discrimination and bigotry to further take hold. So let's not let them forget this experience so easily, and set an example for others to follow.
***
---
*
Racism Marketing by Lisa Ng
*
Malaysian. Anglophile.
*
Totally Fucked-Up
*
Seriously, this is Lisa 'Human Being' Ng.
Human being? Gosh! Isn't she supposed to be the Goddess Eros? If not, at least Cinderella.
Lisa Ng before she was enticed away — in Malay and English! — by Sh…Ma…. But, what are the chances the baby was conceived in the Malay, she screaming for, "Lagi, lagi! Kuat sikit!" Aiya, these Anglophiles. Or maybe they fucked in Tamil.

*
Lisa Ng Watch This!
These are people, more human than you claim to be human. They go to Tamil schools, speak Tamil to each other, their mother-tongue, they have their own gods, Tamil gods, they have hard lives but they don't take or steal from you. They are united! That's enough. What's so 'totally foreign' about all that? And what is it to you? Are they not Malaysians?

But Lisa is not Malaysian, not Tamil, not Chinese, not Malaiyoo, not Orang Asli. It is totally foreign. So what if Tamils or Chinese cannot speak English or have white names like Lisa. I bet you can't even write your mother's name in hanzi. So what the fuck is this foreign Lisa? Who the fuck are you to tell us who we are? Or ought to be!

Motherfucking Anglophile bitch.
*
---
This is a repost from 2011
Chinese-educated kids are sick, and useless: "The illness … are the children of these vernacular schools who are not able to function in society due to language proficiency issues." – Lisa Ng, May 2011, Loyar Burok
*
Lisa's article first published in Loyar Burok is reproduced in its entirely at the bottom of this post. It's for posterity. You'd have to read it to follow the rest, below.

*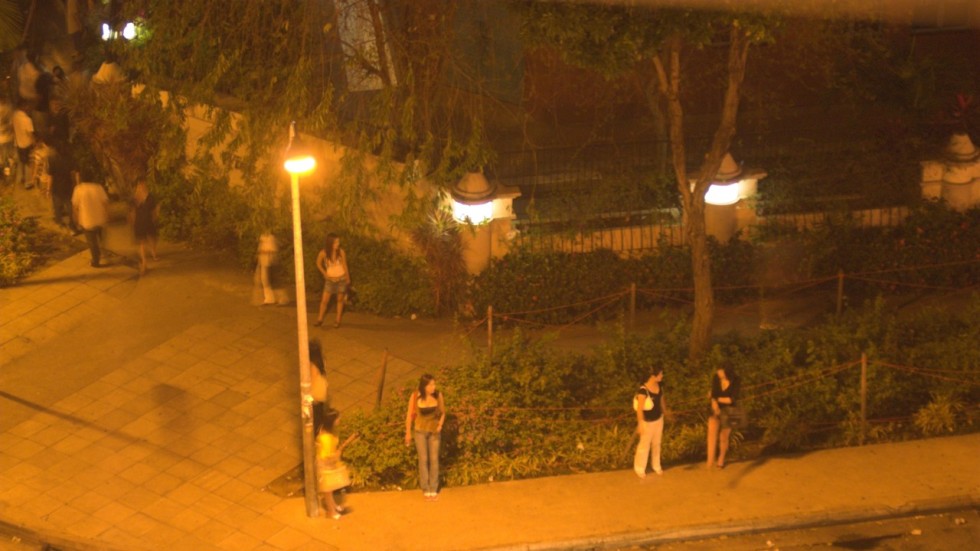 Since producing 'Malaysian. Chinese. Totally Foreign' in 2011 Lisa Ng has been shuffling to Singapore putting to use, she says, her 'useful, creative, chameleon' English language skills. See her anywhere English marketing in Geylang? Or under some bridge?

*
How to Market Racism
*
Lisa Ng Speaketh &
*
*
Lisa Ng – and she admits this – is a product of a Malay but, more importantly, English education which she says must be pre-eminent for a country such as Malaysia to thrive. She means, plainly, to get rich. Ms Ng isn't alone with this kind of thinking; Malaysia has Lisas in abundance. But, paradoxically, has the country grown richer, or better, from the millions of Lisas it has churned out the last 40, 50 years? Because, if it is better off, then everybody must look her up, that is, as the model of a clever, sensitive, productive citizen.
Yet Lisa can't even keep her job. She says she wrote for advertising, in English, and that's suppose to be productive? How is glorious Malaysia richer from her 'creative' (her word) exploits? In her resume pinned at LinkedIn for the world to see (extracts below), she boasts of a Bachelor of Business Communications, the kind Teresa Kok also has. Once the bachelor is 'communications', you can tell right away it is for people who had flunked classes, even arts classes, for people who can't do algebra or tell why the earth's orbit has to be elliptical. Thanks to Teresa's Jesuit Fathers, she might even believe the universe is geocentric.
To understand a Lisa, any Lisa, go the Philippines; it has 30 over million. English is the sine qua non of its education system but, after that, this Yankee copy-nation send their English-language graduates to change diapers, do somebody's laundry, empty somebody's garbage bin. Occasionally, they'd worked in the bar while looking out for an Aussie man, any gweilo, for a husband. In between they would trade a night in a cheap hotel bed for money. Filipinos even made sure American burgers is a national diet for breakfast, lunch and dinner but where do their English-speaking vagrants get to pick up this food? Answer: a mountain trash outside Manila.
The Indian middle-class (think Manjit Bhatia) speaks almost nothing else but English. They have English up to their noses, going with English and only English laws. Yet they can't even keep the country sufficiently fed and their hotels from disintegrating in jihadist bombs.
In contrast, neither Japan nor Korea nor Taiwan gives a Lisa toss for English and they and their kids do so well. For evidence, check the latest, 2010 results of the real LISA.
So, what does Malaysia gets for sending Lisa to the kind of school she says everybody ought to attend: it's precisely that, a Lisa Ng who in the economy of Malaysian industries is to make up words that she calls 'copywriting', meaning copy-the-writing or, less flatteringly, manufacture talk. It belongs to an Anglophile category of citizenry otherwise known as the urban chattering class to which lawyering, like advertising, is a sub-class.
Little wonder, Malaysia can't move on or to prosper: too many lawyers, 'communicators', reporters, priests, Fathers – all selling voodoo. Here is how Lisa Ng has described herself at LinkedIn, a social website to look for a job.
Education: Queensland University of Technology, Bachelor of Business Communications, Advertising and Marketing, 1992 – 1994.
Specialities: Strategic planning, branding identity, people management, creative writing.
Summary: I have been slipping from one brand persona to another for 15 years. My experience lies in verbal identity. Call me conservative but I still believe … writers should write like chameleons. As such, I've had the pleasure of guiding younger writers in honing their versatility in the writing discipline.
Grand words, these: strategic, people management, creative writing, verbal identity. She, says she, 'writes like chameleons' (in the plural) and you'd forgiven to think Anwar is only the Malaysian chameleon there is. Read that piece of inanity and you could have nothing but pity for the 'younger writers' she is going to 'guide'. It explains why China, Taiwan, Korea, Japan, even Vietnam are not taken in by Lisa's promotional yada-yada on Malaysian goods because they can tell when she snorts like a pig, as NH Chan, Malaysia's wonder judge, says: throwing pearls to swines. Stupid man, that Chan, throwing pearls away even when he knew Malaysian Insider's readers are swines.
Inanity is however the least of the things that's mirrored in this stupid-me Loyar Burok swine page. It's full of Mahathirism, but Lisa's star problem isn't in manufacturing grievances.
It's her unadulterated racist bigotry that shines through as a product of her English-Malay schooling and which she tells with remarkable candor in her own 'chameleon copywriting' style.
It starts with Lisa Ng talking about a boy, 15, named Eu Jienn. After which, she piles insults on presumption on fallacy on her narcissism, and poor Eu Jienn can do nothing against her slander and calumny on his life. How? In that, Lisa infers, condescendingly, he has no business to be alive in Malaysia – he is not even entitled to citizenship. And why? He doesn't speak English, Malay not much better, and the boy's life is therefore useless – or going to be – and not just in Malaysia but the world. Hence… says Lisa, in…
Condescending terms: 'too bad' for Eu Jienn's life, 'another statistical digit'. He lives in crime infested 'favelas' – Lisa means a ghetto – his parents are 'narrow' minded whereas she knows about 'art', she can 'write', that is, she can invent with words, and she walks with lawyers, a 'human being' and not a 'digit', a Chinese named Eu Jienn.
Presumptuous: The English proficiency level among the Chinese-schooled is non-existent and Bahasa is bad because of – and this Lisa offers as proof – Eu Jienn and only Eu Jienn. In contrast, she says, literally, without need for modesty, "look at me; both my English and Malay are excellent because I went to a national school". Hence, to Lisa, a person's worth is measured by and purely by the command of English (first) and Malay (second) so, conveniently, she omits to says what grade did she get for Malay? Or maths? You'd have to ask…
Fallacious: To Lisa Ng who has never sat a single day in any Chinese school, her perception of it mirrors the racial bigotry among her Anglophile kin. Which in turn produces conclusions that are entirely perverse and contradictory. Perverse: if Chinese schools are strict or disciplined therefore national schools must be ill-disciplined. Contradictory: Lisa says the requisite to 'compete on the world stage' for jobs is English. So Eu Jienn was sent to Chinese school, she says, for the intention of landing him a job in Singapore and China. Never mind if she doesn't ask the question why Malaysia is failing a person such as Eu Jienn. Instead, to Lisa, Singapore and China do not constitute the world. And the world is only where English is spoken, she says, the lingua franca of 'business and working world' – not even Spanish nor French and especially not Chinese. The only world worthy of Eu Jienn's pursuit is, to Lisa, an Anglicised world; Lisa's kind of a world.
Self-righteous: It reinforces her racial bigotry. Here's Eu Jienn, Lisa says, proof of Chinese students who cannot 'function' in society (her word again). They live in 'favelas'. She meant a ghetto but doesn't say it plainly because Lisa must impress her lawyering Anglophile friends her worldly wisdom. More important, it is to contrast Eu Jienn to herself; a stupid boy, with no future – 'sad for him', she says – whereas here is Lisa, writing for lawyers, those Loyar Burok people who, true to Lisa's defining quality, call themselves stupid, yes, literally, after which it is reproduced in Malaysian Insider, in Malaysia Today, in Lim Kit Siang, 40,000 eyeballs total, reading about a great, wondrous woman with profound ideas for a new, 'functioning' society. Even the Indians in India are in raptures: Manjit Bhatia, are you paying attention? The Yahoo groups are speaking-in-tongues! Najib Razak, are you reading? Big Dog – wake up! A new Messiah has come!
Prejudiced: Chinese schools produce chauvinist in the like of Eu Jienn so, she urges her lawyering friends, 'don't speak with him in English'. She doesn't suggests they learn Chinese, although the Chinese population make up one in four Malaysians. She insists on a foreign, colonial language instead although the orang putih is long gone because, after English in national schools, Lisa was again tutored in more White language. Lisa got her initial advertising job in an English-speaking world. The Chinese-speaking societies from which she did not and could not excel became in her words, 'narrow' minded. Lisa harboured revenge against Chinese-speakers and got it, thanks to 'stupid-me Loyar Burok' who could accommodate her Anglophile bias and her anti-Chinese hatred. She is today the Anglo version of Ridhuan Tee. What Ridhuan does for Arabian Islam and Malay when spitting at Chinese, she does for White racism, another Aussified KTemoc banana, a ching chong China girl more Anglo than Anglicised.
Ignorant: Despising the Chinese, Lisa would spit at them from Jinjang as far as Singapore then China, regardless of the facts of political geography. To augment her argument and to veil her anti-Chinese racism, Lisa repeatedly deploys the cynical terms she had picked up from the western media and made short shrift of them. Eu Jienn is age 15. Fifteen years ago, China was 'becoming an economic superpower', she wrote, and that was why his parents had decided he would go to a Chinese school. Fifteen years later, Eu Jienn still in school, China was still 'burgeoning into a Superpower', Lisa said. She couldn't care for the facts into how long China is suppose to be 'burgeoning'.
Ill-educated & Insolent: The Education Ministry has only to follow her suggestions, she says, and Malaysia is destined to be rich! And what are the suggestions? Perversely they boil down to turning the Eu Jienns of Malaysia into Lisas. This is incredulous… for a woman who, educated in English, by gweilos, can't do anything useful except talk and she can't even stay with her job.
Illogic: Lisa's talk on Malay as Bahasa versus Chinese goes like this. Malay is a national obligation because of the Malay pride with their Bahasa. But Chinese is not anybody's obligation, not even to the Chinese who must live in Malaysia. Because Malay is classed as national language, that is, Bahasa, it is therefore not mother tongue. Chinese is mother tongue but the Chinese shouldn't bother too much with it because (a) it produces a narrow society, (b) it is taught in ghettos, and (c) Lisa's lawyer friends won't be able to get directions out of it when they are lost in Jinjang. All that, astonishingly, is the essence of her argument. English may not be mother tongue, but you get to reach your destination. So, in Lisa's mind, the purpose of language gets all twisted and bizarre: yes to Malay because it is no more mother tongue; no to Chinese because it is mother tongue; and yes to English because it is neither Lisa's mother nor her mother's tongue. (Big Dog can you please, please, please, please, please go up to her and chewed up tongue. Or send Sakmongrel. Mongrel would love delicious Lisa, you know, tutored, refined and flowered in white Australia; tell him she is Deep Throat China Doll, compliments from the Chinese Chauvinists. No charge.)
Moralizing: Lisa's moralizing caricature of Eu Jienn is libelous in her injury of the boy. But she'll get away with it is because she is connected to legal people in high places and Eu Jienn is, after all, a ghetto-boy without connections, weak therefore, not to mention 'narrow' and useless. And he can't read English. Lisa's branding of Eu Jienn includes a 'product', a 'deviant', 'racialist', 'cliquish', an 'illness'. Lisa in contrast, knows how to roll her tongue when speaking to her Anglophile friends.
Narcissistic: This takes the prize. It goes like this, and many words are lifted from her: "Wah, I so clever I cakap Melayu, English, Cantonese also can. Tamil sikit, sikit. Tulis Chinese? That one don't ask lah. My mother's name I no practice tulis long time. So what Eu Jienn can write Mandarin? That boy – ah, bodoh lah dia. Can only use words like kena and belakang – macam itu Anwar. Of course, not the boy's fault, w'at. Actually it's my grandfather's fault: lu punya pasal!" (To Lisa language capability is for flaunting, perfect, unblemish – wah, she graduate, went to Australia lah! – not because people need it to talk peace with one another.)
Neo-colonialist: Lisa's dogged opposition of vernacular schools is that they don't deliver 'functioning' citizens, only English and Malay do. So, if not Eu Jienn, who's functioning? She doesn't say but, inferentially, she is the functioning model. That is, she is a neo-colonialist. Outside this model, and this she said so herself, parents who insist on vernacular schools are a 'symptom' of the problem…. This only seems convoluted because she is trying to avoid slandering Eu Jienn's parents more than she has already done. Instead, she goes for the jugular, that is, her ultimate target: the vernacular schools. The words are verbatim. Lisa: "The illness that is manifested are the children of these vernacular schools who are not able to function in society due to language proficiency issues." So how is one to be 'functioning'? Speak English. And should you meet Lisa or her lawyer friends asking for directions in Kepong, be sure to use English. This is so freakish only because she reminds of White gweilos or sahibs demanding English lessons for native underlings so that their instructions can be understood. Long ago functioning meant to be useful to gweilo masters. Today, it means to be useful to Lisa & Co, the new master. But, no prizes to tell how and from where she had picked up these values, that is, her White morality.
Fatuous: Lisa's smugness with herself contrasts sharply with her description of Eu Jienn's life: a "sad" case, she says. He can only get a job in China and Singapore as if that in itself is a bad thing. In spitting at Eu Jienn she was also envious of the boy's possibilities to escape the trap that is called Malaysia. This is how she sees herself in the mirror of her spittle: Lisa, daughter of Ng, top Malaysia model stuck in hot, sweaty land, no job and unemployable. Like Tricia Yeoh tweeting to publicize her latest piece of convoluted tripe, Lisa is going to send one to Lim Kok Wing: My article Malaysian, Chinese, Totally Foreign just uploaded in Loyar Burok Access it here. Ah Wing tweets back: You should've gone to Chinese school you piece of Anglophile-lover twerp. I need a Chinese copywriter. That's the new world, you stupid. If I want English gweilo I'll get one from Geylang or Sydney. Now stop pestering me and take your service offers elsewhere… try Patpong.
Puerile: Lisa asserts that in Singapore or China, Eu Jienn will never make it. He would never made it to the top even if a 'genius'; 'middle-tier', she adds, is all he can hope for. Why? How? Because he went to a Chinese school! So if Eu Jienn went to Lisa's school, speaks English (and converts to Christianity in the meantime) then he is going to be what? Prime Minister in China? Australia? Or Malaysia? Holy Moses! A Jesus Prime Minister in Islamic land. Here's proof of intent, Big Dog. Quick, call the police.
Scurrilous: Lisa's attacks wasn't merely directed at the vernacular schools, but were made in person against Eu Jienn and his parents. They are, she says, blindingly and without hesitancy, 'unconcerned with their son's inability to speak the National Language' whereas Lisa parents, who sent her to a national school, are patriots. Lisa is likewise a patriot; Eu Jienn is a 'sad case', an 'illness', representing a dysfunctional part of Malaysia. Any reader extrapolating those remarks have to ask Lisa: what does she intend to do with carriers of illnesses? Kill them? What does Lisa recommend in order to exterminate the boy? (Should Eu Jienn live pass Lisa inferences to kill him, her article is republished in its entirely below for the boy's benefit. Ten years later, Eu Jienn, look it up. Then look her up.)
*
*
Below is Lisa Ng's copywriting in its finest glory. Only don't laugh, Big Dog; she is a Malaysian First. Lim Kit Siang, the first Malaysian First, is so impressed he had it reproduced at his site – every word. (These days, and this is a tip from Inside DAP, the old man can't write much – hands quiver, tongue, nothing profound to say – so he's into the recycling business.)

Malaysian, Anglophile, Totally Fucked-Up
Is it racialism that causes Malaysian Chinese to be cliquish? Or is it just bad faith? Let's explore the reasons why some Malaysian Chinese youth can't integrate into society and why abolishing vernacular schools may be just a blind shot at solving a growing problem.

Eu Jienn's story

Chong Eu Jienn is 15. He lives in Kepong, KL. He speaks fluently in Mandarin. If you ever get lost in Kepong and bump into him, please do not ask for directions in English. He will not know how to respond to you. If you switch next to Bahasa Malaysia, he might be able to bring up a broken explanation consisting of recognisable words like "sana" or "depan" but the rest might be in Mandarin so you'd better know a bit of the language yourself if you want to understand what he is telling you.

Eu Jienn is a product of the vernacular schooling system. His parents decided long ago that their children would be educated in aChineseIndependentSchool. Firstly,Chinawas quickly becoming an important economic power. Secondly, friends with children in National schools were lamenting about the quality of teachers in such schools. Thirdly, Eu Jienn's parents came from very strict family backgrounds – discipline was top priority for them and Chinese schools were renowned for discipline. Fourthly, Eu Jienn's parents were DAP supporters. His grandparents were aligned to BN due to the presence of MCA which was felt to represent the Chinese voice in government. But the loyalty ceased as the political landscape shifted with Mahathir, in favour of the Malays. Besides, what was so important about English or BahasaMalaysiaanyway? If Eu Jienn performed well academically, he could get a good job inSingaporeorChina.Singapore, for one thing, was close enough to stay in touch with their eldest son.Singaporewas also kind to the Chinese. And, yes, inSingapore, people spoke Mandarin.

You could hardly blame Eu Jienn's parents for such a narrow view. For them, vernacular schools were the best bet to ensure a future of better opportunities for their children. They must have known how important English was as it is still the lingua franca of the business and working world. And yet they somehow chose to ignore this point in shaping their son's future.

Why?

Why are Eu Jienn's parents also unconcerned with their son's inability to speak the National Language? The National Language is something every citizen of every country should be proud of and be able to converse in comfortably – a badge of their national identity. But before we clamour for the abolishment of these vernacular schools or talk about racism (not to be confused with Chinese patriotism), we should look at the big picture and consider all the factors that led Eu Jienn to where he is today.

Then and now

My parents went to Chinese schools but they both speak English. My dad is more fluent because my grandfather spoke English at home with all his children. My mum is less so because her parents spoke Hokkien and Mandarin at home. I used to catch her learning grammar from a self-help book months before a team presentation at OCBC where she worked as a bank teller. During the 40's, 50's and 60's, English was a more important language to master due to our colonial heritage, so Bahasa Malaysia (henceforth referred to as BM) for Chinese families was left on the wayside to rot into Pasar Malay, also known as the hybrid of Chinese dialect-inflected BM our grandparents and parents spoke when shopping at the wet market (e.g "Lu banyak pasal. Wah beli ikan kembong lu, lu bagi harga baik lah.")

The point is – language needs to be put into practice or it'll leave our working memory.

My time was the 80's and I was enrolled in a Kebangsaan school. Malay and English were the medium of instruction for me and my lot. Even though our syllabus was in BahasaMalaysia, if the teacher of the subject was Chinese, she would give instructions in English but refer to the terms and formulas of our syllabus in BM. Furthermore, BM was compulsory on Wednesdays – i.e everybody had to speak in BM on that day, throughout the day. Failure to do so might score a deviant a black mark in the prefects' "little report book". Among friends of different racial backgrounds, we conversed in a mixture of BM and English. So you could say that a lot of us were pretty well-versed in both languages, although for the Chinese and Indians, BM rolled less easily off our tongues. (It must also be said that I spoke English and Cantonese with my family.)

Again, the point is – if language is not put into practice, it'll leave our working memory. We'll eventually slip back into the language we're most comfortable with – i.e use more often.

Now, if the issue of the day is "the inability of Chinese students to function in society due to the complete lack of proficiency in English and the National language", then the Education System is a little flawed against both the Nationalism platform and the Prime Minister's objective of turning our country into a high-income one. This is because that would mean all our students need to be able to compete on the world stage and not just among the best withinMalaysia.

Let's get better

Yet this issue can be arrested if the Ministry of Education steps in to ensure that English and BahasaMalaysiaare taken seriously at such schools. Make them compulsory subjects which have to be passed, NOT History which apparently has become very subjective. And lift the pass mark while we're at it. Ensure there are qualified Language teachers teaching the subjects. Turn a day of the week (or two) into a BM-only day or English-only day. Incentivise the kids to do well in these subjects – cash prizes, discounts off computers, a free AirAsia ticket to the historical cities ofChina, etc. These are examples of possibly a long list of what can be done.

If racial integration is the key issue, then we must acknowledge that this is a much larger problem to tackle. It requires that we consider politically driven policies, climate, and environment beside the Education System itself. I personally feel that this issue has exacerbated the conundrum of language proficiency. How?

Most parents who insist their kids go to Chinese schools, for instance, insist because they no longer believe that National schools have the quality teachers to teach well. Chinese schools are known to be strict (read: disciplined) with high emphasis on good performance. Parents subscribe to this perception. Secondly, with Chinaburgeoning into a Superpower in her own right, parents are convinced that the Mother Tongue is taught and taught well in schools, something that does not exist in National schools anymore. Thirdly, because of the political climate we are in, with all the race-tinged statements floating about in National newspapers as well as race-skewed policies affecting our education system (quotas and scholarships for example), these parents withdraw to self-sufficient mode. It's a "Ok, I'll work around the system then" kind of attitude. They believe they can survive and thrive against these odds because they can rely on their work ethic. As long as they can pursue their goals in life without too much interference or restrictions from the government of the day, they'll just "do their thing".

Malaysian Favelas?

You could categorise this behaviour as being self-imposed isolation smacking of racialism. But I see it as communality driven by self-preservation. There's a bit of this in the favelas of Sao Paulo and Rio De Jeneiro. Essentially composed of the marginalised poor, favelas are shanty-like towns that make perfect hideouts for drug lords because they know a shootout with the police will cost innocent lives, a risk the police would prefer not to take. At the same time, drug lords offer protection to the residents (faveladors) from thugs and thieves in return for loyalty and silence about their identities and exact whereabouts in the maze of makeshift homes. Code words are used and every home has an open-door policy should a drug pusher find himself being hotly pursued by the cops.

Meanwhile these faveladors get jobs from the richer families that live and operate on the outer ring of the towns for their cheap labour – or at the bottom of the hills should the favela be built on the hillside. Kosher or not, there is a system that governs such favelas and systems make people feel safe and secure. Kosher or not, they get leadership and the time of day from the drug lords. Malaysian Chinese and South Americans are, of course, worlds apart in many ways, not least in the area of the economic power each community holds. But there are similarities.

If you visit typically Chinese-skewed townships in KL, you'll notice that there is a little economy giving pulse to the communities there, making them self-sufficient neighbourhoods consisting of banks, markets, small law practices, supermarkets, tailors, pharmacies, cobblers and schools. Facilities you will also find in favelas – although to a lesser degree and in humbler forms. The factors influencing the strong communal behaviour of both cultures are also somewhat similar: there are signs of marginalisation of some form, pragmatism linked to some form of threat to their livelihood or well-being, and the basic belief of strength in numbers.

For Malaysian Chinese, there is the added threat to their culture, the very essence of their identity. With the seeming Islamisation of the country, there is also a cogent fear among Chinese working class families that their culture will soon be swallowed up, dismissed or forbidden. This may sound flippant to some but if you could send your kid to a school that celebrates your culture, subscribes to high standards of discipline and performance versus a national school where you believe the teachers are lazy (and just pile up homework on your kid rather than teach), discriminatory (what with those reported insults of headmasters and mistresses in the news recently) and themselves not fluent in English or BM, then what would your choice be? Wouldn't you want the former even though the possibility of your kid not being able to mix around later is high? What's more important – being able to mix around or having the values and skills to be able to have a good career that could take you out of an increasingly hostile country?

Root out the illness, not the symptom

To summarise, the source of the problem is the Education System and its quality which affects the reputation of our National schools. The political climate and policies that are increasingly race-tinged and biased are secondary "viruses" threatening the Chinese community. Parents who insist on vernacular schools are just a symptom of the problem. The "illness" that is manifested are the children of these vernacular schools who are not able to function in society due to language proficiency issues.

If we want to treat the symptom, then, yes, just abolish the vernacular schools without doing anything else. If, however, we want to prevent the illness itself, we'll have to go to the root of the problem, the source. We'll have to revisit the medium of instruction for Math and Science. We'll have to consider introducing Chinese and Tamil as subjects in schools. We'll have to pay teachers a lot better, improve the selection criteria get good teachers – we'll even have to review the teaching courses in our institutes and universities. And then some.

It's sad that kids like Eu Jienn are destined to be another digit in our brain-drain statistic. It's even sadder that he'll grow up unable to mix with people other than his own race due to a language problem. That he is a foreigner in his own country. That, even if he ends up in Singapore or China, he will still be "middle-tier" even if he's a genius back home because his academic performance may still not be as good as his regional counterparts. Whether partly by his choice, or his parents', it doesn't matter. Leaders have a great opportunity to shape the country, the pillars of society and bring out the best in its rakyat simply because they're in power and they're supposed to, well, lead. As a result, they are primarily accountable for the way things have turned out.

Too bad for Eu Jienn though.

Lisa Ng is a human being. She used to be a copywriter in the advertising industry. But now she just writes. For whatever helps us regain the lost art of "giving a toss" towards things that matter to the human race.