The Chinese have practical life lessons (video below) for Malays. Best therefore to learn from us. Forget Mahathir, forget Mohammed, and forget especially those towel heads; they have brought nothing but sorrow, death and fetus in trash cans.

The English subtitles are fairly accurate translations of the Chinese conversation. Reading it, ask yourself this, What is salient in the Wang family's story? Tip: it's not poverty.
An aside to that says why Mahathir Mohamad, being anti-Chinese, is also anti-Malay and anti-human. He is, in desert Abrahamic culture terms, the Satan.
***
The video clip above answers and answering it quite simply, too, this question: the cause of poverty.
Unlike Mahathir Mohamad who blamed the Chinese (and foreigners) for the problems of Malays, Wang Gangkui, the father in the story, doesn't blame others.
On the contrary, he blames only himself for the family's poverty: he did not study so have no education and no skills and knowledge. That is, he says of himself, he failed; he failed himself and everybody else around him, including his wife who left him and including the burdens of Ice Boy. There's no money even for a hat.
Here as well is the other striking difference between Mahathir's Anglophile culture and western outlook against that held by the Chinese he rules: Looking for solutions to failures, Mahathir looks outwards. In looking outwards, he would squeeze the Chinese to pay for the material and financial improvements to the Malay lot.
Since both problem and solution lay outside the Malay, so are the consequences. Hence, when a Chinese such as Robert Kuok got rich, it was because of the 'key' (Najib Razak) given him by the government.
The Chinese, on the other hand, look inward. In his self-examination, Wang urges endurance, frugality and pragmatism. In pragmatism he'd go to Kunming to work for money. He does not even blame the Chinese government for the reduced plots of crop land.
Such an attitude is highly Confucian: the archer misses the target, turns around to ask himself, why? He finds fault with nobody else, not even the bow, because that would be false.
Mahathir's Anglophile culture, on the other hand, finds fault with everyone else but himself. Today, that fault finding is intellectualized away, explained away, by his hatchet men Rais Hussin and Wan Saiful Wan Jan (pictures below).
The intellectualization goes something like this: Because Malay problems are fundamentally the fault of the rest of the world, Chinese greed in particular, then it is the duty of government to fix the governance system.
This White man, westerner worldview is why the DAP and Mahathir fit like gloves to hand. It explains why the DAP, being Anglophile that it is, is never an intellectual force in policy formulation and why its political agenda relies, like Mahathir's, from entirely emotional appeals that easily spilled into an anti-China crusade in order to fit Mahathir's strategy to amass power — for themselves, of course.
Up against the Malaiyoo whistle boys Rais and Saiful, even the DAP lynch mob is speechless. These pathetic assholes.
Thus, from within the ranks of Harapan, is cultivated and produced useful idiots (Rais Hussin), speaking with English-style eloquence about reforms on the results produced by his father. He sees no contradiction. This is because Harapan parties no longer care for consistency and rationality. All that they have against Barisan power is a morality play on emotions: 1MDB robs the future generations, yada, yada, yada.
Producing the opposite results to the original intent, their contradictions are visible everywhere.
An example is this. When Rais and Saiful extol the virtues of a past, minimal government, there has only been more government, and more, and more, until government today has intruded into every facet of life, Malay life especially, from praying and Malay lifestyle to the jobs they eventually take up.
Of course, Mahathir bragged that there are today more Malay doctors than before the NEP days. True, he has produced doctors his standard, doctors who examine patients with a pencil, these small town Panadol GPs who can't tell which end of the syringe is for injection. This irrationality assumes that without the NEP there won't be more doctors. The stupid Malaiyoo that he is, Mahathir can't recognize his own irrationality and the DAP lynch mob doesn't call him out — for further assuming that there is no other way to produce more Malay doctors, and better ones at that, better than those who graduate from Mara.
Malaysia has been through the same rigmarole that's being hounded as Najib Razak's failures. In Harapan, Mahathir with his new mouthpieces, Rais and Saiful, talk grandly of reforms to the system they cultivated. The more things change, the more they stay the same.
This is Mahathir's last gasp.
***
Mahathir's Pipe-Piper Boys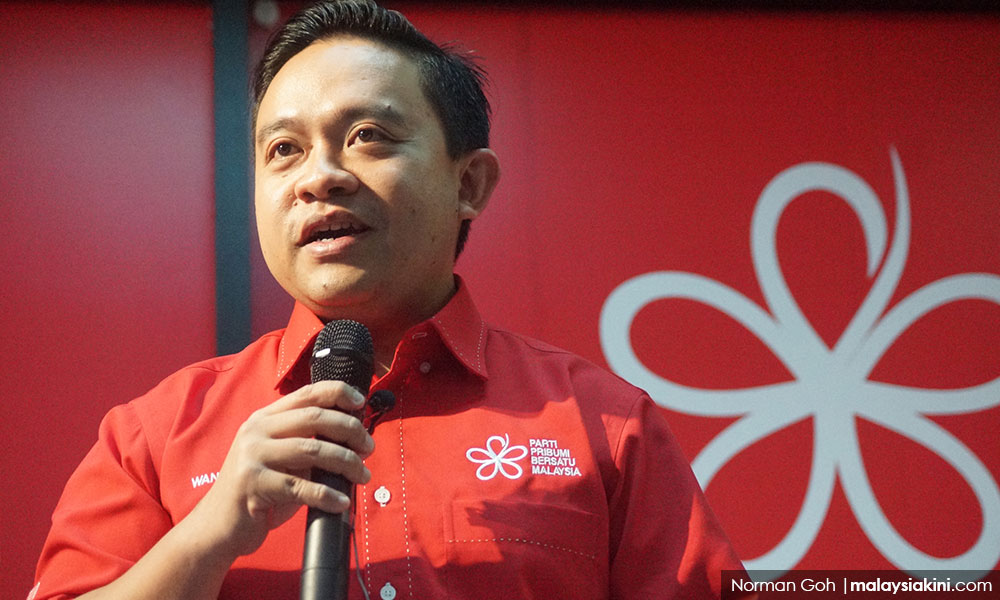 Above and below, Saiful and Rais are today the new whistle boys for Harapan and Mahathir combined. On the Malaysiakini platform, they pipe into the blue, as if some social science intellectual star on a save Malaysia mission.
At the end of whistling, what is it they really want? It is to reinstall Mahathir….

Then look behind their credentials what does one further find? Saiful is a fascist, who believes in the supremacy of some camel herder voodoo god named Allah, the same Allah from the towel heads Nik Ibrahim and Hadi Awang. These Malaiyoos….
Hey Rais, when you came down from your kampung tree hut you left behind your dick brains, you piece of Malaiyoo pig.

*
Think Tong DAP
Liew Chin Tong: "Like that, like my dick, my tsunami days will end."
And Mkini's Steven Gan calls him a political 'strongman'? Some strongman… when he can't string a coherent argument in two sentences.

Like Rais is to Islamic Bersatu, Think Tong Anglophile is to Christian DAP. But look at the duck face, waffling in his tongue, saliva oozing. Are you sick, Mr Liew?

***
Mahathir, Malaiyoo Satan
No, we don't have to tolerate 'lesser evils'
Maryam Lee (above) is correct — up to a point, the non-tolerant part. After which, it is where she falters and falters badly. How does she know a thing is evil if not because there is a good? Here's an answer tip: only evil could make possible for good to exist.
Round and round Maryam goes in a merry-go…
This is the trouble with Christians, Muslims, and the DAP/PKR lynch mobs: they are so gweilos, so Anglophile.
Get real, Maryam, there is no evil in politics; there is just Najib Razak vs Mahathir Mohamad. Get the fuck out of the carousel and matters will clear. Forget the Pakatan lynch mob; they are just a pack of toothless barking dogs. Besides, what the fuck do they know?
But, if you still want to see true evil for what it really looks, Allah has told us (you weren't listening then): He is Mahathir Mohamad, the Syaitan of Malaysia.
***
三寸天堂 / 二胡
Three inches of heaven — erhu